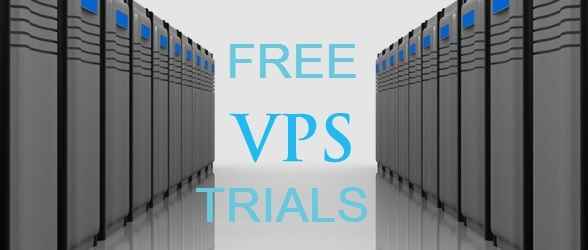 Here a Free trial VPS list. You can try this trial VPS as a test drive before buying a VPS. Some VPS need credit card for order and some VPS are no need any credit card or payment details.if you don't have any credit card then you can buy a virtual credit card from here Top Free Virtual Credit Card (VCC) Providers
Read More For Free VPS Trial:
30 day SSD cloud VPS free trial
– 1GB RAM
– 30GB SSD Disk
– 2TB Bandwidth
– 1 CoreProcessor
Sing up DigitalOcean with this link, you will receive $10 of free credit.
2. myPetaHost
24 hours free VPS trial, no credit card needed
– 1 Core Processor
– 1 GB Memory
– 50 GB Storage
– 100 GB Data Transfer
Visit https://mypetahost.com/
More Free VPS: Top Qualiy Linux and Windows VPS
30 days SSD-based VPS cloud servers free trial
– 768MB Memory
– 10GB SSD Space
– 1 CPU Core
– 1TB Bandwidth
Visit vpsie.com you will receive $4 coupon on mail.
1-month trial VPS use coupon 30DAY and refer code CHBJB
– 1GB Memory
– 20GB SSD Space
– 1 CPU Core
– 500GB Bandwidth
Visit here: DotBlock.com
Try a VPS1GB Server for only $2/mo, regular price $12/mo
– 4 CPU Cores
– 1 GB Memory
– 25 GB SSD
– 3 TB Transfer
– 19 International Data Centers
Try VPS.net now
10 day Linux/windows VPS free trial
– 2 GB RAM Memory
– 1 core 2.66 Ghz
– Disk 200 GB Raid+SSD Transfer unmetered
– BW up to 7 Mbps
– Transfer unmetered
– 2 Public IP (IPv4/IPv6)
Visit http://www.baehost.com/en-int/vps-free
7. Incloudibly
7-day VPS free trial try incloudibly's VPS hosting before you pay
– 1 vCPU x 2.4GHz
– 512 MB RAM
– 20 GB Storage
– 1 TB Bandwidth
– Linux/FreeBSD
Sign up incloudibly's free VPS trial