As you may or may not know, Ubuntu or Linux Server edition by default does not come with a GUI. That means we can't access Ubuntu Linux server by the RDC or remote desktop connection. But there was some option for connecting ubuntu server by the RDC. So if you want to connect ubuntu or Linux server by the Remote Desktop Connections then you must Install GUI Desktop On Ubuntu server.
All Linux OS editions of the Server default display are using console mode, but for new users, the GUI ( Graphical User Interface ) mode is very helpful.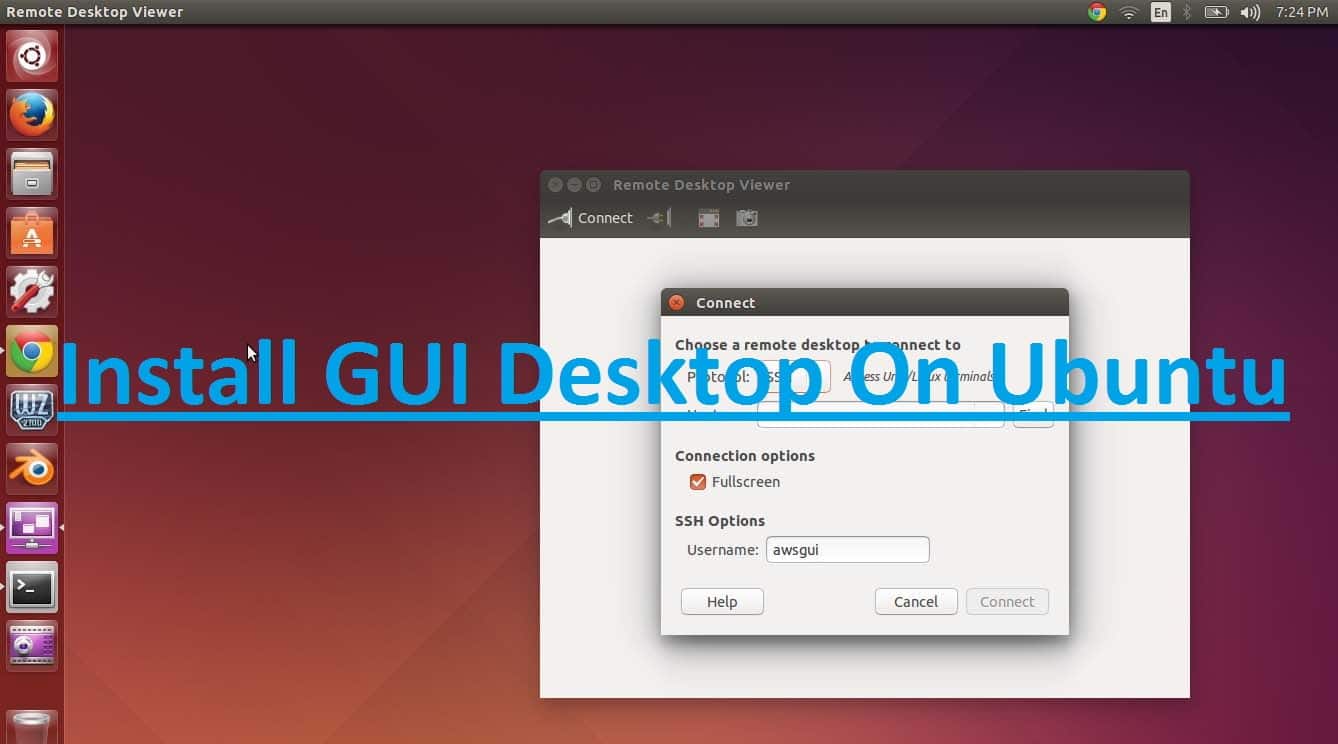 The above method is working on any of Ubuntu version. Just you have to root access of the ubuntu server.
Requirement:
minimum 512mb Ram
10Gb HHD
Root access
How To Install GUI Desktop On Ubuntu VPS?
Before you start, you must reinstall Ubuntu or Linux server freshly and you need Putty windows software. If you don't have then download from here. Putty
1. Login your ubuntu server on Putty with your Ip and password
2. Now Type this command for update
sudo apt-get update
3. upgrade your server
sudo apt-get upgrade
4. now Install XRDP by the following code
sudo apt-get install xorg xrdp lxde firefox
That's it, The fresh GUI Desktop installed on your VPS server.
Now you can connect to the Windows Remote Desktop Connection. By those simple steps, you can use Ubuntu same like Windows VPS by the Remote Desktop Connection. But On think your ubuntu VPS must be 512 MB ram and minimum 10GB size.
How to Connect VPS?
Example your VPS IP 132.24.80.9 and your username root and password abcd1234
Open Remote Desktop Connection and connect to 132.24.80.9. It will be asked for username and password.
So Just enter the username and password and boom, The Ubuntu desktop Mod will open
Now you can see VPS connected and you can use it as a Windows Server.