Here a huge collection of Android Game Naruto Senki Mod game APK (Latest Update 2023) Full Characters from many professional game developers for you gamers.
Here I will also share some collections of Naruto Senki Games with different mod versions, now for my friends who are very fond of this game, please choose your own according to the mod version.
What kind of Naruto Senki game?
Naruto Senki is the name of an Android game with a ninja theme and the main character is Naruto for sure. In this game, you are required to defeat your enemies with 3 available skills and add 2 additional skills.
If you want to win this game, the others besides having to defeat the enemy, you also have to destroy 2 pieces of crystal and 1 main crystal. This game is almost the same as Brawl mode on the Mobile Legends game but can be played offline with Naruto characters.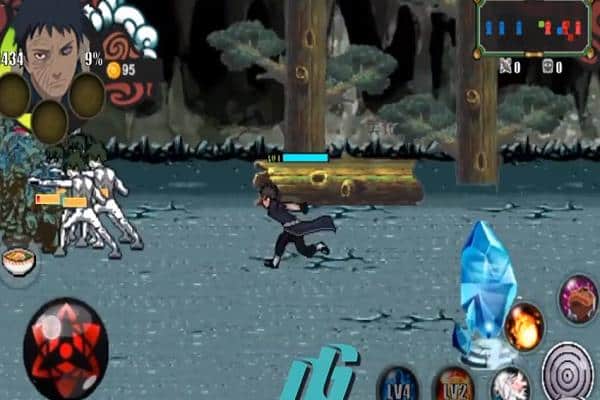 Maybe you have a little difficulty in playing this game, but you don't need to worry because besides Naruto Senki beta which has the original type, as for the modified version or Mod with certain advantages. Therefore, we will provide some Naruto Senki mod games that can be selected according to your own interests.
Only for You: Naruto Senki OverCrazy V2 Mod Apk Final Android
Download Naruto Senki Mod Apk Game
There are several versions of MOD that you can choose from. Of all the versions of this MOD, there are no significant differences.
1. Naruto Senki Coconut Mod V5 Apk by Bahringothic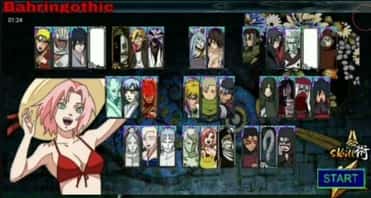 Game Name: Naruto Senki Coconut v5
Game Version: 1.17
Game Size: 139 Mb
Mod By: Bahringothic
2. Naruto Senki Unlimited Skill Apk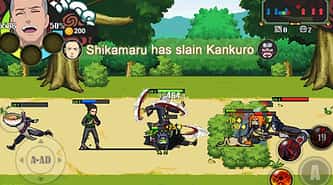 Required: Android 4.0 ++
Game Category: Action
Version: 2.0 MODDED
Size: 100MB
3. Ultimate Naruto Senki 3 Apk Mod by Doni Alvaro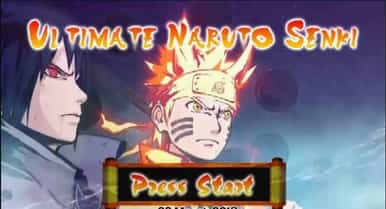 New Character Naruto Senki mod game
New Map
Small Size unlimited fun
For you: Naruto Senki Full Character Mod APK
4. Naruto Senki Mod v1.17 By Tio Muzaki
5. Naruto Shippuden Ultimate Ninja Storm 4 v2 By Alwan H
6. Naruto Shippuden Ultimate Ninja Storm 4
7. Authentic Shinobi Mod Combined by Obito Mask
DOWNLOAD HERE
Naruto Senki MOD Baruto
 Narsen Mod Bonaru Apk v1 by Rahmat Kun
Naruto Senki Fixed FC AN14 Apk Mod
Download Naruto Senki Over Crazy V1
naruto Senki mod boruto apk
Ultimate Ninja Blazing 2.8.0 MOD APK
Amazing Naruto Senki v3 Unfixed
19. Naruto Senki OverSad V1 Fixed Apk by MIA
20. Naruto Senki Mod Legendary Shinobi War V5
DOWNLOAD HERE
21. Naruto Senki War of Shinobi v2 by Exa Septiko
22. Naruto Senki Mod Legendary Shinobi War V4 by Zam Zam
23. Naruto Senki Forget Time Mod by Arifin
24. Download Naruto Senki [AG] by Arya Syddan
25. Naruto Senki Blood Moon V15 by Bahringothic
26. Naruto Senki Infinity War by Eonity
(Password: eonity)
27. Naruto Senki Mod 2019 NSWON V2 Team 7 Reborn by Ricko
28. Senki Heroes v3 (Boruto Coming) by MIAkdyMOD
29. Naruto Senki Anime Battle Mod by Arya Syddan
30. Naruto Senki Mod, Last Project by MIAkdyMOD
31. Naruto Senki Moon Palace by Bahringothic
32. Naruto Senki Mod by Csea
34. Naruto Senki Mod NSUNS 4 by Arya Syddan
36. Naruto Senki Ambu Kakumei Mod by Anyue
37. Naruto Senki Mod Revolution AS by Arya Syddan
38. Download Anime Senki Mod by Arya Syddan
39. Naruto Senki Mod Boruto Senki by Muharrams
(Password: Muharrams)
40. Naruto Senki Road To Ninja 1 Apk Mod by Andikka
(Password: AKG)
41. Naruto Senki TLF Mod by Xiaoma
42. Naruto Senki Mod by Chi Yan
43. Naruto Senki Mod 2019 NSWON by Muhammad Ricko Alpadira
44. Naruto Senki Battle of Ninja v4 by Syarifad
45. Naruto Senki v3 Mod by Rifky Apin
46. ​​Naruto Senki Ninja Kombat by Ragil Saputra
(Password: Ragil Channel)
DOWNLOAD HERE
47. Naruto Senki Mod Storm 4 by MR.Naruto
Password: tao la gay :))
48. Naruto Senki Jumpforce Lite Apk by Arifin
49. Naruto Senki War of Shinobi by Exa Septiko
(Password: ES)
50. Naruto Senki Mod Storm 3 by Doni Alvaro
(Password: 22)
51. Naruto Senki Storm 4 Mod by Production Tutorial
52. Naruto Senki Mod The Ootsutsuki Senki v2
(Password: CDR)
53. Naruto Senki Road To Battle Mod by Trung Kien
54. Naruto Senki Tattakae Shinobi by Bagus Rahmat
55. Naruto Senki Ultimate for NewBie v3 MOD by Bahringothic
(Password: Bahringothic)
DOWNLOAD HERE
56. Naruto Senki Strom 4 by Rifky Apin
57. MIA Senki v2 by MIAkdyMOD
58. Naruto Senki Special Sprite V12 by Bahringothic
Link
https://drive.google.com/file/d/1HQdkU61rtAh364COk9CLuT7QmjPDUmSU/view?fbclid=IwAR3M2gCT66LKXj1zS-w7_k_AO6JSr8EnOceF_77npCVFjnt_ZMczA_VvqUs
59. Naruto Senki BON v3 by Syarifad
Link
https://drive.google.com/file/d/1EGl5HHJXdagMaj6-VHEcImUIw7x0UplX/view
60. Naruto Senki Ice Cream v7 Mod by Bahringothic
Link:
https://drive.google.com/file/d/1SiI-93eNbAkw4tXz_H92C2GFHsmM4KFf/view
61. Naruto Senki Uchiha Battle v2 by Ragil Saputra
(Password: RS18)
Link
https://drive.google.com/file/d/1l2d7fXPkZbo-fVDp9hzEdkUpGkEXy6of/view?fbclid=IwAR29NH4y9ym8rCFCVn6q_IOZLeK7z4fcV0gdro8KiPl6RgIt-yuVfHdOkSE
62. Naruto Senki Mod Special Eid Al-Fitr by Heru
(Password: HS.Tamvan)
Link:
https://www9.zippyshare.com/v/mTqEG6MT/file.html
How to Install Naruto Senki Mod Game
You can install Naruto Senki MOD APK like a normal application. Does not require special conditions especially root. To be more clear, you can follow the install steps below.
The first step, please select and download one of the MOD versions via the button we have provided above. And make sure the APK file is downloaded 100% perfectly so it doesn't crash when it's installed.
After the download is complete, save the APK file in one of the folders in your phone's internal memory.
Then before proceeding with the install process, first enter the Phone Settings menu > Security > enable Unknown Sources / Allow Install applications from Outside Play Store.
Then please run the Naruto Senki Mod game apk file installation and wait until the install process is complete.
When finished, you can immediately run the game and enjoy playing.
Read More: Best Sites to Download cracked PC Games ( Latest Full Version )
Thus the discussion that we can share this time about the review and how to download Naruto Senki MOD game APK all the latest version, and also you can download more mods app from here Modroi, hopefully, it can be useful.