Highly compressed android games (OBB+apk) are best to play on low specification smartphone because of small size, offline and online both are available.
Playing Android games has now become the top choice for most gamers when compared to playing games on Computer or Laptop. The flexibility of Android games that can be played anytime and anywhere. But Todays some high graphics and large sizes games, you won't play on your phone because of small internal storage and low specifications.
Don't Worry Here, In this article, We are going to show you some best high graphics android games with highly compressed, can play and download low specifications android phones.
What is Highly Compressed Android Games?
This types of games are the same as the original one when you have installed it, you can play same as original, Just it was digitally compressed by some software like 7-zip and remove unused videos and compress images PNJ to JPG but not change the quality.
Example a 10gb games compressed to 6-7 GB, and it will help to download easily on a smartphone.
In short, I can say you will be able to download big files of games on your Android without waste of your internet data. So with this method, you can download android game apk along with OBB file and installed the apk and copy-paste the OBB file on your storage.
Best Compressed HD Games For Android
Gamers don't die, they respawn, but it is possible only when there are no restrictions or boundaries issues on their smartphones. Earlier Android games were simple to download with limited data. Most Gamers drop out of gaming as it is difficult to download high end graphically intensive games on their Smartphones But to get rid of this problem gamers can easily download highly compressed games that are available in this site. Let's check:
1. Modern Combat 5: Blackout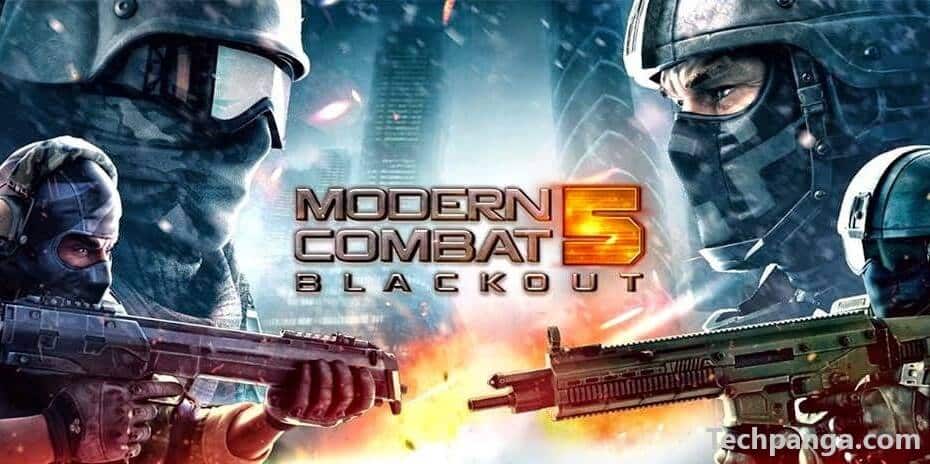 The game made by Gameloft, Gameloft's name is familiar to game lovers, this is the best online game and has the best graphics before, therefore this game can only be played with smartphones that have qualified specifications to be able to play a single game. this. This game is a war game and is supported by capable graphics.
Game Information:
| | |
| --- | --- |
| Game Name | Modern Combat 5: Blackout |
| Current version | v4.0.0g |
| Last Updated | August 13, 2019 |
| Application size | Apk- 34.2 MB Obb: 891.76 MB |
2. Life After (The Day After Tomorrow)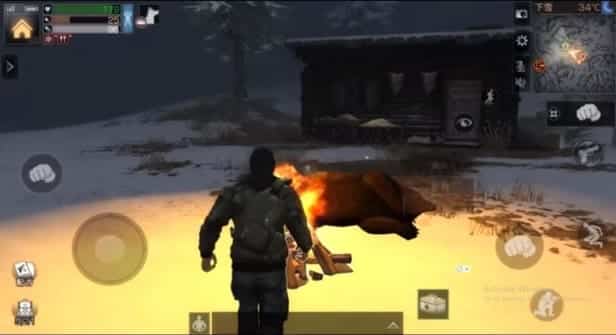 If you have previously played the game Last Day on Earth, it might not take long to adapt to this one survival game. The LifeAfter game developed by NetEase provides quality graphics equivalent to PC games and mobile.
Here, you not only have to survive in the post-apocalypse world but also face hordes of zombies who are ready to attack you.
Download apk + OBB
Read More: Best Sites To Download Cracked Android apps apk
3. GTA San Andreas apk + OBB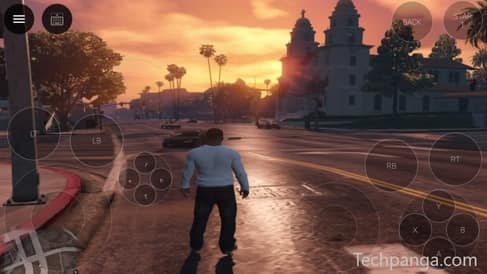 Grand Theft Auto or what is often referred to as GTA is a game series that is quite popular among gamers. Bringing an open-world theme, GTA comes with gameplay that allows players to take on the role of a gangster who can roam in a big city.
Players will be faced with several crime missions, such as robbery, murder, car theft, and so on, using a variety of weapons and vehicles owned.
all GTA game series for mobile devices can only be played after buying it officially at the app store But We are giving you direct download link GTA highly compressed version for free.
Game Information:
| | |
| --- | --- |
| Game Name | GTA San Andreas |
| Current version | v2.0 |
| Last Updated | August 12, 2019 |
| Application size | Apk- 16.2 MB Obb: 2.41GB |
4. Assasin's Creed Identity Offline APK+ OBB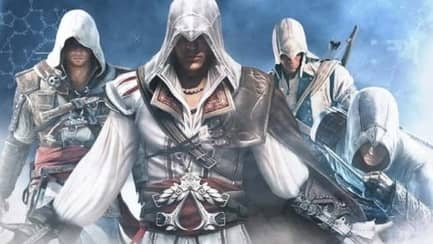 Android game that has the next graphic is an adventure genre android game, this game is made by Ubisoft Entertainment developer, and was released on May 18, 2016 and this game also has amazing graphics, this game is one of the recommendations for you game lovers, and players can do some cool moves like climbing, parkour, climbing walls and other styles.
For You: Best Sites to Download cracked PC Games (Latest Full Version)
5. Asphalt 9 APK + OBB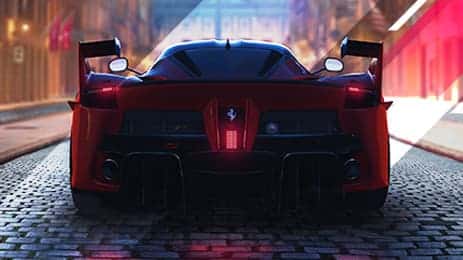 Gameloft has its own standards for business android car racing game graphics this one. The latest version is Asphalt 9: Legends, which certainly does not disappoint in the visual sector.
This game provides a variety of sexy cars of your dreams to try out the automotive fantasy that has only existed in dreams.
Asphalt 9 is equipped with more than 50 choices of famous cars like Porshe, Ferrari, Lamborghini and many more. You can have super cool sports cars like Ford GT, Aston Martin Vulcan, LaFerrari, Nissan GT-R Nismo, Ferrari 488 GTB and McLaren P1, then bring your race collection in exotic places.
Download Game:
| | |
| --- | --- |
| Game Name | Asphalt 9 |
| Current version | 2.0.4a |
| Last Updated | 2018 |
| Application size | Apk- 78 MB Obb: 1.5GB |
6. Tekken Mobile – Highly Compressed Android Games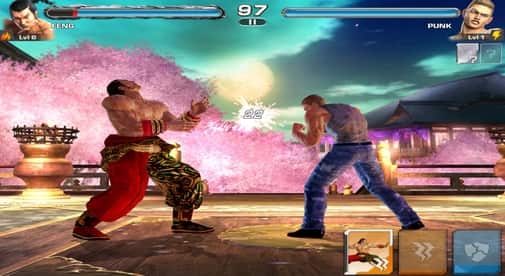 Tekken Mobile succeeded in bringing the fighting genre to smartphones. Tekken has become an impressive game from the graphics sector. Bandai Namco as a developer intentionally made Tekken Mobile different from the console version. The characters in this game have subtle details and smooth movements.
| | |
| --- | --- |
| Game Name | Tekken Mobile |
| Current version | 1.5 |
| Developer | Bandai Namco |
| Application size | 38 MB + 149 MB |
7. Dead Effect 2 Highly Compressed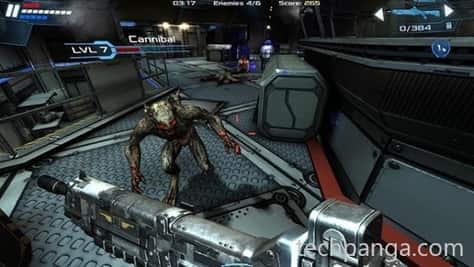 This Dead Effect 2 game offers a complete entertainment package. Provided free, this Dead Effect 2 game can be downloaded for free at the Google play store & iTunes App Store. But we must provide a large enough memory space because this Dead Effect 2 game requires a file size of around 1 GB. But you can download compressed version from here.
Once installed, to play the game we are asked to register using Facebook, Google+ or email address. Unfortunately, this must be done, because if we do not enter the account then we will enter as a 'guest' and can not continue to the next level.
8. Need for Speed No Limits
Car racing game series is indeed many kinds, one car racing game that is really cool and is the latest game that just appeared this month, Need For Speed: No Limits. In addition to being a cool and hard car racing game, you can also download it for free on the Playstore service.
Amazingly, in this game, you can customize the car you use and choose in the game to make it look even more extreme.
9. Cover Fire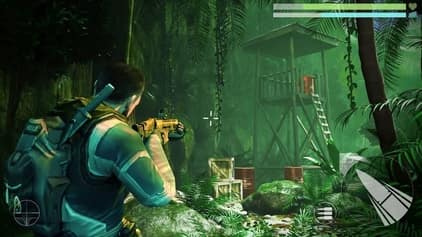 Do you like shooting games? So Cover Fire can be the best choice, with a size that is not too big but has graphic design, animation effects, sound effects that are very good. Moreover, this game can be played offline so it is even more exciting to play.
Developer: Genera Games
Size: 353 MB
Total Downloads: 50 Million +
Play Store Rating: 4.5 (1,464,312 users)
10. Dead Trigger 2 apk + OBB
Chasing games with zombies may be to cliché to play. This does not apply if you play Dead Trigger 2.
This game can be a distributor of stress caused by boredom because you can feel satisfied with fighting zombies and then tearing their bodies with various weapons. Dead Trigger 2 does everything right and is very good.
Dead Trigger 2 becomes one of the best-selling FPS games made by Madfinger Games available on Android, it also offers hundreds of missions with a variety of weapons.
Dead Trigger 2 isn't always about weapons or zombies. There is deep satisfaction that you can get when you punch a living corpse with a hammer or slash it with a machete.
How To Install and Play Compressed Games On Android
Before all, you must have unzipper application on your android or you can use File Go. In Second download your favourite game on your phone. There are basically two files of every game, i.e apk and OBB file. You need to install the apk file manually and then place the OBB file in the right place on your smartphone storage to make the game work.
Extract the file of the game and install the apk file.
Now copy or cut the OBB file and paste it to storage – Android – OBB folder – Game name folder.
For example, Dead Tiger 2 OBB should place here

/SDCARD/Android/OBB/com.madfingergames.deadtrigger2/

After that, open the game and wait for a few seconds.
You have successfully installed the game and you can now play the game.
You can now delete downloaded apk and OBB file from your storage since you already have installed the game. Now enjoy and play the game.
Conclusion
The entire list in this article are the best game and also highly compressed, it is certain that the graphics quality in this game is extraordinary. You will feel at home in front of your smartphone enjoying every adventure in the gameplay. But still, don't forget your obligations in the real world. Don't keep playing.