A lot of people ask me for a good VPS that they can use for testing and learning purpose or before buy. So In this article, I am going to share you about Interoute VDC provider who offers free RDP VPS trial for 30 days with $200 credit balance. The RDP VPS trial working 100% for free, no charges on trial period with unlimited data transfer.You can create VPS with your favorite OS Windows, Linux and also Centos.
Interoute VDC gives you 100% free RDP VPS trial, no charges and no bills on trial period, Completely free network and unlimited data transfer, Fast and easy sign-up in minutes, 17 VDC zones distributed globally, World-class network, very low latency and high bandwidth.
Your free RDP VPS trial includes:
$200 / £150 / €180 of credit* to spend on Virtual Data Centre cloud resources (CPU, RAM, and storage), usable for a maximum period of 30 days
You can Use all of the VDC zones in Europe and North America
Use Private Direct Connect (MPLS IPVPN) networks to connect between VDC zones
Free LiveChat support for help and advice
You May Like:
How To Get Free RDP VPS Trial For 30 Days?
1. Visit this link: https://cloudstore.interoute.com/vdc-trial and create a new an account on there.
2. On the page fill your details with your name, business name email, phone number, password and then click on Create account.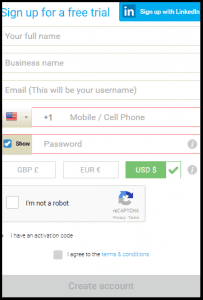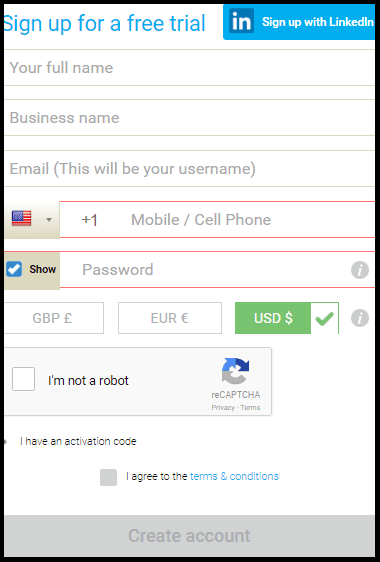 3. After that, you will receive an activation link on your email from Interoute VDC.  Just click on the link and verify your email. After verifying your email next you need to verify your Credit Card.For credit card verification process they will charge your Credit Card $1 but don't worry after verifying they will immediately refund your balance.
If you have not any credit card then you can create free Virtual credit card from here How To Create free Entropay credit Card or you can try different free credit card Top Free Virtual Credit Card (VCC) Providers.
4. Next successfully verify the credit card. you can create RDP VPS. Click on Deploy Virtual Machine and create you VPS as your wish.
Note: Before trial period you must delete your VPS and also if possible delete your credit card otherwise they will charge your Credit Card.
Nowadays it is not easy to get a free VPS trial for testing purpose because of a huge request. So VPS provider, they don't give trials without verification. So you must get a free credit or you can create free credit card from Entropay. If you have any problem then comment here I will help you.