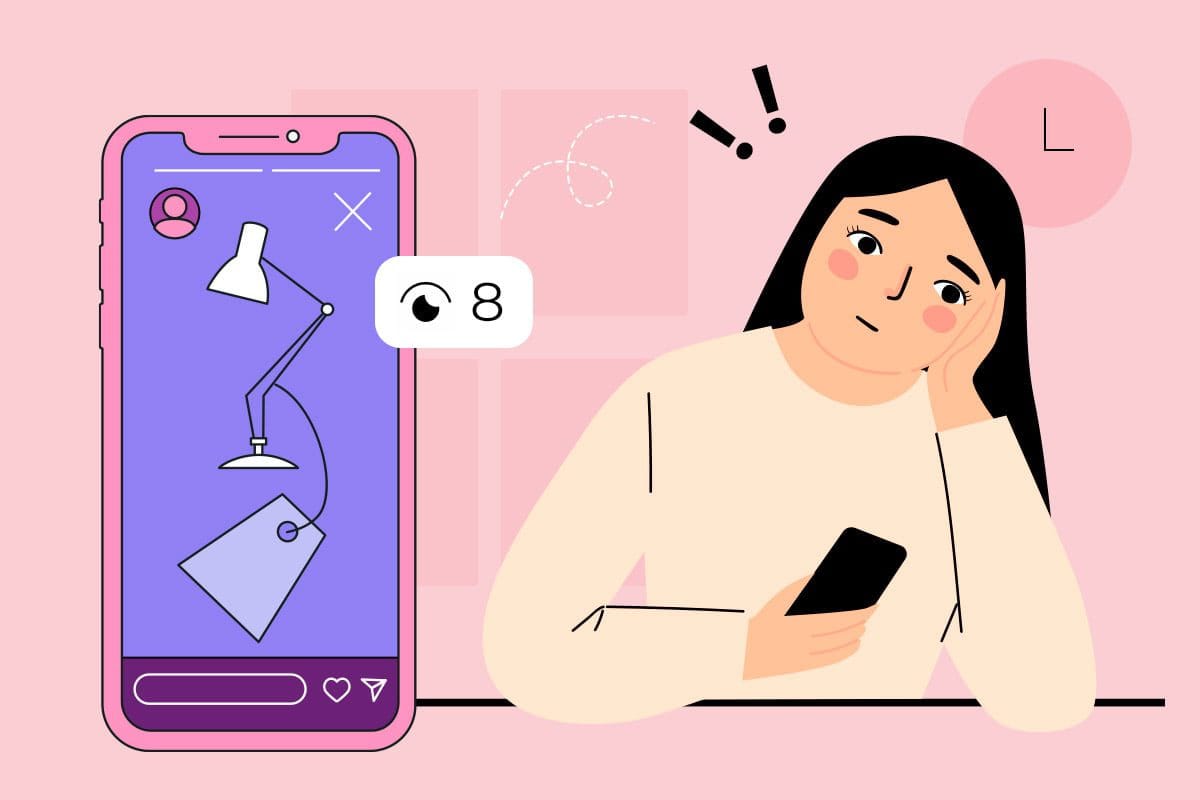 Experiencing a decrease or having low Instagram Story Views can quickly become bothersome, especially if you have been recording a way higher number of views before now. Beyond every doubt, your story views are a very crucial metric that significantly affects your profile visibility and well as user engagement.
So, if you are currently experiencing a reduced count of views, you need to quickly figure out why, as well as what to do to grow your story views again. There are a number of whys and wherefores that cause users to struggle and have Instagram Story Views so low.
These reasons will be covered in this article, and also offer some guaranteed ways for you to upturn your views for a wider reach and exposure to build a successful Instagram marketing strategy.
4 Reasons Why Instagram Story Views Drop
1) Content is Stale
Stale content upload is one of the major reasons why your story views become reduced. This is because Instagram users are usually not interested in viewing the same posts that have been available on other people's stories. They are more attracted to original and fresh content.
So, it is important that you optimize your creative tactic to constantly create content that totally aligns with the interest of your target audience. You can sometimes check out trending posts on the Instagram Explore Page to get various post ideas. Then create your own unique and engaging posts.
2) Not Using the Right Hashtags
When used rightly, hashtags are very effective in increasing the discoverability of Instagram Stories. On the other hand, when you use hashtags wrongly, it limits the visibility of your account and your Instagram story viewers.
To ensure that you use hashtags in the most appropriate ways, firstly, ensure that you only use relevant hashtags in your category. And you can find these hashtags by checking out your competitors to observe the ones that they use to gain multiple views and engagements.
Additionally, when adding hashtags, utilize the Instagram search feature to discover trending topics in your category and create nice-specific hashtags around them.
3) Post the Story at Wrong Time
As much as you have great content to share, if you post a story at the wrong time when your audience is less active, you will have a low amount of views. This is probably one of the reasons why your Instagram story views dropped.
Therefore, to increase Instagram story views, it is important that you know the best time to post when your audience is most active. If you do not know the perfect time to post yet, we recommend that you examine your audience demographics, such as location, time zone, and age.
In addition, make use of the Instagram story analytics to examine your previous posts to know the number of people who viewed your stories and also which periods gave you the highest number of views. Then, you can make a table of contents so that you can stick to the right times to post.
4) Not Using Stickers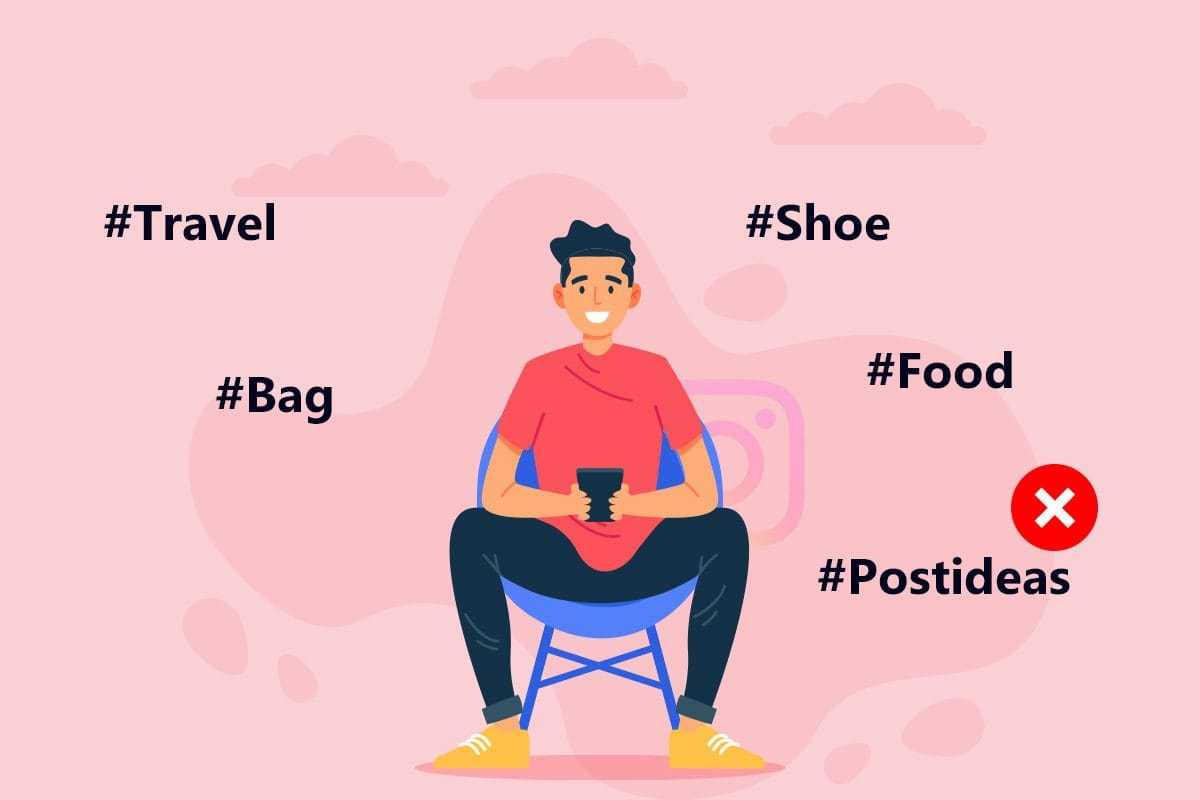 Including engaging stickers in your Instagram stories can significantly boost engagement and attract more viewers. By incorporating creative elements like stickers, you can enhance the appeal of your videos and images, resulting in higher viewership. Moreover, utilizing hashtag stickers increases the visibility of your stories, allowing a broader audience to discover them when browsing relevant hashtag feeds. This strategy ensures that more users can find and engage with your stories by simply clicking on the associated hashtags.
How to Get More Views on Instagram?
You don't have to struggle with growing your story views anymore. The following are proven ways to get more views on Instagram stories:
1) Create Share-Worthy Content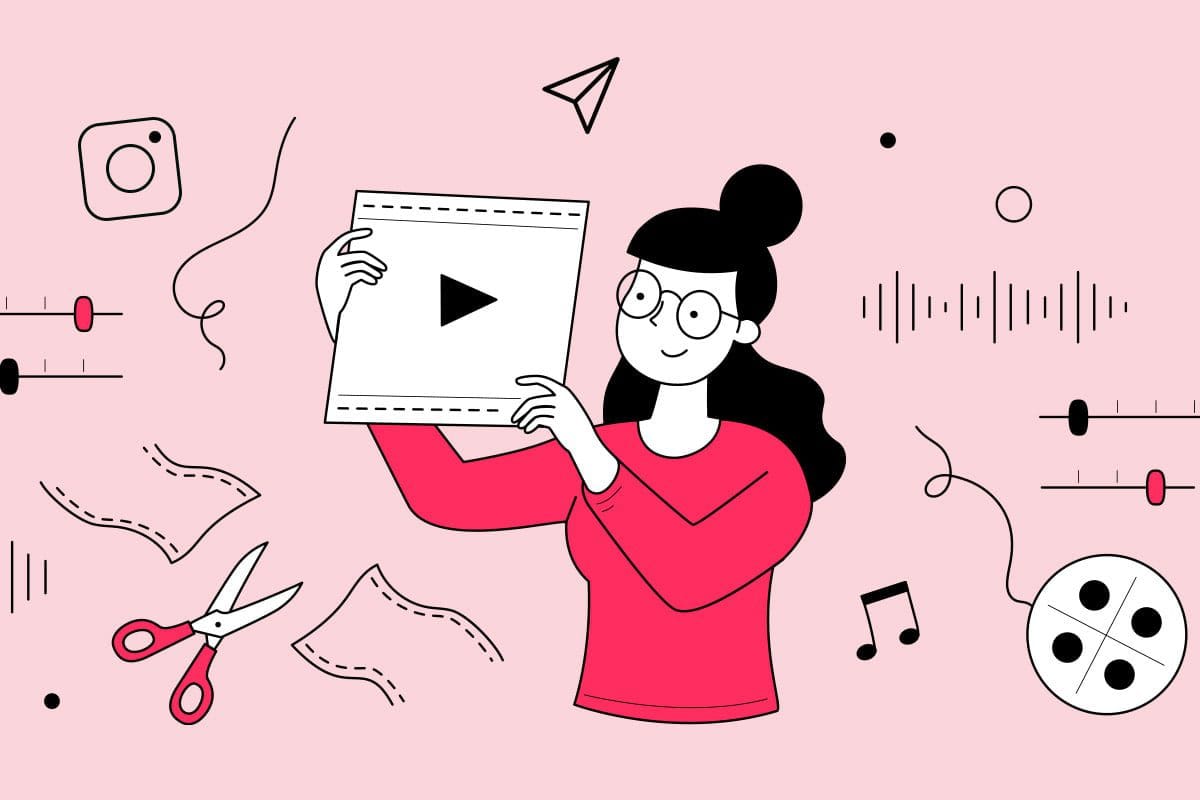 Avoid sharing any content that does not educate, entertain, or offer any value to your audience in any way. Instead, you should work towards crafting engaging content that resonates with our audience, which will lead to more viewers on your story.
Also, employ the use of charming captions and compelling visuals, and also make use of exceptional storytelling techniques to gain additional views. Make sure that you use high-quality images, as well as reels and videos with high resolution.
2) Use Location Tags
Include location tags on your Insta stories for more views. Geotagging can help you draw more viewers who are also interested in some specific locations.
One of the ways to effectively use location tags includes tagging popular landmarks or events that are relevant to the content you share. This way, when different users search for these happenings or places, they tend to see your story, which gives you extra story views.
3) Collaborate with Other Influencers
Partnering with influencers in your niche or industry has a lot of benefits, which include the opportunity to increase your Instagram story view.
Collaborations can give you easy access to a wider community beyond your personal fans and followers. It gives you the chance to establish a strong relationship with more potential viewers for your stories.
Nonetheless, when selecting influencers to work with, you should ensure that they have a similar audience as you and make sure that both parties can mutually benefit from the collaboration.
4) Buy Instagram Story Views
The easiest and fastest way to boost your story views is through buying. It gives you a chance to acquire numerous views that can give your profile a more extensive reach, exposure, and increased engagement rate, which will draw other users to check your story.
When buying views, you should avoid individuals and businesses who supply fake views or views that were bot-generated.
It is safe to purchase Instagram Story Views from Media Mister, a credible social media marketing agency that provides real views from authentic accounts with a money-back guarantee to enhance your brand growth.
It will also enhance your brand popularity, which can draw other businesses to partner with you for various monetization opportunities.
5) Run Giveaway and Contest
Hosting giveaways and contests on your Instagram story can generate excitement and increase engagement, which results in higher views.
When planning your contests, first define the goal, and determine the guidelines and rules for the giveaway. Then, choose a prize that your audience will find valuable, which will encourage more people to participate and give your more story views.
Conclusion
It is high time you started taking thoughtful steps that can help you draw more viewers to your Instagram story. We have discussed some possible reasons why you are currently experiencing low views, as well as guaranteed methods to rapidly grow your story views. Take your time to go through the methods, and start taking action!