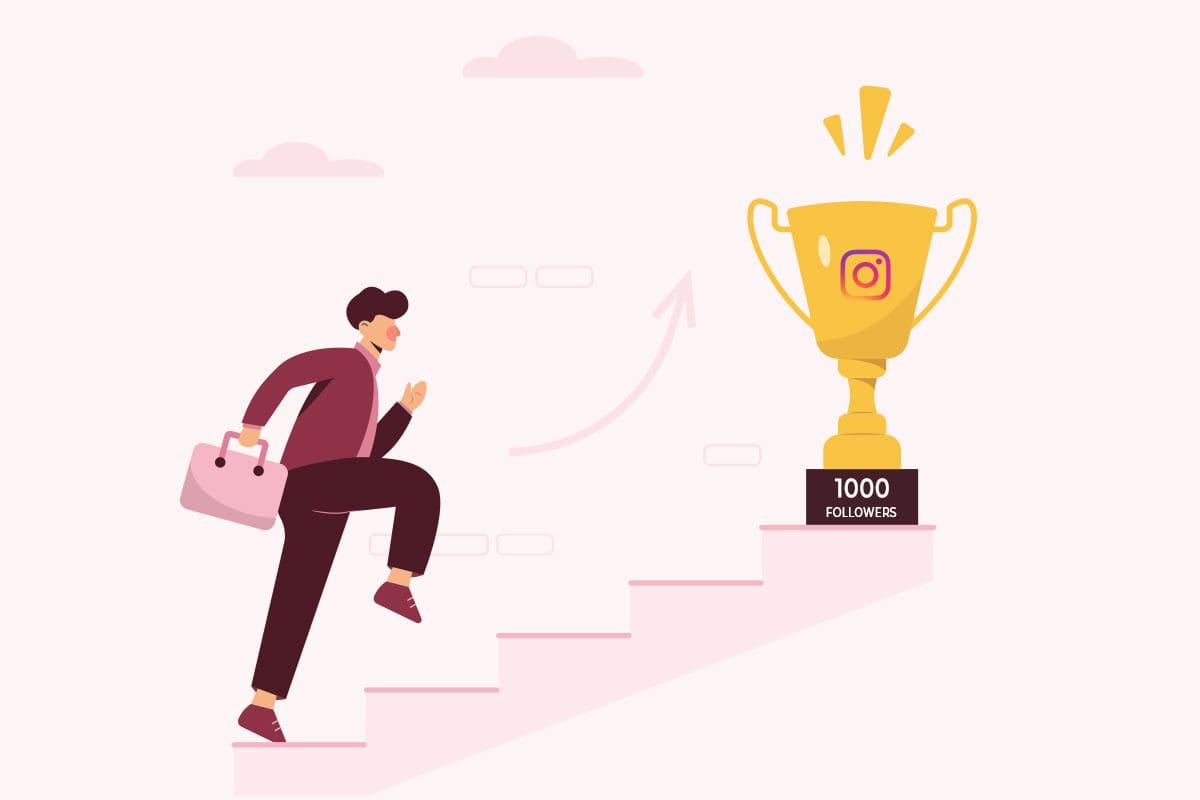 Are you looking to gain more visibility, grow your brand or tap into better business opportunities? If so, having a solid presence on Instagram is crucial. After all, Instagram continues to be the best social network for growing your audience.
With over 1 billion users worldwide, Instagram can generate up to 4 times the number of interactions compared to Facebook. Therefore, gaining more followers on Instagram is key to successfully scaling your marketing efforts and building your personal brand.
While that might sound exciting, remember that achieving that level of success on Instagram is no easy feat. People pay less attention to smaller accounts. So, unless you're famous, getting noticed is almost impossible. Luckily, with a few strategies, you can create a follow-worthy profile. This guide will discuss how to get your first 1000 followers on Instagram.
How to Get Your First 1000 Followers on Instagram?
Getting your first 1000 followers on Instagram can be a daunting task. But the good thing is that it's achievable with a bit of patience and consistency. So, here's how you can jumpstart your journey:
1) Complete Your Profile
Your Instagram bio is like your introduction to people who want to follow your Instagram account. Think of it like your character pitch. For that reason, you should make it count. Fine-tune it, and your target audience might hit that follow button if they like what they see.
So, what are the main things you need to consider here? Some of the elements you should have in mind when completing your profile include;
· Choosing a high-quality profile picture
· A call-to-action button- it can include a hashtag, a link to follow, or contact information
· A snappy bio that will help you connect with your audience
2) Find Your Audience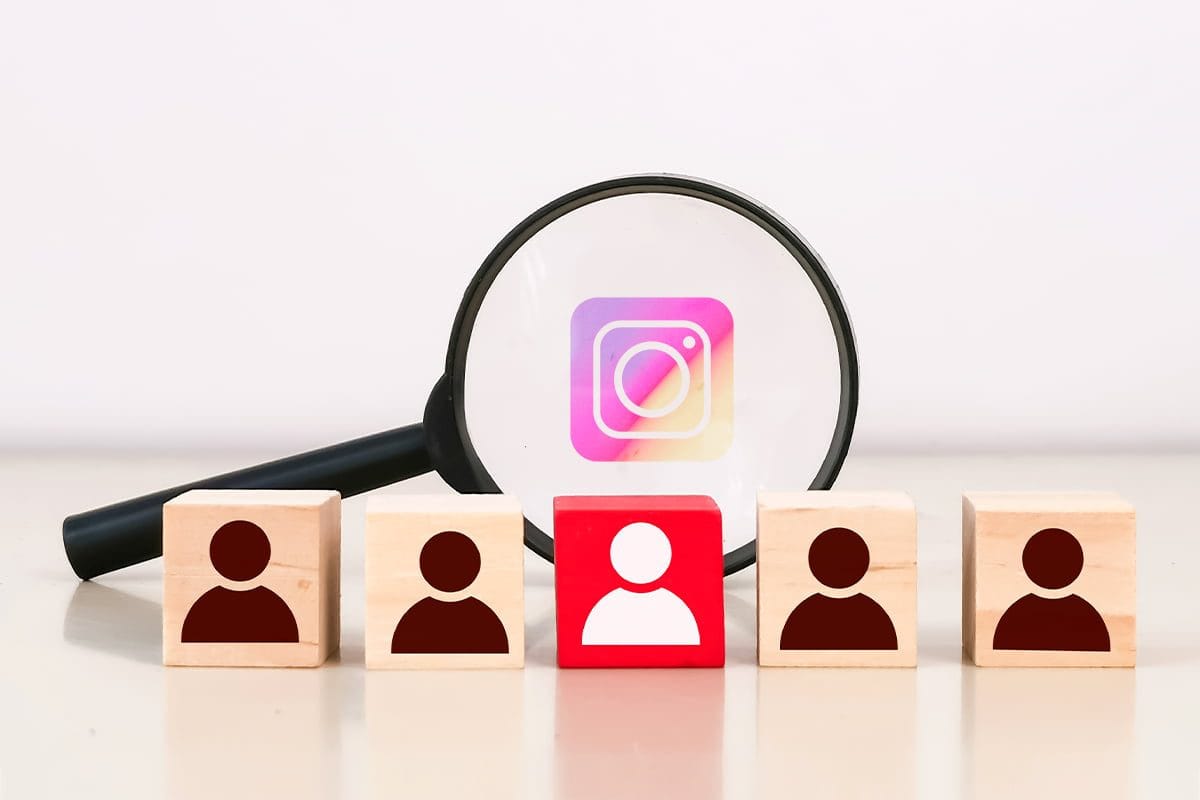 When creating your account, you must describe your target audience. Analyze who they follow, the content they interact with, and the posts they comment on. Generally, identify what makes them tick.
Find similar accounts in your niche with the same audience as yours and higher engagement and frequent posting schedule. The idea is to utilize their audience and content. Comment on their posts and interact with their followers.
You must establish a connection before they are interested in willingly following you. On top of that, analyze hashtags in your niche to identify relevant tags that can increase your reach and visibility.
With the help of your Instagram Insights feature, you can learn more about the overall trends across your followers and how they interact with your content. That will help you to optimize your posts to suit their needs.
3) Connect with Friends and Family
Reaching the first 1000 followers is often the trickiest part of growing your audience. So why not start by connecting with your immediate network? After creating your account on Instagram, it's a good idea to check which friends and family are using the platform and start following them.
Also, you can look through your Facebook contact list or announce on other social networks that you have an Instagram account. Your initial followers will likely be friends and family, creating a solid foundation for your brand.
Interact with their accounts by tagging them, commenting on their posts, and sharing their content. That will encourage them to do the same. And depending on the kind of channel you want to run on Instagram, it might be worth connecting with similar local businesses.
4) Create High-Quality Content
The quality of your posts matters a lot on Instagram. That's why if you want to grow your following, you must create high-quality and engaging content that will attract and retain followers. Your audience will be more interested in content that resonates with them.
Some best practices that will take the quality of your content a notch higher include; editing your photos and videos before posting. On top of that, you can create a cohesive theme for your Instagram profile and use engaging and SEO-optimized captions.
5) Post Consistently
One of the most common techniques social media gurus use is posting consistently and at the right time. When you post content frequently, it increases your chances of scoring engagement from your audience, as they will always have a reason to come and view your page. It's also a clever way to let them know you better.
That said, the more your audience engages with your profile, the higher it will appear on their feed. This technique will help expand your reach and eventually grow your followers list. And to maintain your consistency, schedule your posts so that you can pinpoint upcoming events and holidays to increase engagement.
6) Interact with Your Followers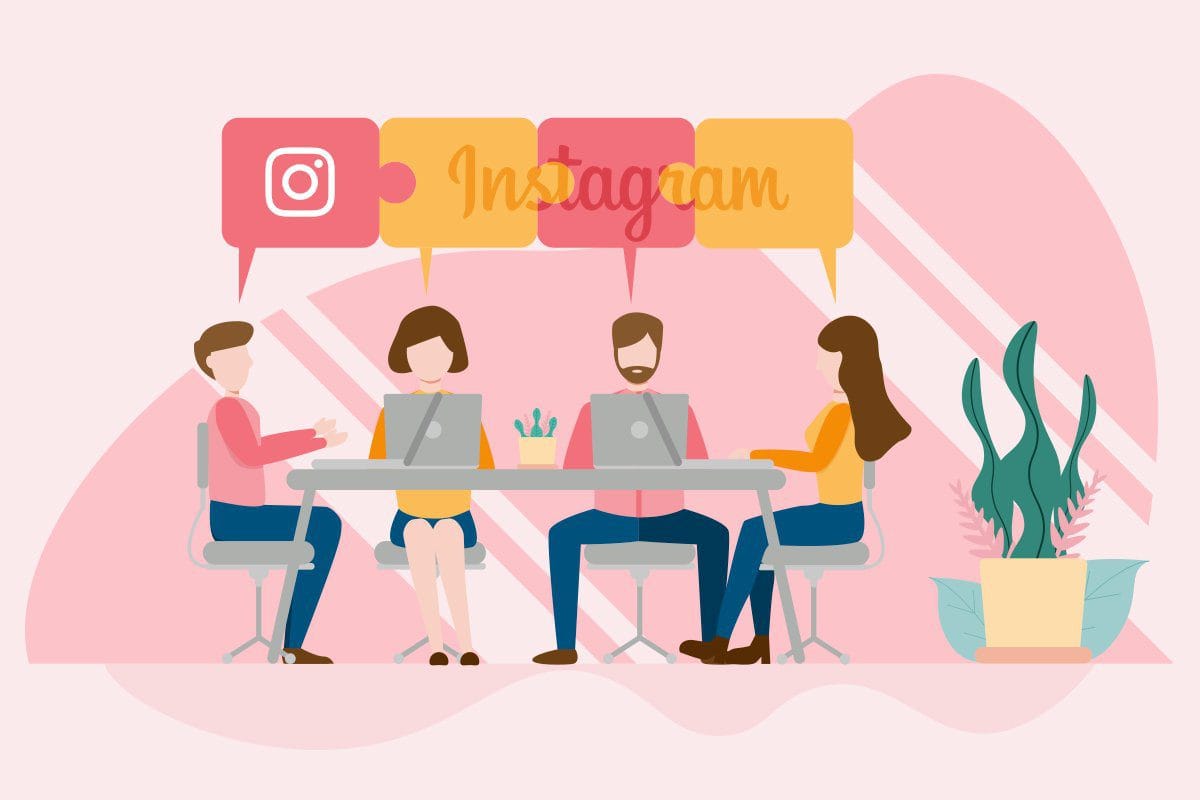 Growing your Instagram followers is not just about posts, reels, and stories-no, siree! You also have to engage with your followers to keep them entertained. When your followers engage with your post, respond by liking their comment or adding a response.
Another way is to run polls on your stories so your followers can vote. That will make them feel like a part of your community, which makes it easy to retain them as your followers. You can also ask questions and ensure you respond to their DMs.
7) Utilize Instagram Features
Instagram is designed to ensure your brand's success. All you have to do is know how to work the platform. Some of the features you should learn to navigate include Instagram posts, stories, and reels.
Instagram posts will optimize your platform and ensure you retain your current followers. On the other hand, Instagram stories give you a channel to engage with your audience and tell your brand story in a more casual and authentic way.
And with reels, they will effectively help you tap into an audience outside your existing followers as they get up to 22% more engagement compared to traditional videos. When you utilize all these features, you have a better chance of encouraging your target audience to explore more of your content.
8) Research Your Performance
To successfully increase your followers on Instagram, you should at least have a rough idea of your profile's performance on the platform. Thankfully, Instagram offers several measuring metrics that you can use to determine the successful techniques and which ones need adjustment.
You can start by checking features such as followers' growth, impressions, and reach. IG metrics can come in handy for anyone who wants to build a strong presence on this platform.
9) Run Contests or Giveaways
Contests and giveaways are effective ways to get followers and engagement. However, despite the success of this technique, it's not as easy as most people think. It would help if you had a proper strategy to make it work.
Start by planning the contest goals. That will give you a clear picture of the path to follow while designing your contest. The next step is to set rules of engagement; for instance, your followers need to click on the like and share button before entering the contest.
Then finally, go to the Explore page and figure out appealing prizes that will attract Instagram users to your page. With these simple steps, you will likely run a successful contest.
10) Purchase 1k Instagram Followers
When it comes to Instagram growth, it's not something that will happen overnight. It might take some time to attract quality followers who will stick around and engage with your content. So, if you have tried all the tips listed above without success, here's a solution for you.
Buying followers is one of the best and easiest ways to get your first 1k Instagram followers. Since you're at the early stages of establishing your brand, boosting your followers means more users get to engage with your content and more exposure. Not to mention, a big following naturally attracts more followers.
With that in mind, you can buy 1k Instagram Followers from Media Mister to help you increase your followers faster and more effectively. The best part is that Media Mister delivers genuine and active users who will engage with your content and thus boost your visibility. So, if you are looking for a reliable service with a guaranteed outcome, search no more!
Conclusion
Ultimately, it's more important to focus on the quality of content you provide when it comes to growing your brand's reach through Instagram. If you can channel your efforts toward producing engaging, informational, and inspirational content, your audience will grow organically. To play the long game, consider factors within your control first. And that includes the quality of your content, your brand voice, and how you engage your audience.