If you to know how to connect Starz on Apple Tv, Android, Roku, Xbox, or Any Device then you are in the right place. Here We will discuss how to activate STARZ on almost any device with simple steps.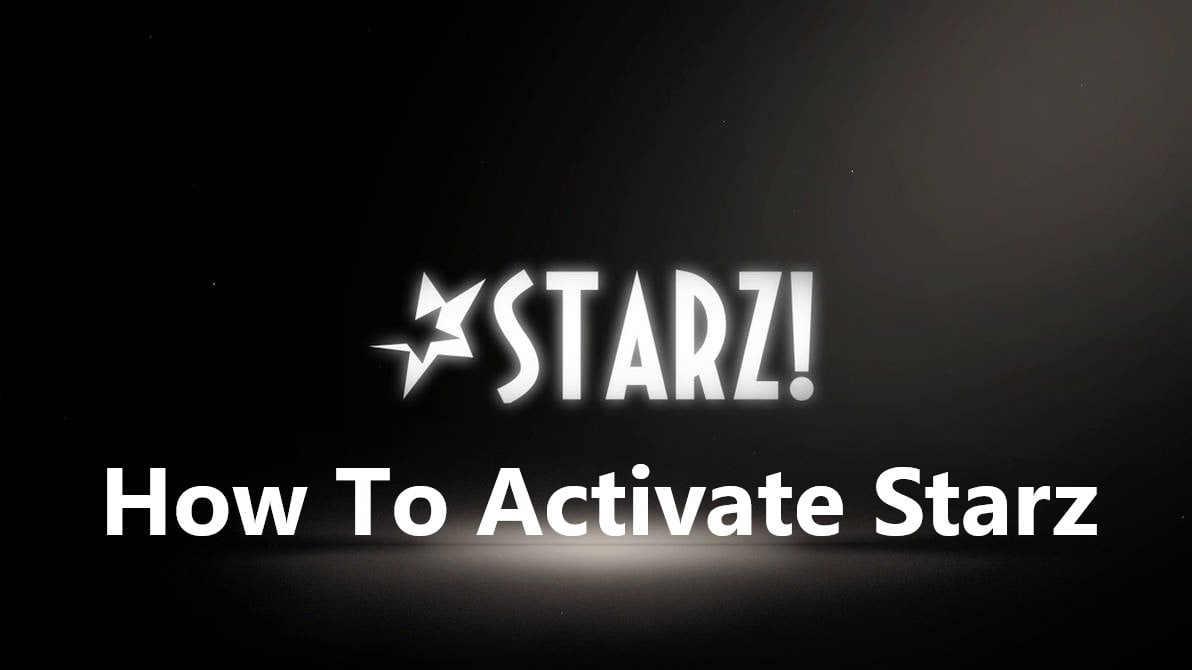 STARZ is a popular American TV network. It is available on platforms like Apple TV, Android, Roku, Xbox, and many other devices. To stream Starz, You have to install or must enable the STARZ app on your device to access it. If you want to watch movies and TV shows on STARZ you can also go for a Free trial STARZ or subscribe to Starz Premium Plan for just $8.99 per month.
Here, In this article, I will guide you on how to connect STARZ on any device including Apple TV, Android, Roku, Amazon TV, and several other devices. you can also check Jailbreak FireStick – Easy Guide To Unlock Firestick
What is STARZ
If you are must familiar with streaming platforms like YouTube, Netflix, Amazon Prime Hulu, etc. which serve as great streaming services for movies, TV shows, Live shows, and money that is better than cable networks. So on this platform, there is another popular option STARZ. This is an American premium satellite television network that has unlimited storage of movies, web series, and TV shows.
How To Get STARZ Trial for Free?
At First, Starz online streaming services are only for the United States or Puerto Rico, So If you are not from these countries then you can't enjoy Starz or you can use VPN to access outside the USA.
So Now how to get a Starz trial account for free. But the progress of Starz Play allows you to enjoy a 7-day free trial of Starz then you have to pay $8.99 per month
First, go to the Starz website and click on the login
Now Click on to start your free Trial to join the free one-week trial.
Register now and add your information. And you will get free access for one week,
after the trial period, you will have to pay $8.99 to continue with Starz.
How to Connect Starz on Apple TV
To activate or install the Starz Application on Apple TV you just need to follow some simple steps. So let's, follow the steps below to know how to add Starz to your Apple TV.
1. Switch on your Apple TV and connect your internet connection to it
2. On your home screen, Click the App Store.
3. By using your keyboard, type and search the Starz app.
4. Form this list of your search, choose the Starz app, and install it
5. After installation, click Open and type the activation code on the screen.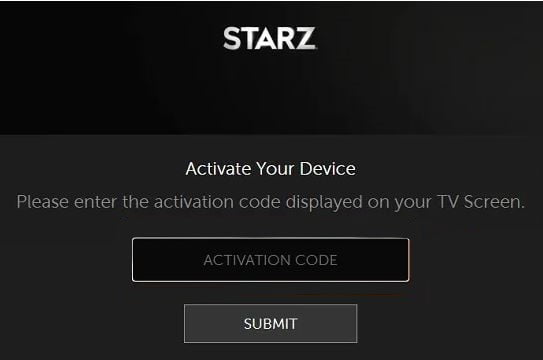 6. After entering the activation code, you can start using Starz Play on your Apple TV.
How to connect the STARZ app to a TV from iPhone
Old Apple TV models can use this method to watch Starz.
1. Connect your Apple TV to an Internet Connection and connect the iPhone to the same network.
2. Go iPhone App store and install the Starz app.
3. Next open the Starz app and log in to your account.
4. Play your favorite movie and click on the Airplay icon.
5. From the list of nearby devices, choose your Apple TV device.
6. Now, you can also watch your movie on the Apple TV
How to Add Starz to Roku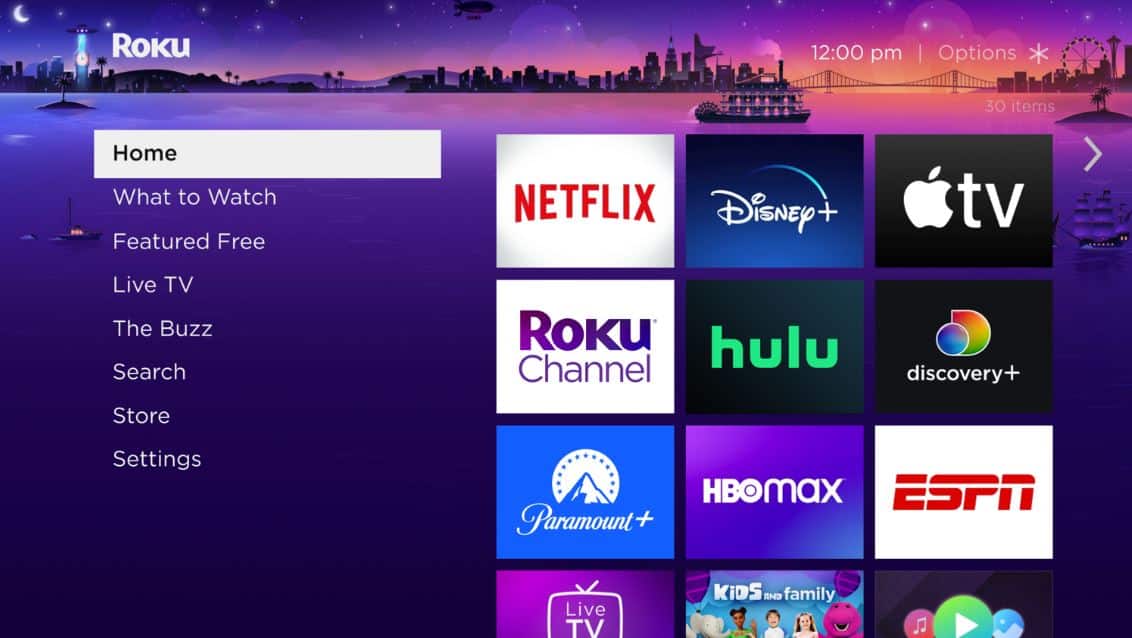 Adding Starz on Roku is a little more complicated than on other devices. But don't worry We will explain to connect Starz on Roku easily.
Follow these steps to add STARZ on your Roku device:
First, log in to your Roku device.
Now from the home Select Streaming Channel.
Next, Search and find STARZ Channel
If you found Starz select the ' Add Channel ' option and enter the PIN Code.
Next, run the app and Login in to your account
Next, you will see an activation code on the screen.
Next, go to the STARZ Activation Page menu and enter this code.
Finally, click on 'Submit'.
That's it. You have successfully added Starz to Roku. You can now enjoy STARZ on your Roku device.
Activate STARZ on Amazon Fire TV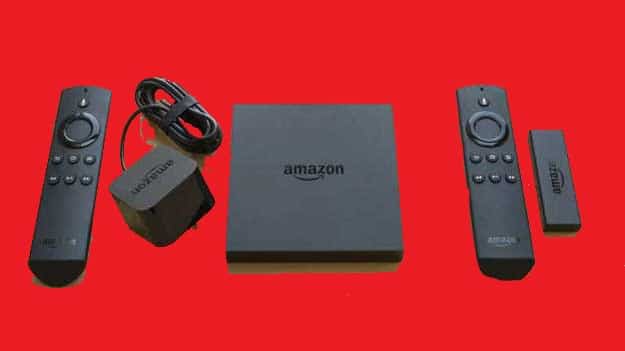 Here are the simple steps same like Roku and other devices to enable STARZ on your Amazon Fire TV:
Read More: Jailbreak FireStick – Easy Guide To Unlock Firestick 2022
First, download and install the STARZ app on your Amazon Fire Stick.
Now Install and open the application
Next Login Starz account on the app
After logging in, you will find an activation code.
Next, visit the STARZ Activation Page.
Here, enter the activation code and click on Submit.
You are done. Now you can also enjoy Starz on Amazon Fire.
Connect STARZ on an Android Phone/Smart TV
You can also Watch and Stream Starz on your Android Phone or Any Smart TV. The steps are the same like install, activating the code, and enjoying the TV. So let's check how to do it.
Turn on your TV and install the STARZ Play app on your Android device or TV from the Play Store
Now Open the app and log in to the STARZ account that you have already created.
Next, visit https://activate.starz.com/ from a browser.
Enter the ' Activation code ' present in the STARZ app.
Select Submit to register the device.
You can now enjoy STARZ on your Android device or Smart TV.
The End
STARZ is a Popular American online streaming service that offers a number of collections of movies and shows. You can stream or connect Starz on any device like Android, Smart TV, Roku, or others. The above method is simple to add Starz to your devices.
Before buying a Premium subscription, you should give a try as a free trial on Starz and really love it and enjoy it the Movies and other videos.