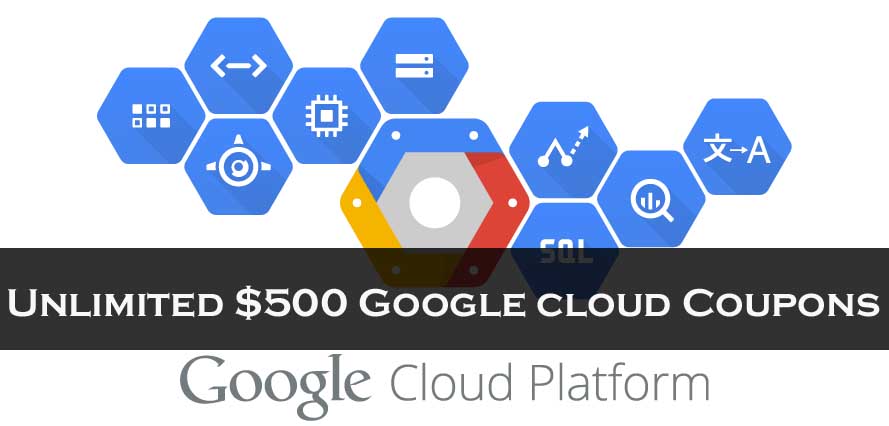 Want $500 google cloud coupon Google Cloud is a cloud computing platform by Google.Google cloud offers hosting and computing, cloud storage, data storage, translations APIs and prediction APIs.You can do lots of things with it.We know that new user gets $300 credit from google as a new user but when your credits end or zero you will be charged from your credit card. So here I will show you how to get unlimited google cloud $500 coupon code free.Just follow the steps given below.
You May Like:
Get your 500$ Google Cloud Platform Voucher:
Step 1: Go to this link Coupon Code
Step 2: Fill up the form with your details Promo Code, First and Last Name, Email, Phone Number,Website, Country and then click submit.
In Promo Code* option uses any code given below:
SOTEC
SystemsUp
Paradigma
Avere
MiTAC
PuppetLabs
Step 3: Then wait for about 3-5 secs and the code will be sent to your Gmail account. Check your mail and click  Redeem now as shown below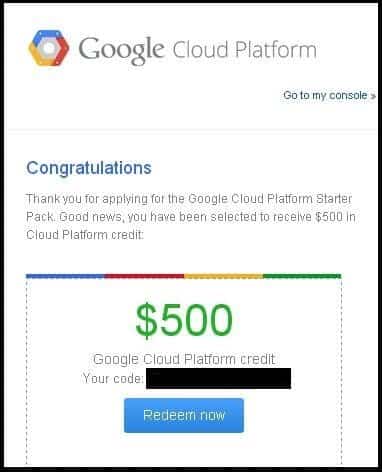 Step 4: Then there will be 1 tab appears as shown below, press Continue
You return to the Billing account and select the tab Credits and then you have $ 500 already.This is a very simple tutorial to get unlimited $500 cloud coupon free and you no need to buy coupon code from anywhere.so good luck and get your first code using this simple tutorial and please comment here if it not works.