Here's in this tutorial I will explain how to get a free US Phone Number For Verification. With my secret Method, you can get get a free us number to receive text SMS and Voice calls. And also you can send SMS and Voice Calls to your friends and family. You can receive SMS for online verification for free.
You can get easily Temporary Virtual phone number for receive call online without any cost. Also, It will help you WhatsApp, Facebook call verification. You will get a US phone number in just 10 minutes. The other benefit is for extra privacy, having a secondary phone number means you can keep your primary number out of the public domain (e.g. shopping online, signing up for social media accounts etc). A phone number can be priceless to a Hacker as they are often tied to your bank accounts and two-factor authentication so a virtual number can stop you from becoming another statistic in the world of cybercrime.
Read More:
Steps to Get Free US Phone Number
Textplus is a great App for receiving free calls and text messages from anywhere. TextPlus offers free US number for the lifetime. With the dummy United State phone number, you can use it sending/receiving free calls and text messages from all over the world.
Get a USA Phone Number By Android/iPhone App
1. At first, You need to download an Android or iPhone app that gives you free USA phone number. The App generates a Unique virtual phone number for calls, texts and for account verification purpose. You can download the app from here:
2. Next, you have to Download and install the TextPlus App on your phone OR If you don't have any Android or iPhone then you can install Android emulator on your PC.
3. Open that App and Click on the SignUp button for creating a new account. On the signup page, you need to enter your First name, Last name, DOB, Password, Email, etc. For email, you can use any temporary email address.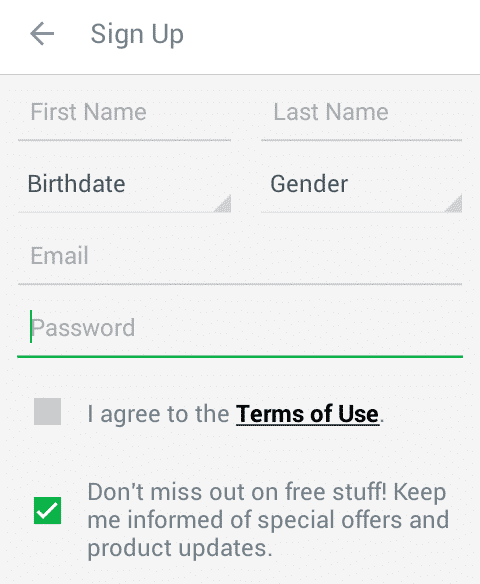 4. After the SignUp process completed, You need to set a USA number then you can Send SMS, call, and chat with your friends. So lets Start.
5. On the App dashboard, you can find a menu icon there, just click on the button to generate free us phone number. Check the image below: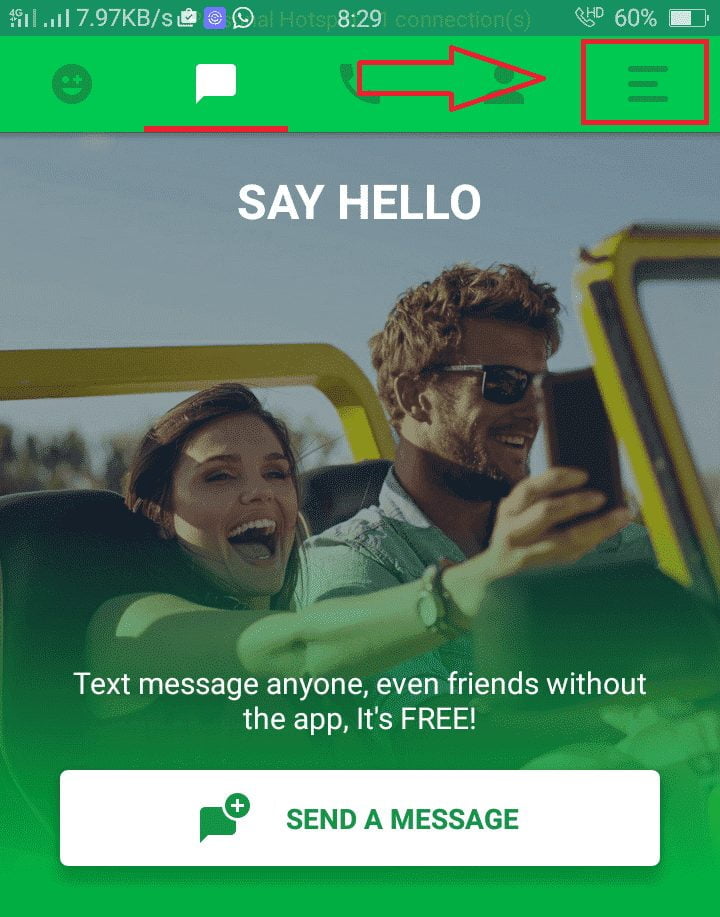 6. On that page, Just tap the link " Tap To Get Free TextPlus Number" to set or get the US phone number.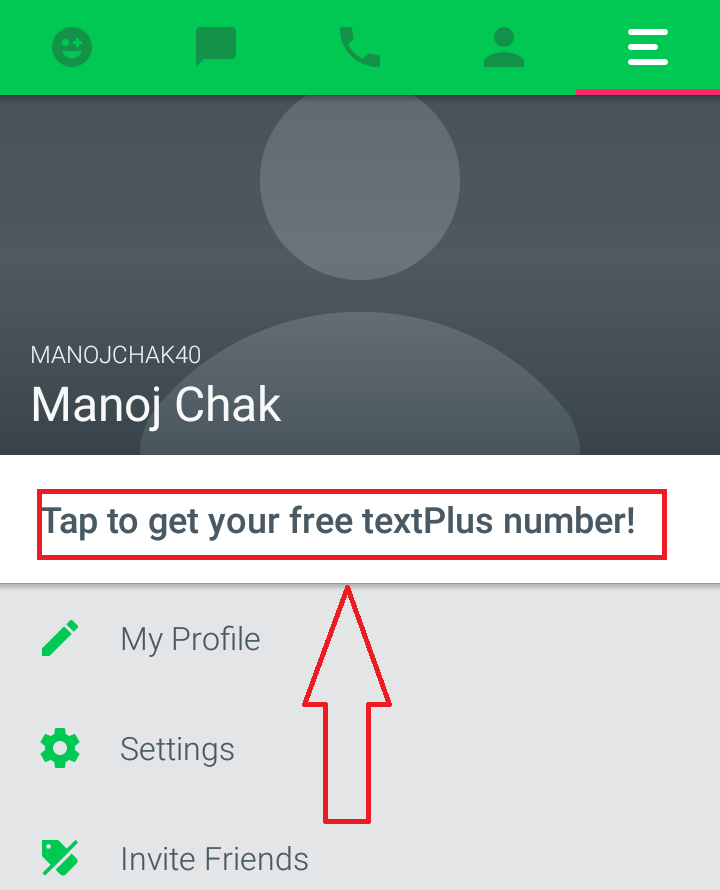 7. On the section, you need to Select any State and Area Code. You can select any state and area code, ex: 302, 415.
8. now tap on 'GET A CUSTOM NUMBER'
9. All done, now you can use it the number.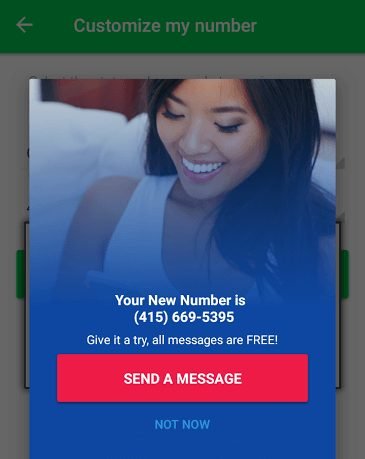 With this number, you can call and SMS worldwide and also you can receive calls and SMS by the App. If you want unlimited numbers then uninstall and install the app and repeat the same steps gain again.
Note: If you want SMS verification and it doesn't work, you can try call verification on the same app and same method.
Second Method
It will not only give you free USA phone number but also you will get the maximum number of all countries like Canada, South Africa, India, France, German, etc. So let's see
1. Install Fake number Generator App
To fake number for verification purpose, you need the help of an app called Hushed. Here is the link:
3. Second steps to get Free Number
Basically, The application is a premium version, But You can get a free phone number for 3 days as a trial. So How to get the free number. let's check
Then select GET NEW NUMBER on the bottom left side.
Next click Tap on "Get a Free 3 Day Number". 
Now The app will ask you entering the first three numbers of the region Like 209, 501,213, etc. then press Search.
The Hushed app will give you a new number for you to use.
Select Claim to activate the number.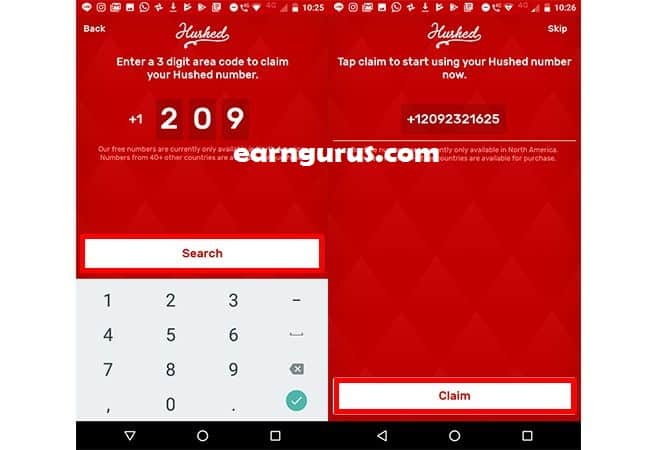 Thus it, Now you can use the number for 3 days. And verify anything on online using this fake phone number.
Note: If You need extra phone number Just Uninstall and install again and repeat the steps and you will get another number without any coast.
---
SEE MORE: Get Free Phone Number For Facebook/Whatsapp Verification
---
Third Method
Download SendHub – Business SMS
Create an account on SendHub by using HeyWire Number.
You will receive a verification code on your HeyWire number Use that code to Verify SendHub account
and after Verification You will Get another US number
TextPlus and TextNow are very good apps for Receiving or Sending Free Texts, Making Calls to the US. Also, SendHub app receives Voice Calls from Google Very well and therefore, We can use it for creating Google Voice Account and SMS verification.
Get A US Google Voice Number
You can also get a number from Google voice for verification to your PC. To Get free US local phone number for receiving calls and texts or for phone verifications on your PC follow the steps:
1. Open this URL  google.com/voice in your browser sign in with your Gmail account or you can sign up for a new Google account
2. Click on Get Google Voice then select Android or IOS or The Web ( If you are using PC then select Web) and click continue.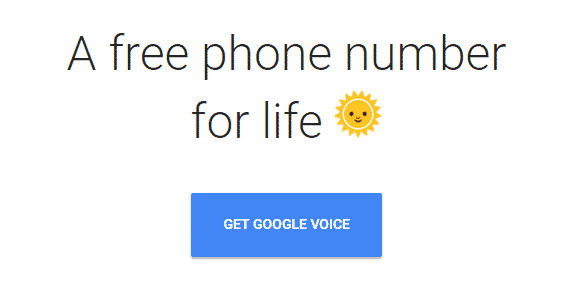 3. Next, Search any local area ( any USA state) and pick any number of your choice by entering Area after choosing your number, you need to verify your phone number.
4. Put your Textplus Phone Number without dashes and click send the code. After verification, you can use the google voice number for any verification. you can also free call on US or Canada to your relatives.
So These are the Simple trick to get a virtual phone number. By this method, you can receive SMS online for free. If you Like this tutorial Please share on Facebook, Twitter or with your friends.