Disposable Temporary Email – As you know an email is very important because if you visit a forum, blog site or buy anything from online you must have an email for registration on the site. But one thing is very disappointed when you receive lots of spam emails from insignificant sites and the results are you missed important emails.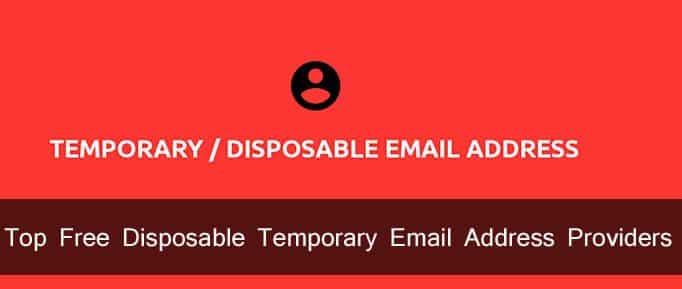 SPAM can also be a waste of time because we have to remove one by one. If you don't want to use your personal email for those sites then you can use disposable temporary Email Address.
The best thing for Temporary email is that you can immediately use without having to register on theirs. You don't require any passwords to access them. It will help you to get rid of spammers. Here is the list of top disposable or temporary email service providers
---
---
Free Disposable Temporary Email Address Providers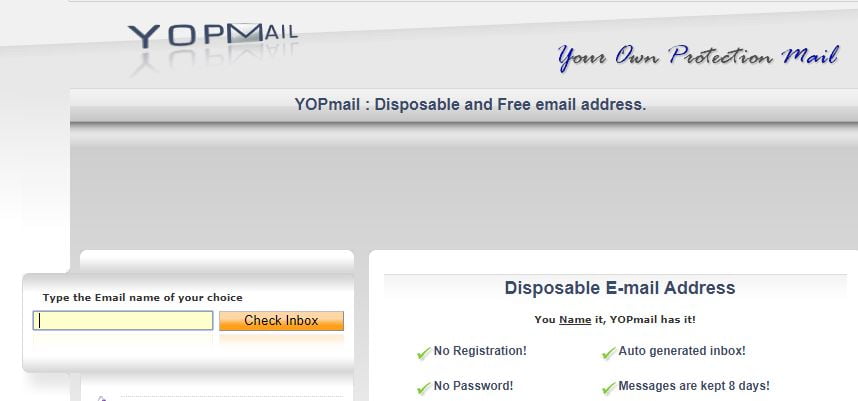 Yopmail is a temp mail provider. To create an email just need to write email address you want, then click the button "Check Inbox" then automatically the account has been active and you can access to the inbox.
Its main advantage is that an email address is not expired automatically.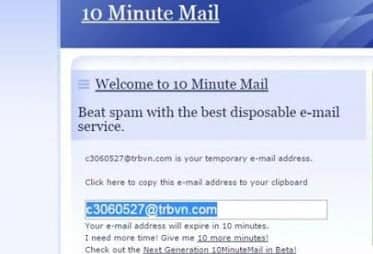 10 Minute Mail can create your temporary e-mail address. Every e-mail sent to that address will be displayed automatically on the web page. You can read it, click on the link, and even reply to it. The email address will expire after 10 minutes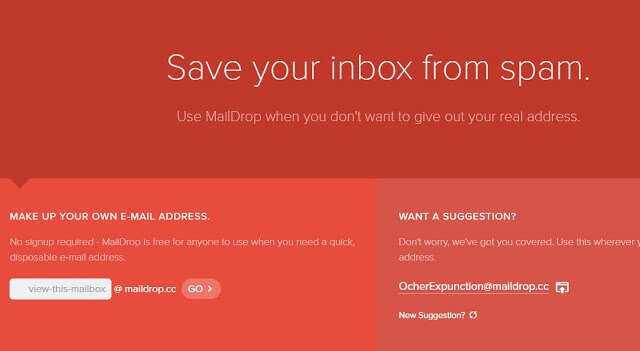 MailDrop is suitable for you who want to register for a website but are worried about sharing an address with advertisers. MailDrop is supported by several spam filters created by Heluna, which are used to block almost all spam attempts before they even enter your MailDrop mailbox.
This works the same way as Mailinator where you will be given a temporary Email address which can be used to verify the site etc.

ThrowAwayMail.com is a Disposable Temporary Email address service. When you visit ThrowAwayMail, a new email address is created just for you. The resulting email address can immediately receive an email. Every email received will be displayed on the main page. Nobody other than will see the email received.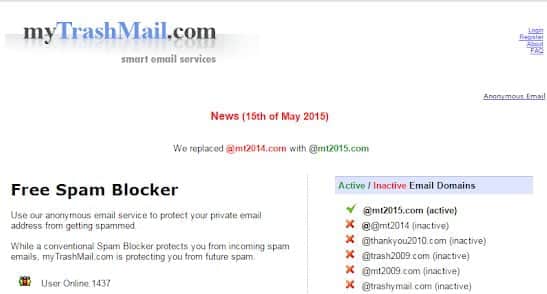 Whenever you are asked for an email address to register for a newsletter, register in a forum, etc., use a phantasy email with one of the active domain names listed on this site. You do not need to register an account with this site, nor do you need any password. Your account is created in seconds .
You just select a random email address! You also just need to make sure it ends with @ dispostable.com. This site has a very clean user interface. You can create a one-time account with this site.
7. GuerillaMail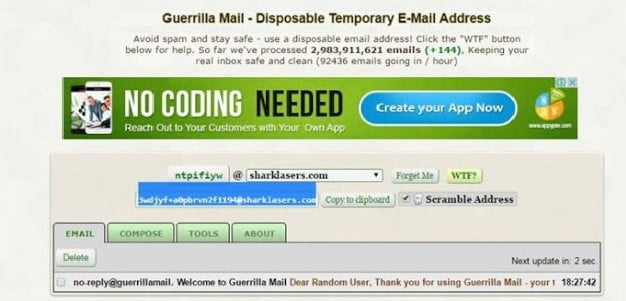 This tool is one of the most user-friendly compared to other applications, with this application, you can get a disposable email ID easily. can even enter details, and fake email IDs will be generated like real emails. You can even send emails with attachments up to 150MB. You will be given a temporary email address which can be used to verify several websites that require an email address.
This is one site where you can create a disposable email address to fill out forms when you don't want to reveal your real email address. You don't even need to register and it's completely free to use it.
MailCatch is an email service that allows you to create temporary disposable mailboxes, in a completely anonymous / without your real name. If you are asked for an email by a website and you don't want to give it (for fear of spam), you can just name whatever mailbox you want on the mailcatch.com domain (for example [email protected] ).
10. Fake Mail Generator

Fake Mail Generator is similar to 10 Minute Mail, is an ad-free site that generates emails for you automatically. You can use email addresses for various services and logins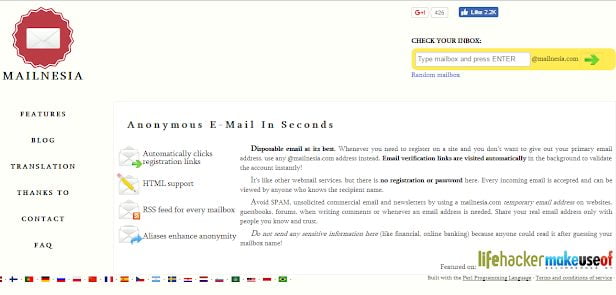 At any time when registering on the site sometimes, you don't want to provide a primary email address, by using the address @ mailnesia.com instead, you can use it for various services that require email verification. The email verification link is automatically visited in the background to validate the account instantly!
Thus best site to create Fake or Disposable Temporary Email Addresses. In this way, you can create multiple fake email addresses without entering your personal identification details. Moreover, the email address that you use will be automatically deleted after 10 minutes from the time of its creation. Hopefully, you like the posts, don't forget to share them with your friends too.