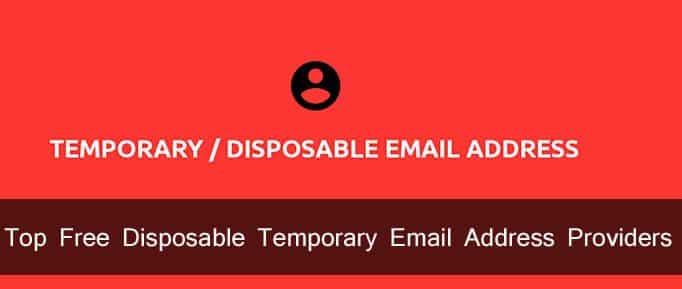 As you know an email is very important because if you visit a forum, blog site or buy anything from online you must need an email. But one think is very disappointed when you receive lots of spam emails from those sites. Sometimes you missed important emails for those annoying emails.
SPAM can also be a waste of time because we have to remove one by one. If you don't want to use your personal email for those sites then you can use disposable temporary Email Address.
The best thing for Temporary email is that you can immediately use without having to register on theirs. You don't require any passwords to access them. It will help you to get rid of spammers. Here is the list of top disposable or temporary email service providers
---
---
Free Disposable Temporary Email Address Providers
Yopmail is a temp mail provider. To create an email just need to write email address you want, then click the button "Check Inbox" then automatically the account has been active and you can access to the inbox.
Its main advantage is that email address is not expired automatically.
This site provides an e-mail address disposable ended after 30 minutes. Buddy can read and reply to an e-mail sent to your e-mail while in a certain period.
3. Tempemail.net
Here you get a Free, Temporary, Disposable, Anonymous, email address, keeping your own email address Spam and Virus Free.
10minuteEmailgenerate automatically email address and it will appear automatically on the web page.
You can read it, click on the link, and even reply to e-mail them. The E-mail address will expire after 10 minutes.
MintEmail is also a disposable email provider. You no need to worry about mail address expiration. You can copy the mail address and also you can use it for future.
Mailinator is considered one of the best in providing services on a disposable email. You will get mail in the format "[email protected]"
GuerillaMail allows you generate a temporary email that will expire within 15 minutes and also it provides a temporary outbox which can be used to send emails with the same temporary email address.
Some other temporary email address providers
Those temp email providers are best. You can use one of them or all. If you have any other good temp mail then comment here I will add here.