Many people want to know how to easily convert or encode large size movie into 300-400Mb. Most of Video and movies files especially HD ones are large and occupy much space. So I decided to make a guide to converting large size moves to small size without losing their quality.
---
Know More: Free Torrent Leeching Sites For Download Torrent On IDM
---
How To Encode Large Size Movie To Small Size?
There are many software tools available on the internet to convert file but here I will tell you about Handbrake. To convert movie follow the steps:
Step 1.
At first, download and install Handbrake Converter Software from here HandBrake . Open Handbrake from your Applications or Programs folder
Steps 2.
Open The software and click on the icon that says "Source" and clicks on "Open a Single Video File " to select your video file.
Step 3.
Next, set the output format. In this example, I've selected MP4 files as output format but the principle is the same for other formats.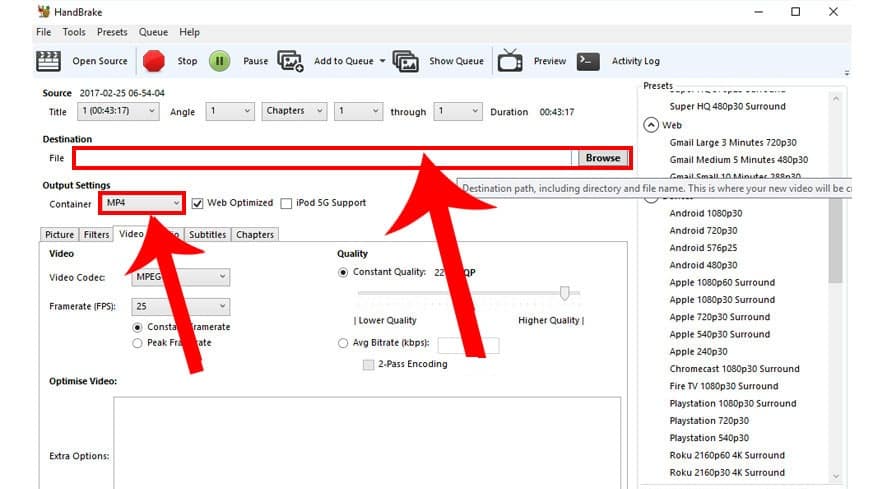 Step 4:
Once the format is selected you can select other settings such as video quality, audio track, Audio Sample Rate, bitrate, Picture Settings, etc.
Basically, I chose
Video Codec: MPEG4
Frame Rate: 25 frames per second
Reduce the Resolution: 640×480
Lower the Audio Bitrate: 64
4. Check all settings and click Start. A progress bar will show its ripping speed; depends on many factors like machine speed file size, etc.Afer this, you can save the converted file.
List of Softwares To Convert Large Size Movie To Small Size:
DVDfab
FREEMAKE VIDEO CONVERTER
Wrap Up
Handbrake is an easy converter, you can use it to convert large video file to small size without losing video quality but if you have any problem on Handbrake then you can use other more covert to Encode movies.
If you have any problem to convert large movies size to small movie size then comment here I will definitely help you.