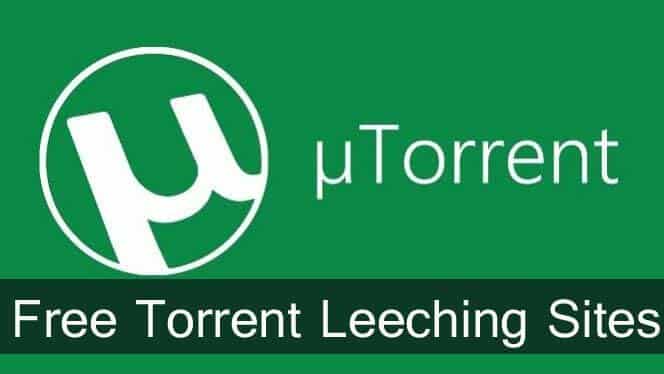 In this article, I am going to share you about top free torrent leeching sites. If you want to download a torrent file with IDM or internet download manager then torrent leeching is for you. Here I am sharing with you awesome torrent leeching sites which provides some good features for free users if you are a fan of torrent leeching.
1. Seedr.cc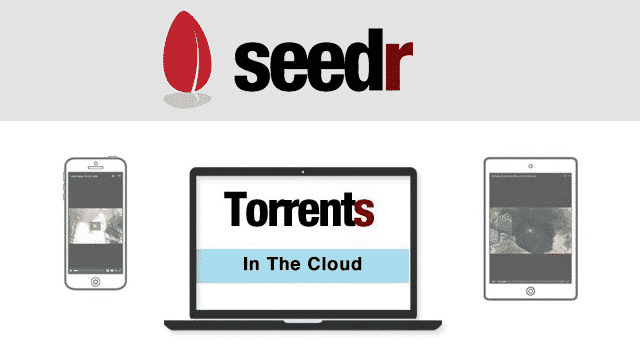 Seedr.cc is great online torrent leeching website which allows you to download 2GB as a free user. If you need more storage space, then you've to buy a premium membership plan.
Features:
2 GB free space for a free user.
Unlimited Bandwidth.
High Speed and Resume Supported.
Also, supports a download manager like IDM.
High-speed leeching
FREE Extra 500 MB space if you register through his/her referral link
Auto-Download connect Chrome and seedr addon
How To Get Extra Space or Seedr Premium Account For Free?
If you want more free space or you can say premium type account then you need to do some steps.
1. Just Post a Review via Twitter, Facebook, YouTube, Pinterest, Personal blog or website or forum and You will get additional free space up to 1.5 to 2 GB for a lifetime. So I think it really awesome offer for free user and leeching lovers.
2. In the second Step, just refer your friend and get more space.
You get a special Link
If Someone signs up from that link, both you and they get 500MB of space, for FREE
Limited to up to 8 friends
By using all method, you will 9 GB for Completely FREE. So hurry up get your free torrent leeching account for free and start downloading movies, games, software etc.
Read More:
2. Direct-Torrents.com
Direct-Torrents is one of the best torrent leeching sites for downloading torrents.It has no limitation for downloading torrents. But You are not allowed to download multiple downloads at a time.
Features:
Unlimited Storage Space
High Speed and Resume Supported.
Registration is not required. (Login is not required)
No limits for file size.
3. Zbigz.com
Zbigz.com is another great torrent leecher site which lets you download torrent files in high speed using Internet download manager.
Features:
Download and Storage Space: 1GB for free users.
Resume download is supported
Unlimited Bandwidth.
you can simultaneously download 2 torrents
supports download manager like IDM
How to Download Torrent Files Using Zbigz
First, you need a torrent file to convert it to direct link. One website that can do it all is zbigz . Next Copy the torrent magnetic link and paste it into the zbigz website. Then, press the Go button! 
A popup will open and ask you to select either Free or Premium, just press the Free button.
Now Zbigz will automatically download and convert the Torrent file to a direct link. Wait a little bit for the process to finish.
After complete, the download button will appear.
Now Just click on the download button. you can download torrent files via IDM.
So, Its done. You can Download any torrent file using Zbigz directly on IDM( Internet download manager). But if you see the Zbigz site is down then you can try other alternative torrent leeching sites.
4. Boxopus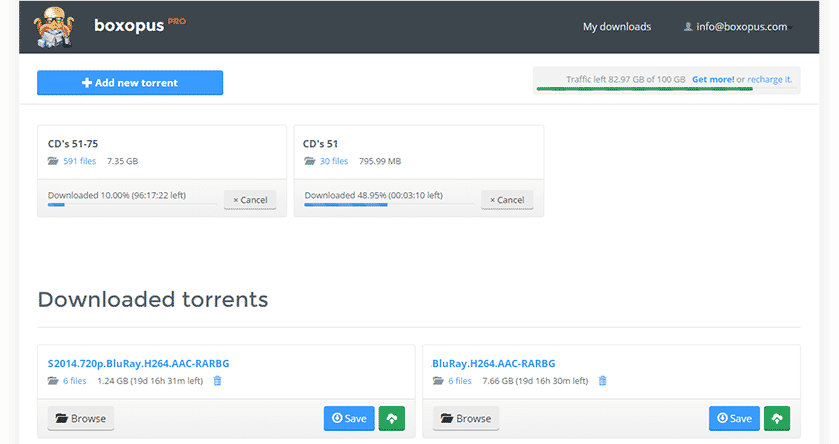 Boxopus is the next generation alternative of torrent leeching. It can be download torrent file into direct cloud storage or local file even Dropbox also.
I will add more premium torrent leeching sites. If you like this article please share your friend and social about this article.