There are many ways your business can improve its customer relationships. Positive customer connections will guarantee to maximize sales, helping to boost success.
From how mobile apps can improve customer loyalty to how live chats can improve customer satisfaction, here are the best ways to enhance your business for happier customers and more sales.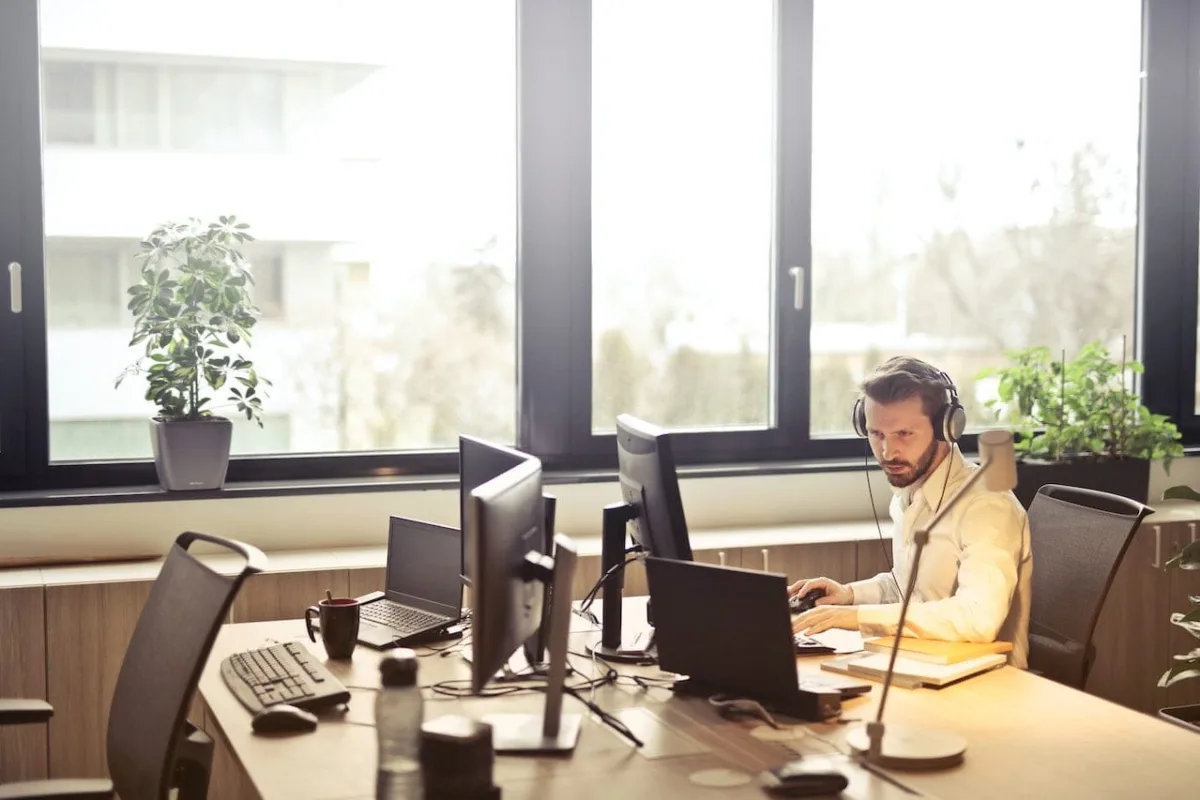 Offer faster response times
Faster response times will guarantee to make customers feel more satisfied. The best way to do this is through your website.
A live chat for website service will allow customers to enjoy quicker responses to their issues, making them feel more satisfied with your customer service. Although some customers might not mind waiting a few days for a useful response, some customers might require a faster resolution to reassure them.
If your customers invest time and money into your business, they deserve great customer service. Therefore, offering faster response times through live chat services will make them feel happier with your business.
Using mobile apps for customer happiness
Many customers turn to their phones to search the internet and connect with businesses nowadays. Although customers do still use desktops, mobiles are more common. Therefore, it can benefit your business to create a mobile app so customers can gain easy access to your products and services. They will no longer need to trawl the web for product pages or contact information. Instead, they can access it all from one place.
Enhancing customer satisfaction can be simple by creating a simple app where they can find everything they need. It doesn't need to be anything fancy. Sometimes, simple designs and navigations will make customers more engaged.
Provide multi-channel support
Speaking of how customers can contact your business, to improve customer satisfaction, it can be a great idea to offer multi-channel support. Although a live chat service will enable customers to attain fast responses, offering a phone line and email service will ensure every customer can contact you in a way that suits them.
Ensuring your various communication lines are available across all platforms will guarantee all customers can easily get in touch with you. If you make their lives easier, they will guarantee to be more satisfied with your business.
Ask for customer feedback
To show customers you care about and value their opinion, it can be a smart idea to ask for customer feedback. Collecting information about how your customers feel about your business and its services will enable you to improve your business.
For example, asking customers about your recent product might help you understand it is great but your delivery service was slow. Knowing what customers think about your products will allow you to improve and give them what they want.
Use feedback to change your business
Speaking of improving your business from customer feedback, it is a great idea to utilize your customer feedback for the success of your business. If you listen to what your customers have to say and use their ideas to change your business, it means you can give them what they want.
For example, knowing customers are not happy with your email response times will encourage you to add a live chat service or be more active on your emails to ensure customers are satisfied.
Stay in touch with your customers
Staying in touch with your customers does not necessarily mean being best friends. Instead, following up after an online transaction to see how a customer feels about your product/service will enable you to attain customer feedback. Asking them for their opinions will show you care.
Furthermore, staying in touch with customers if they have not purchased from you in a while will ensure they do not forget about you. You could reach out and ask how they are by offering a small discount, which could encourage them to use your business again. A kind gesture and staying in touch with a customer is a smart ways to make them loyal.
Act on negative comments
Should a customer leave negative feedback through your surveys or leave a bad Google review, you should always ensure to follow up. Seeing a customer unhappy with your business means you should do what you can to correct the issue.
You should remain friendly and positive when dealing with negative customers. It will not look good for your business if you are negative back. Being friendly is professional and will show customers you care about their opinions.
You should use the negative comments to correct and improve your business and offer the customer a gift or discount to encourage them to use your business again.
Equip your customer support team correctly
If your customer support team lacks the correct equipment and tools, how are they supposed to offer the best service?
Therefore, ensure to efficiently equip your customer support team so they can use the best resources to provide great customer service. When your team has what they need to help customers, they will never run into issues and ensure to show up for everyone no matter what their issue is.
Be personal with customers
Being personal with your customers will help them feel closer to your business. Calling them by their name or remembering their coffee order at your cafe will make them feel appreciated and respected.
It doesn't take much time or effort to get to know your customers and it can do wonders for your business. Being personal with customers is a great way to enhance your customer service efforts.
If you run a large business with thousands of customers, it might be more challenging to be personal. However, there are ways to keep up the personal touch. You could ask new customers to create a profile where you ask for their names and birthdays. After that, every email you send them will include their name, and for every birthday, you can send them a small gift or discount.
Don't make promises
Although you might think that making promises will make your business look good, it can disappoint customers should you not be able to keep the promise.
For example, promising customers next-day delivery will not always be feasible. Hence, suggesting it might take a few days will ensure they are not disappointed if delivery times are delayed.
You should always be honest and open with your customers about what they should expect from you so that they are not discouraged.
Create call-to-action buttons
Making CTA's easy to see and use will help your business boost its customer satisfaction and sales. For example, adding clear 'buy now' buttons or 'contact us' will ensure customers know where to click to fulfill their desire. If the purchasing and ordering process is made difficult, it might deter customers from continuing with their purchase.
CTA's might also encourage customers to pursue actions they didn't plan to. For instance, adding a follow us' button to each page might encourage customers to head to your social media pages and follow you. Simple measures like these can maximize the success of your business as it allows customers to perform actions much easier.
Assess what other businesses are doing
When it comes to customer service, it is essential that your business does not fall behind. If you lack efficient and smart customer service measures, it might hinder the success of your company. If you conduct and assess what other businesses are doing for their customers, it can encourage you to pursue new measures and not lose customers do not a lack of care.
You might discover new ways of communicating with customers or smart measures to ask for feedback. Instead of losing out on new customers due to competition, you can rival your competition, maintain your customer base and engage new customers.
Introduce loyalty programs
Every customer will enjoy a discount freebie occasionally, which can easily be achieved and maintained through customer loyalty programs.
For example, you might run a nail salon. For every appointment, you can stamp a customer's card and after five sessions, they can attain a free gift or discount. A loyalty program will not only encourage customers to keep using your business to attain the reward, but it will also make customers feel appreciated and respected. It will not cost your business a lot to give each customer a small reward when they continue to use your business. The small amount you lose will soon be earned back through regular customer purchases.
Using this guide, you can easily enhance your customer service and make customers as happy as possible. Happy customers translate to a more successful business and it encourages customers to continue using your business, stay loyal, and commit to you over competitors. You will soon see more success when you introduce and maintain a positive customer service team. Small and simple changes can make all the difference in customer satisfaction and loyalty.
You do not need to master each tip for the utmost success. Even introducing a few of these steps will do wonders for your customer service department and the success of your business.