Mobile application development service provider is only needed by well-known brands. Of course not quite right. More and more small and medium businesses are following the mobile trend because of the realization that a mobile-friendly website alone is not enough for an effective mobile strategy.
Take a look at the small businesses that you usually find in your daily life. From coffee shops, and bookstores to beauty salons around you, you even have your own mobile app, right?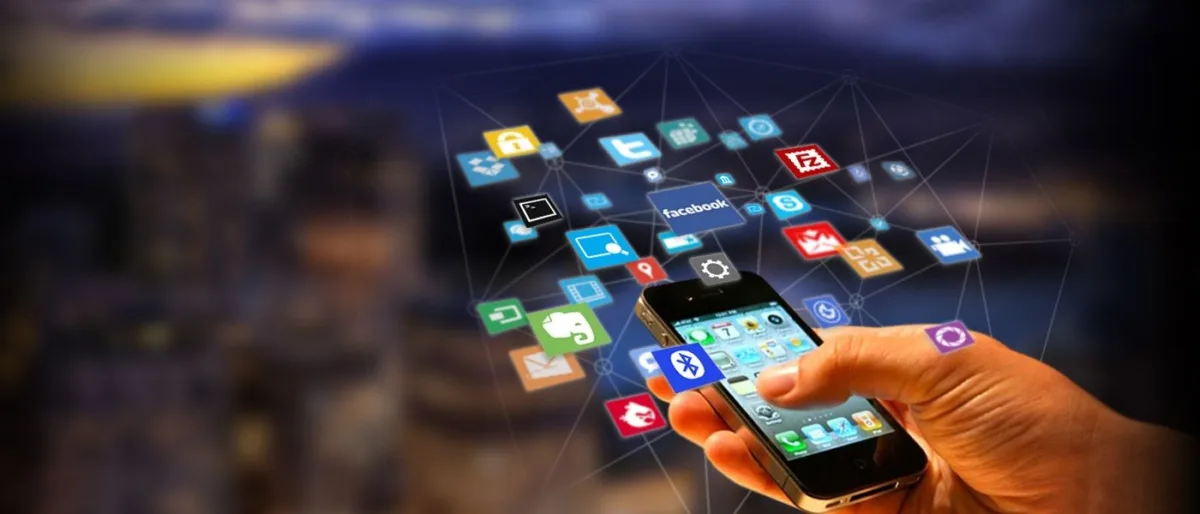 These companies are certainly superior in terms of marketing compared to competitors who do not use mobile applications.
Here are some important reasons why you need to build your own mobile platform for your business.
If you know the magnitude of the benefits of mobile business applications, you won't want to delay any longer in making them.
1. Visible to customers all the time
The average person spends about 2 hours or more a day interacting with their mobile device.
When customers try to find the app they're looking for, they can't go through a series of processes like unlocking, scrolling, and scanning the device.
This is where the opportunity for your company's mobile application can be caught by customers.
The customer's subconscious or mind accidentally records every image and text (or a well-designed app icon) even if they didn't do it on purpose.
2. Create a direct marketing channel
One of the biggest benefits of mobile apps is that companies can provide all the information they want to convey to their customers, including special sales and promotions.
Interestingly all this information can be accessed easily by customers by simply moving their fingertips.
With notification buttons, direct interaction between companies and customers is increasingly wide open and companies can more easily remind customers about the products or services offered.
3. Provide value to customers
Planning to create a loyalty program for customers? There's nothing wrong if your business starts creating a digital gift collection program that customers get through a mobile application.
Instead of using the old method of sticking to a point collection card, mobile applications that can provide value to customers digitally will be more in demand and downloaded by customers.
Not only that, but after the digitization process runs, you will find more and more customers will return. Interesting right?
4. Build brand and recognition
Mobile applications for businesses can contribute greatly to brand awareness. Talking about brands or brands, mobile applications are like blank boards that can be anything you want.
In this case, creating applications that have features that customers can love should be a top priority. Mobile applications must also be well-designed and well-branded.
As for business recognition, mobile applications that can engage customers more often encourage customers to buy products or services offered by the company than regular mobile applications. Now it depends on how you can design a mobile application that is ideal for your business.
5. Increase customer engagement
Do you think customers prefer to communicate via text or phone? If your answer is text then it's time to think about ways to make it easier for customers to connect with your business.
Mobile applications with help desk features will have a significant impact in terms of communicating with customers and will ultimately increase customer engagement with the company. Nothing wrong with trying right?
6. Stand out in the competition
These days mobile applications at the small business level are still rare, and this is where you can go a step further compared to other business competitors by using mobile applications to improve your business.
Also read: How to Easily Create Mobile Applications
Being the first in your neighborhood to offer a mobile app to customers will amaze them with your modern thinking.
7. Cultivate customer loyalty
Try looking around. Countless roadside banners, billboards, running text, newspaper ads, flyers, coupons, websites, website banners, Facebook ads, and email marketing are milling about near customers.
Because of the number of advertisements received by customers, customer loyalty with a particular product slowly decreases and eventually disappears.
Therefore, it is very important to re-establish true and genuine connections with customers and make them loyal lovers of your products and/or services.
Take advantage of mobile applications to stay close to customers. After knowing how great the benefits of mobile business applications are, how could you still hesitate to make one right away?
In the digital era like now, making it easy for customers to connect with your business through a mobile application is a must and can't be delayed any longer. So, when do you want to have your own mobile application?
It's not easy to design your own mobile application, especially if you don't have the skills. However, this obstacle should not be allowed to drag on, which will ultimately affect the progress of your business.