This article is only for newbies who are completely new to Blogging and don't know how to start a create a free blog and start blogging.There are dozens of platforms available for creating a blog. Therefore, first you have to decide which platform you want to use, whether it WordPress, Blogger, Tumblr, Weebly etc.
In my opinion, the most popular platform, easy, and is well suited for beginners is the blogger. So This guide will show you, how to Create And Start A Blog For free Less than 1 Minute and start posting on your blog instantly without much knowledge about blogging.
Read More:
Steps To Create a blog on Blogger ( Blogspot )
1. First, go to the site blogger.com, Then click CREATE YOUR BLOG to create a new blog.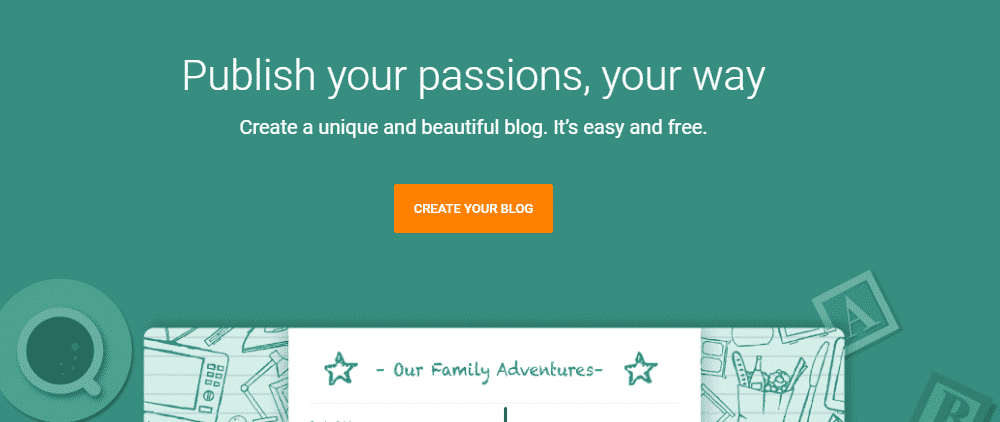 2. next login with your Gmail account if you don't have Gmail account the see this how to create an email in Gmail. After that, select Next.
3.  First, as a new user, you have to setup your profile. You can use your regular Google+ profile or Blogger profile. In this tutorial, I recommend using Google+ profile only. Therefore, select Create a Google+ profile. So click Continue to Blogger
4. To create a new blog, select the CREATE NEW BLOG button. More details, you can see the picture below.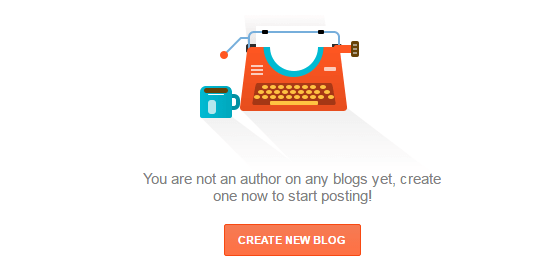 5. You will see a view like the following. Please fill in according to the number hint below: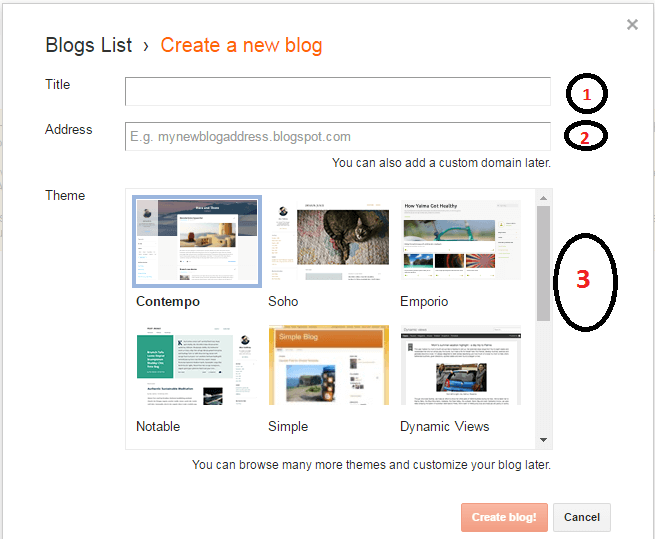 Number 1: Fill in the title of your new blog, eg Latest Technology Blog.
Number 2: choose a unique URL or domain name to your blog
Number 3: Choose a template you like for your new blog.
After that, select Create blog!
6. Next, open your blog that you have created and click on New post and start posting articles of your interest.
Must read before post: How To Write A Good Blog Post Simple 18 Tips

Done, this is a very simple and easy tutorial, on how to start a free blog with blogger. On blogger, you will get a free subdomain like doamin.blogspot.com but you add your own custom domain like domain.com, domain.net etc.By This free blog, you can make money from online.