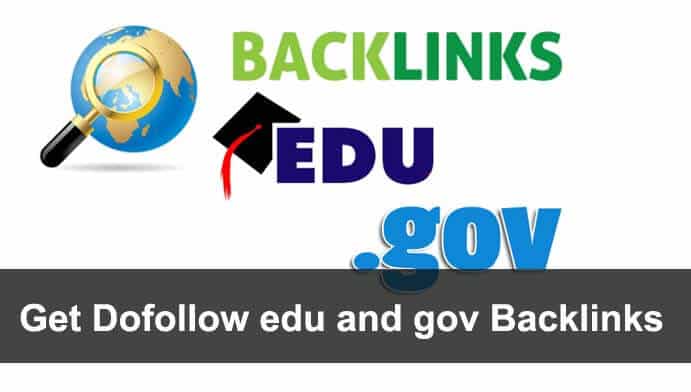 Not a few who argue that the backlinks from sites that have domain extensions, .edu, .gov are a backlink that can boost the ranking of a website to the first page of search engines with a small amount, however, the effect Feels fast.So in this article, I am going to share how to get do follow Edu and gov backlinks for a blog/site.
The backlinks of these extensions have a meaningful effect on reaching the first page of the search engine because the extensions are legalised on the search engine.
To find backlink.edu and .gov we will use the SEO footprint.
---
You May Like: How To Get Wikipedia Backlink Working Method
---
How to Get Edu and gov Backlinks?
A collection of SEO footprint for EDU backlinks and GOV.
Site: .edu "blog comments powered by disqus"
Site: .edu "comments powered by Disqus"
Site: .edu "Please enable JavaScript to view the comments powered by Disqus"
Site: .gov "blog comments powered by disqus" "
Site: .gov "comments powered by Disqus"
Site: .gov "Please enable JavaScript to view the comments powered by Disqus"
Site: .edu "Get your free guestbook service !!"
Site: .edu inurl: guestbook.htm "Powered by Bravenet"
The steps are simple, we just need to copy – paste the above SEO footprint on Google, then, look for sites that have high PA and DA, then, start commenting. Here are the details.
You May Like: How To Get Free High PR DoFollow Backlinks Latest
First, go to Google.com. Copy and paste one of the above footprints on Google. You may add your website niche to the end of the footprint by adding quotes. For example, in this example, we will look for sites that have niche health.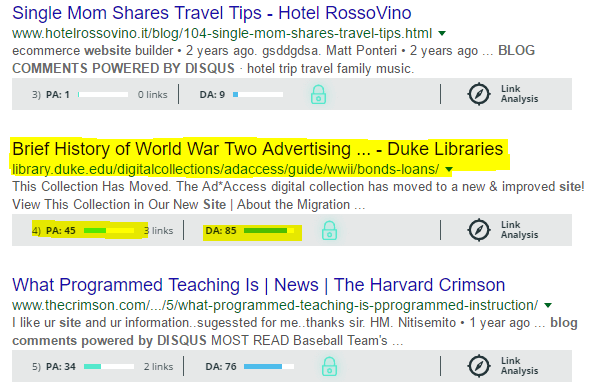 Second, look for sites with DA and PA> 20 from Google search results. To find out DA and PA we can use the add-ons SeoMOZ on Google Chrome. Then, select the sites you want to comment on.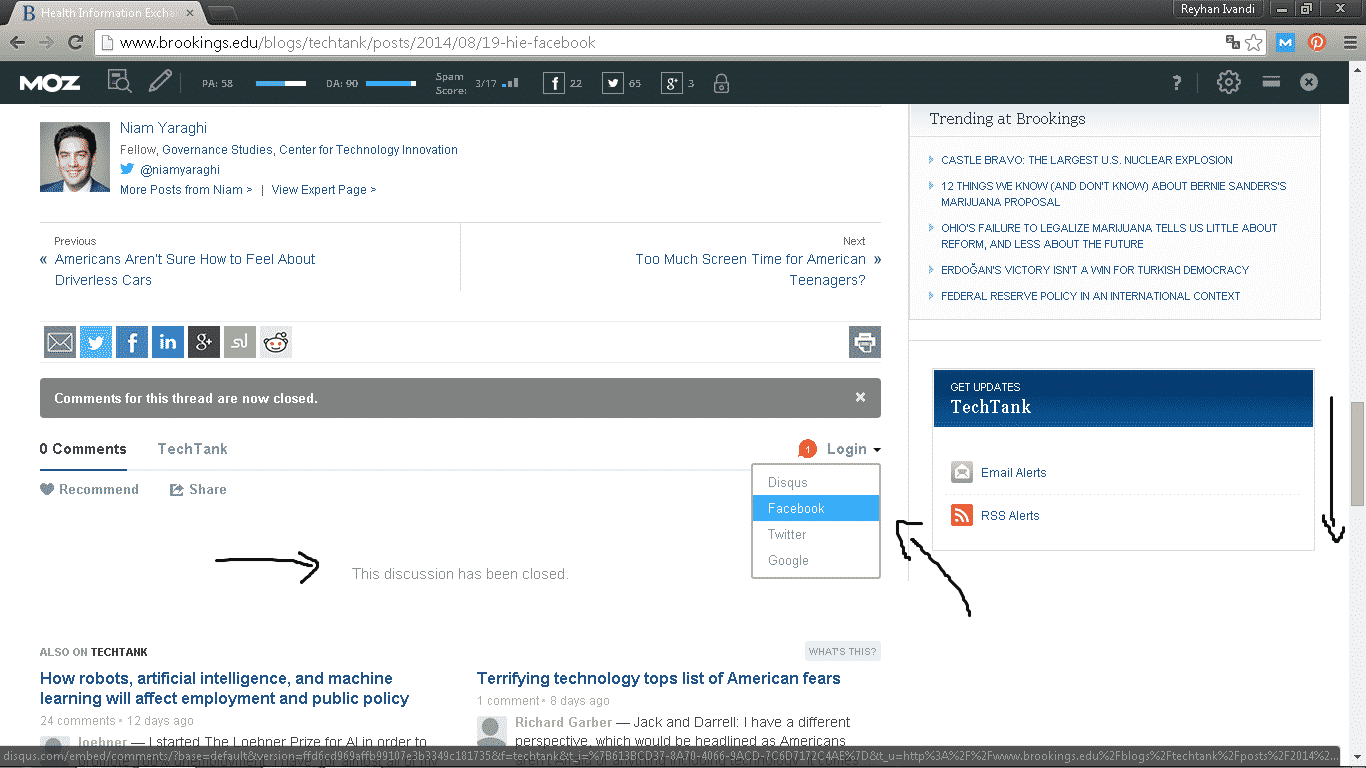 Thirdly, from some sites, you open, scroll down, and if you find a notice that says "this discussion has been closed", we can not comment on this site.
Look for other sites that do not read the notice, then, comment. Do not forget to sign up to become a disqus member before you start commenting on the EDU site.
Fourth, after registering. Start putting your comments on the boxes that are already available. Then, paste your backlinks under the comment, either by using Anchor Text or URL only. Do not forget after a written comment to hit "post as …….".
To get a backlink. GOV, just the same way. You just need to redirect site: .edu to site: .gov. Then follow the steps from the first one again.
Google Dorks to find Edu And Gov Sites:
site:.edu groups weblog
site:.edu Mac OS X Server
site:.edu groups Mac OS X Server
site:.edu blog Mac OS X Server
site:.edu wiki Mac OS X Server
site:.edu inurl:"wp-signup.php"
site:.edu inurl:CreateUser.aspx
site:.edu inurl:register.aspx
site:.edu /index.php?a=register
site:.edu /index.php?board
site:.edu /index.php?t=
site:.edu /index.php?t=thread
site:.edu /misc.php?action=
site:.edu /phorum/
site:.edu /phpbb/
site:.gov /quicksilver/
site:.gov /registermember
site:.gov /seoboard/
site:.gov /sutra
site:.gov /unb/
site:.gov /usebb/
site:.gov /user/profile/
site:.gov /viscacha/
site:.gov /viscacha/register.php
site:.gov a product of lussumo
site:.gov act=login&func=register
site:.gov act=post&forum=19
site:.gov act=reg
site:.gov act=sf
site:.gov act=st
This is simple way to get edu and gov backlinks. If you like please with your friends. Thanks.