Watch Blocked YouTube Videos – YouTube as the most popular video site presents a variety of videos from all over the world, which we can freely watch and see.
But, a number of uploaders and YouTube users upload their videos to watch in certain countries, which means that YouTube videos are blocked in other countries, which raises this message: The uploader has not made this video available in your country.
This makes us video lovers unable to see and watch these YouTube videos.
Other uploaders limit the age of the audience, which means that the YouTube video is also blocked for viewers who are not logged in or detected underage. Though the YouTube video is not an adult video (18+), but only sex education.
This also makes us who don't want to bother creating a Google account for YouTube, can't watch and enjoy these YouTube videos directly.
It really sucks. But, don't worry. Because there are ways to view and Viewing blocked YouTube videos. You can do it on all devices: PC / laptop, or Android / iPhone / iPad smartphone.
Read More:
1. Watch Blocked YouTube Videos with a VPN Application
A VPN that basically functions to encrypt connected Wi-Fi networks, is also able to make our device more secure from being hacking.
We can use this to watch YouTube videos that are blocked in our country. you see some free and easy to download Windows/MacOs VPN and also here some other great Free VPN for Android/iOS smartphone.
⇒For PC/Laptop
One free VPN application is Hotspot Shield. You can download it as a browser extension on Google Chrome, Mozilla Firefox, and Opera. Or use the desktop application.

To install Hotspot Shield, just click on the link and install it by click Add to Chrome
Active and enjoy watching any blocked videos on youtube.
⇒ For Android or iPhone
For Android or iPhone smartphones, you can download Hotspot Shield from Google Play or iTunes.
Download and install Hotspot Shield first.
After that, activate and turn on the Wi-Fi network.
Finally, activate Hotspot Shield. Then you will be able to watch YouTube videos that are blocked for certain countries.
Besides Hotspot Shield, you can also use Turbo VPN or Hola VPN on an Android smartphone.
Using VPN is not only able to open blocked YouTube videos, but also open blocked sites.
 2. View and Watch Age-Restricted Videos on YouTube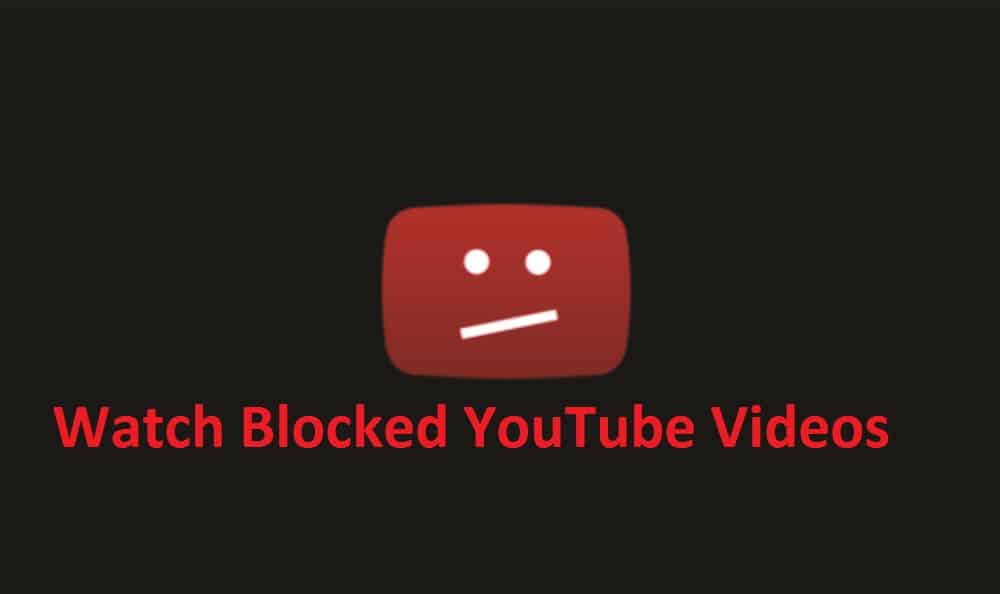 Sometimes there are videos that are restricted in age, which are blocked by audiences who are underage. If the video is not about pornography, or adult content (18+), then you can watch it in a simple way.
The trick is to change the video URL:
https://www.youtube.com/watch?v=txGm6zhiBA
Change watch to watch_popup. Like this:
https://www.youtube.com/watch_popup?v=txGm6zhiBA
So, you can easily watch the blocked videos on YouTube, without having to sign in or log in with a Google / YouTube account.