Hello there, Here I am going to tell you about Top 5 high paying Youtube Networks with their review, ranking, CPM, support, requirements, benefits and overall experience of each of the networks. A Youtube network is an organization that works with video platforms such as YouTube. They will monetize your videos with ads to generate revenue.
By the Youtube networks, you can make lots of money if you have a good youtube channel. But The problem is that getting money on YouTube is not as easy as you think, there are even some conditions that must be met before creators or YouTubers can monetize, that is, they have to collect 4,000 hours of watching time and have 1,000 subscribers in the past 12 months. Youtuber beginner.
That's why many creators cannot monetize their own YouTube channels.
Actually, Youtube networks for those people who don't have an Adsense account or have a small youtube channel. So here you can see The highest paying youtube networks.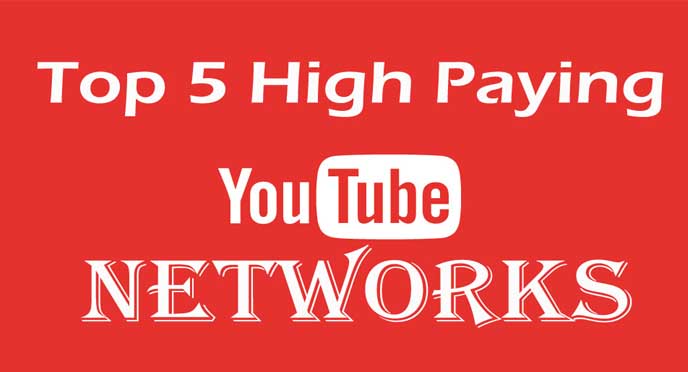 Top 5 High Paying Youtube Networks
1. Vidgum
Vidgum is the newest YouTube partner network with revolutionary cooperation terms for bloggers: 100/0. It means that all basic functions are provided for free. Creators can connect the necessary additional functions as needed on a pay as you go basis. For example, audio localization, content ID, subtitling with translation, design, channel audit, personal manager, and so on.
Revenue Share: 0% for basic functions, pay as you go for adds
Payment Options & Thresholds: More than 10 payment methods. Bloggers can get money in a few days after posting a video via PayPal, Payoneer, Wire Transfer, Bitcoin, QIWI Wallet, bank card, etc.
Requirements: Enabled monetization, original videos, no copyright infringement
Channel Types: All
Facilities: Express payments, Content ID, Epidemic Sound, Subtitling and translation, Audio Localization, Channel audit, Optimization, Design, Personal Manager, etc.
Link to Apply: Vidgum
2. FullScreen
Fullscreen is the most trusted Paying Youtube network. This company was Founded 2011by George Strompolos. Fullscreen is the largest networks out there having a lot of million subscriber channels inside their network. They have total of 50270 members. The Fullscreen network generates more than 7 billion monthly video views.
CPM Grade  A
Revenue Share 60%, 70% & 80%.
Payment Option: PayPal
Fullscreenmedia requirements
2 years contract
80-20 revenue sharing
Suitable for all types of channels
Minimum payment of US $50 via PayPal
Original content does not infringe copyright and other violations
Advanced tools and advanced features are available
⇒ Official website: Fullscreen
I have only Fullscreen Payment Proof so you can check here.
Payment Proof FullScreen: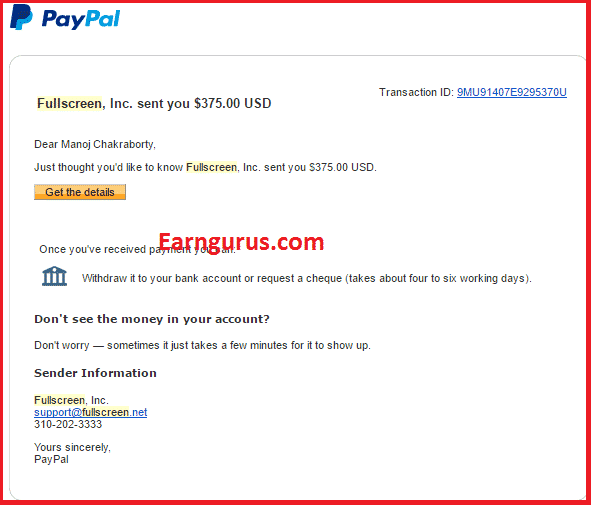 3. BroadbandTV Network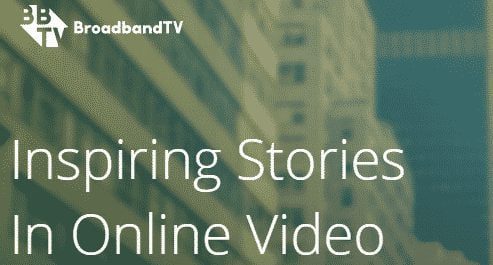 BroadbandTV Network is also known as BBTV.  The Network is currently the fastest growing Youtube Network in worldwide. BBTV was founded by CEO Shahrzad Rafati in 2005. They have total 124,904 members in their networks.
Revenue Share: 70%
CPM Grade: B
Payment Option: PayPal
⇒ Official website: BBTV
4. AdRev

⇒ Official website: AdRev.com
AdRev is one of the most popular Adsense alternatives that are widely used to monetize YouTube videos. The conditions only need to make some music content on your Youtube channel, then publish the video to the public. That way you will be paid but also depends on the size of the number of viewers. The bigger the viewer, the more income you will get.
AdRev Requirements
Requires 500 visits per day
There is no contract
70-30 revenue sharing
Suitable for all channels
Disbursement of income of at least US $ 10 via PayPal
5. Curse Network
Curse network is a stable network, with quite a high paying contract if you're eligible for it. It is a gaming network. The network was founded by Hubert Thieblot in 2006. They have 5799 members and more than 1.5 billion monthly video views.
⇒ Official website: Curse Network
Revenue Share: 90%
CPM Grade: A
Payment Option: PayPal
6. Freedom
Freedom is the largest network based on YouTube currently for having a lot of smaller channels inside and fa ew really big ones. They have 87,004 members in their networks and 1.8 billion monthly videos views.
⇒ Official website: Freedom
Revenue Share: 60%, 70%
Requirements: 300 Subscribers or 9000 monthly views
CPM Grade: B
Channel Types: Everything
Payment Options: PayPal
Some Other Youtube Adsense Alternatives:
Before applying for a partnership with any network
A youtube channel with good amount of videos minimum 10
No copyright at all, this applies for both sound and video
at least 2 weeks old
Have a stable amount of Subscribers, even if it's only 100.