It is obvious to say that memes have become a trend over the internet these days. Memes can be made in various ways, including simple pictures with a little editing to magnify photoshopped images. These memes elaborate on exact expressions you want to reflect. 
When you are not sure about your computer skills, it is better not to create your meme because it will frighten you. To help you get started with creating memes, we have organized an easy instruction guide. This guide will enable you to create the make a Hilarious Meme to share with your friends and family.  
What Is A Meme?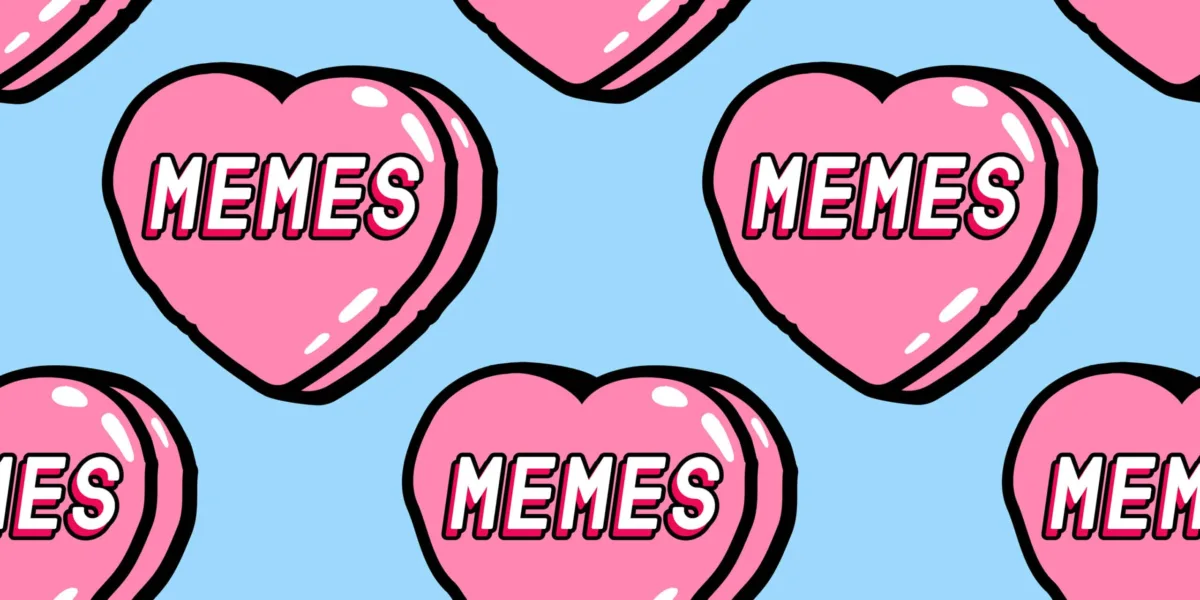 Before you start to create memes of your choice, you must understand what exactly a meme is. Many people find it difficult to pronounce "meme" in a perfect way. A meme is pronounced as "meem," rather than "meme" or "mem-ay." 
A meme is a simple concept, expression, behaviour, or thought that spreads via the internet. Memes are generally created as a form of visual presentation, such as a picture or a video. In contrast to these, memes also take the look of links, hashtags, simple words or phrases, or even a complete website. A meme is a concept that must contain funny, engaging, and popular content. These factors of meme facilitate the popularity of your creative imagination. 
Memes are known to create massive fodder for your social media accounts like Facebook, Instagram, Twitter, and Pinterest because social media sharing is mainly affected by visual content. Memes tend to attract many likes, repines, comments, and shares to enhance your social networking presence. Memes also help get massive traffic and inbound links to your website and encourage the formation of content. 
Memes are an easy-to-create type of content that enables users to create their imagination in no time. They are highly beneficial for inbound marketers, who have content creation as a daily task.
Read More: Top 10 Free Video Creation Tools for Social Networks
Steps To Make A Hilarious Meme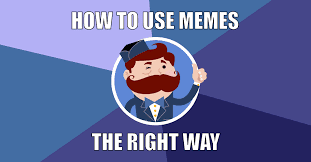 When you are ready to transform your imagination into a meme, the following steps can help you to create them. 
Step 1: Do Your Research
Know memes – Before starting to create a meme, you must have a keen eye on the latest memes that are already viral. These can inspire you to select the theme that is suitable to your imagination. For instance, you will come to know popular memes at that moment or realize if somebody's already using your idea. 
Keep a keen eye on trends – Memes related to news, pop culture, entertainment, and others can be the best source of inspiration. Social networking sites such as Facebook, Twitter, Instagram, and Reddit are handy for spotting trends. 
Choose a theme that can relate to – If the theme you opt for creating and selling memes is not in your imagination, you can never get the desired results. If you don't like sports, you can't sell sports-related memes. If you want to raise the thought of memes generation, choose a public figure that you can follow. In contrast to this, you can use personal experience in your memes to relate to the subject. 
Select a medium – After deciding on memes' subject, you are required to choose any medium to express your thoughts. Photos are a comfortable medium, but if you are funny enough to capture crazy moments on camera, you can opt to record a video. 
Step 2: Compose Your Content
Grab your material – This is the point where you need to decide if you are using your stuff or recycling stuff that is already present over the internet. If you create a photo meme and take existing content, collect the appropriate screens from the videos you want to use. 
Create it short and straightforward – Take into consideration that internet users' attention time is short and tricky. Hence it would help if you spelt an immediate impression to hold back the user. Use a language that is simple and easy to understand. 
Create the right expression to convey – Try to create visuals that perfectly express your ideas. 
Step 3: Search For Necessary Tools
When you are creating a photo meme, you can get help from meme creator sites. One of these generators is Video Creek that provides meme-making services to enhance your creation. You can also install photo apps directly on your phone that offers you to add text to your selected images. 
Step 4: Create it
The moment you find your photo, no matter where you took it or got it online, be ready to upload it.  
Additional Tips To Make Successful Memes
In this section, you will get a few additional tips to build the meme that attracts all the shares and likes.
If you wish your meme to go viral, then publish it on places having maximum viewers. Tumblr and Reddit are famous for displaying memes. 

Short, funny, and related content is prominent to get massive traffic. 

Unlike squinting, use easily understandable and large text that increases readability. 

Keep a watchful eye on trends on various meme displaying sites. 

When purposefully creating a meme for your business, ensure to relate the content with your brand. 
Conclusion
According to trends, to transform your imagination into a form of content that expresses your thoughts correctly, memes are the best way. Memes are created either out of passion or to generate traffic to your social media accounts or websites. While creating memes, you can use your personal experience or already existing content in your way. To enhance your creation, you can use good meme generator websites like those provide the best features to create a perfect meme.