If there is one streaming app that you need to download and install on your smartphone, then it has got to be none other than Playbox apk. In this article, we are going to focus on everything that there is to discuss PlayBox HD Android. So, let us start.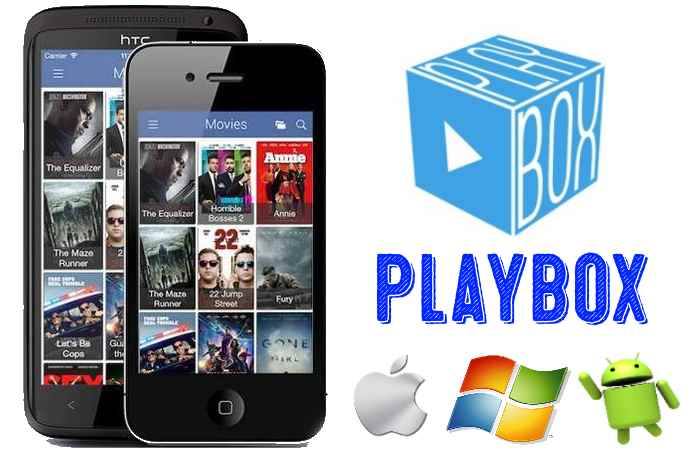 PlayBox HD Android: What it basically does?
Playbox is an entertainment app that helps users to stream amazing films and TV series without having to pay for it. Although it has been specifically designed for Android, you can still get PlayBox HD for PC, PlayBox HD for iOS and PlayBox HD for BlackBerry. This app provides you the paramount experience of streaming video content.
You May Also Like: 8 tips that make Android smartphones faster
PlayBox Features: What does it provide?
The worthiness of an app can be judged from its features. So, it is a wise idea to do the same by going through some of the best features of PlayBox.
Probably the feature that makes it an obvious choice is that it comes free of cost. As a result, you do not have to pay for any kind of registration or subscription.
This app can work well even when the internet connection is not at its optimum level. It totally cuts out the problem of buffering.
Its user-friendly interface helps to manage through its massive content.
PlayBox APK supports Apple TV, Chrome Cast, and WiFi Sharing.
The content of this video-streaming app is updated on a regular basis by the creators so that you can enjoy the latest collection of movies and TV series.
It also offers you the opportunity to download a video, to pause it or to save it for later viewing.
PlayBox HD Android: How to download it?
Downloading and installing a new app can be quite tricky, but not anymore, as we have provided you with the easiest step-by-step procedure of downloading the app for your Android devices. All it requires from you is following the steps mentioned below. This procedure applies to any Android-enabled device, whether it is a smartphone or a tablet.
Step 1: Go to 'Settings' app on the device in which you are planning to download the app.
Step 2:  Go to 'Security' and look for the 'Unknown Sources' option. Check it to enable it. What is does is that it allows your Android-enabled device to install apps from various unknown third party sources by granting them the necessary permissions.
Step 3: Download the PlayBox apk latest version on your smartphone or tablet.
Step 4: Once the app gets fully downloaded, it would appear on the homepage of your smartphone or tablet. Open the page and start installing the app on your device.
After the app gets successfully installed, there is nothing you have to do apart from enjoying its content. Search for whatever movie or TV series you desire and watch them in HD without having to worry about paying for them. So, let the fun begin with PlayBox HD.
Wrap Up
We hope we have provided you a clear idea of everything related to PlayBox HD Android. Do not shy away from commenting if there is any query regarding the same.