The Staff Selection Commission (SSC) conducts Combined Higher Secondary Level examination each year commonly known as the SSC CHSL exam. The exam is conducted for recruiting eligible candidates for various posts in different departments, ministries and offices under the Government of India.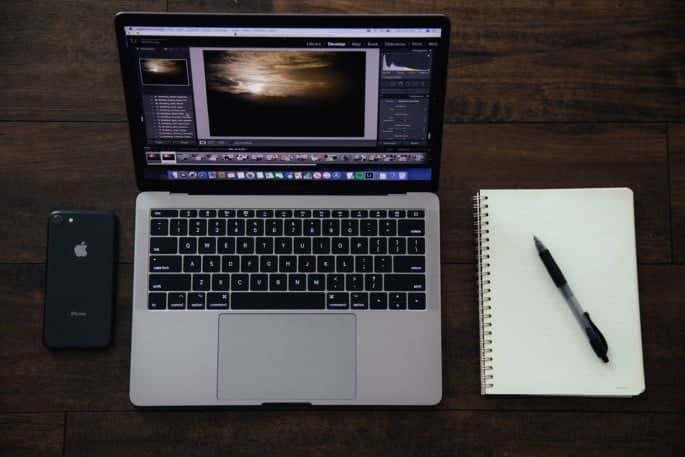 Lakhs of aspirants prepare and appear for the SSC CHSL exam. They struggle at multiple stages of exam preparation when they have to decide which resources are best for their SSC CHSL preparation. This includes the books and study material they should refer to, the online exam preparation course they must enrol themselves in and the best online test series they must go for to boost their exam preparation.
Finding the best education app has become a difficult task these days as multiple online learning platforms that focus on competitive exam preparation have started offering free and paid test series packages for students to practice.
On that note, below are some pros. and cons. of the test series offered by some of the best e-learning platforms in India.
Grade up
Pros.
The user interface is very basic and fairly equivalent to that of the SSC CHSL exam.
These test series include detailed solutions and performance analysis so that students can review their performance and errors.
The SSC CHSL test series offered by Gradeup is updated in accordance with the latest SSC CHSL exam pattern and syllabus.
It allows you to compete with other student users across India and gives you an idea of where you stand through All India Rankings and Scorecards.
The grade up test series is updated regularly with new curated questions by experienced educators.
Cons.
The majority of questions posed in the test series are of easy and moderate levels. This doesn't serve the requirements of Tier-II level preparation, as most of the questions posed in the Tier-II exam belong to the advanced level.
TestBook
Pros.
The Testbook offers one of the largest collections of free and paid test series for the students preparing for the SSC CHSL exam. This gives students more than enough questions of different types to practice and they don't need to solve repetitive questions over and over again.
With features like 'save tests or questions', Testbook allows students to reattempt and revise important questions and tests later.
Testbook offers video lessons on short tricks and strategy tips to assist you in building speed and precision.
Testbook SSC CHSL test series also includes a thorough performance report that lets students get knowledge of strengths and weaknesses. At the same time, it allows them to compare their performance and rank with that of others.
Live discussion is another major feature through which students can resolve their doubts in real-time and can rectify their strategy of attempting the tests as per the mentor's advice.
Cons.
The testbook SSC CHSL test series comprises less advanced level questions, which is both a Pro and a Con. This acts as a benefit for beginners and will help boost their confidence but at the same time, it is a disadvantage for the students who are preparing for the Tier-II exam to find and practice advanced level questions.
SSCtube
Pro.
A standout amongst others SSCtube SSC CHSL test series is for students who are preparing SSC CHSL Tier-II exam, as the questions asked in these test series are of difficult level.
This test series comprises detailed error-free answers and performance results.
It offers students 24/7 access to the test series and other educational resources on its android application.
It gives students a validity of one year on paid test series, which implies a student can practice and reattempt the questions and tests for one whole year.
All tests are loaded with unique and non-repetitive questions.
Cons.
Despite the fact that it takes into account the needs of aspirants preparing for the Tier-II exam, the advanced level questions in the SSC tube test series make it an inapt choice for beginners.
The one-year validity period is another drawback as after the expiry of the validity period of a test series the students can't reattempt the tests and questions in it again.
Adda 247
Pros.
Some of the SSC test series offered by Adda 247 are bilingual i.e., in both Hindi and English medium.
The full-length mock tests present inside are as per the latest SSC CHSL exam pattern.
The test series package also contains section-wise and topic-wise tests and previous years' SSC CHSL test papers.
Students get detailed solutions on all tests along with overall and sectional performance reports, All India Ranking and more.
Adda 247 gives students multiple offers and options to choose from. Each test series contains hundreds of tests loaded with concept-based questions and the level of questions matches with those asked in the SSC CHSL exam.
Students preparing for the SSC CHSL exam can either go for an SSC CHSL test series or a complete SSC package which includes tests for SSC CGL, SSC CHSL, SSC CPO and others.
Cons.
The Adda 247 offers only paid test series for the SSC CHSL exam, however, after looking at the number of things offered in each package, the price seems reasonable.
The test series packages come with a validity period. If students want to reattempt the tests again he/she has to repurchase them.
These tests series are not beginners as the questions asked are of good level and conceptual based.