I would like to start with the fact that in 2021 everything can be sold on Instagram: clothes, cosmetics, plastic windows, building materials. This can be done, but you need specifics. 
So let's look at niches and ideas for products/services that sell well on Instagram.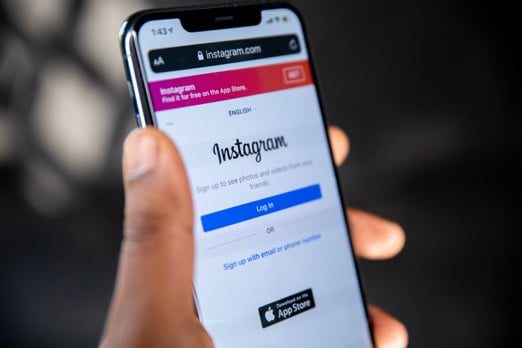 What to sell On Instagram
Services – You can sell the services of a social media marketing specialist: setting up advertising, maintaining and promoting accounts; services of a manicurist; photographers Service.
Courses and training materials. Sell ​​your knowledge: If you are a good photographer, then sell courses on quality photography and photo editing. It also includes books and training manuals – they also sell well on Instagram.
Handmade. This includes handicrafts: toys, soap, jewellery and stuff like that.
Art. Paintings, portraits, music – all this is in demand among Instagram users.
Clothes and footwear. Probably the most popular products on Instagram. Sell ​​stylish dresses, branded sneakers, hoodies.
Consulting. Another way to monetize your expertise. Sell ​​consultations: for example, the cost of one hour can start from 5,000 rubles.
Franchise. You can sell a franchise of your business – open representative offices of your company in other cities. Also, you can open a franchise business and start promoting it through Instagram.
This is just the tip of the iceberg. You can write a whole book with an overview of all niches and ideas for selling, and making money on Instagram. But the topic of our material today is a little about something else.
How to sell on Instagram:
Let's move on to the main part of the article – let's talk about how to sell on Instagram. We have collected 16 practical tips – use them to start making money from scratch selling goods/services.
Choose a niche
It's trite, but first, you need to choose a niche. If you have a business, then that's good – move on to the next tip. If there is no business, then perhaps you will find something interesting in the previous section of the article.
Also, here are some tips for choosing a niche:
Choose a field that interests you: for example, if you like internet marketing, then try yourself in the field of SMM. If you choose a niche that does not arouse your interest, then in 2-3 months you will quit your business.

Analyze trends. See what's hot on the commodity market right now. Remember the days of talking hamsters and spinners? There are always viral products that sell well. 
After you choose a niche, create an Instagram account.