Do you know we can create WhatsApp account without phone number or Sim? This article will learn you how to chat with your friends on WhatsApp without using any phone number on your PC, Mobile, iPhone. It is a perfect and testing method working 100%.
WhatsApp is an instant messaging app application that is currently very popular and Must-have app. Not only lightweight applications, but this application also provides a variety of interesting features in it.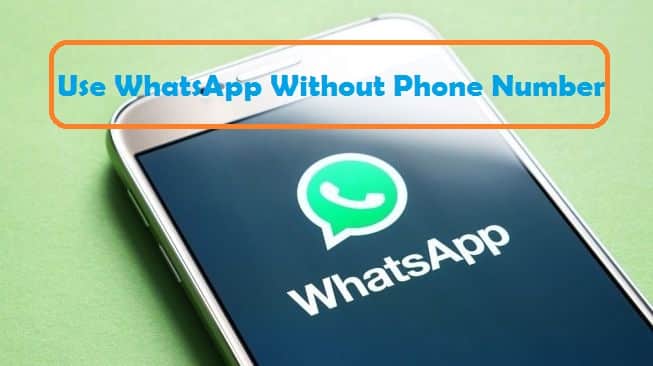 We know we can't use WhatsApp without phone number verification. However, it seems there are still people who feel unsafe using WhatsApp, using their own number. And not a few people who want to use WhatsApp to just chat without his/her number or want to hide from others. And if you are one of them, then this is a perfect post to know How to Use WhatsApp Without Number.
Create a WhatsApp Account without phone number
We have tested different methods and we found some best working method to use WhatsApp without phone number or verify. You can try all of them.
Before we start you will need to follow these prerequisites to work this method properly
Download WhatsApp and install on your Phone or PC  or Tablet
If You have already installed WhatsApp then delete your current phone number or completely delete WhatsApp from your device.
If Old WhatsApp deleted then install again newly.
Using the hushed App
There are many methods already available on the internet. But Today here I am going to show you a real working method. After a long search, I found an app that gives a free anonymous number. The number will 100% working without any cost. This app will give you Free Fake Number For verification
Read More: If these app is not working you can try some other apps also Get Free Phone Number For Facebook/Whatsapp Verification
Let's see How the trick works
1. Remove or Reinstall WhatsApp
First, Before we start, you should remove or reinstall WhatsApp again. Or If you have dual WhatsApp features on your smartphone then you can use it.
2. Install hushed App
now installed Hushed. Here is the link:
3. Get a fake number
After Install Hushed, Open the Hushed app and register on their
Now Tap on "GET NEW NUMBER" on the bottom left side.
now click on "Get a Free 3 Day Number" Just tap on there.
Now Ther app will ask you entering the first three numbers of the region Like 209, 501,213, etc. then press Search.
The Hushed app will give you a new number for you to use.
Select Claim to activate the number.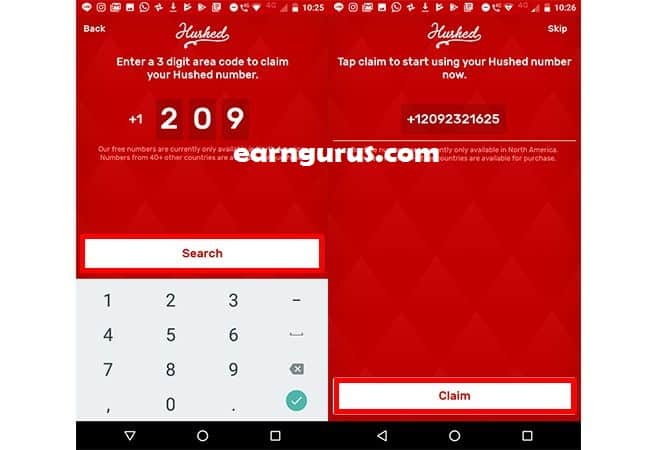 4. Create Whatsapp Account Without Phone Number
After getting your anonymous mobile number, continue by opening the WhatsApp app. Now register WhatsApp using the new number. Replace the country column with your new country number.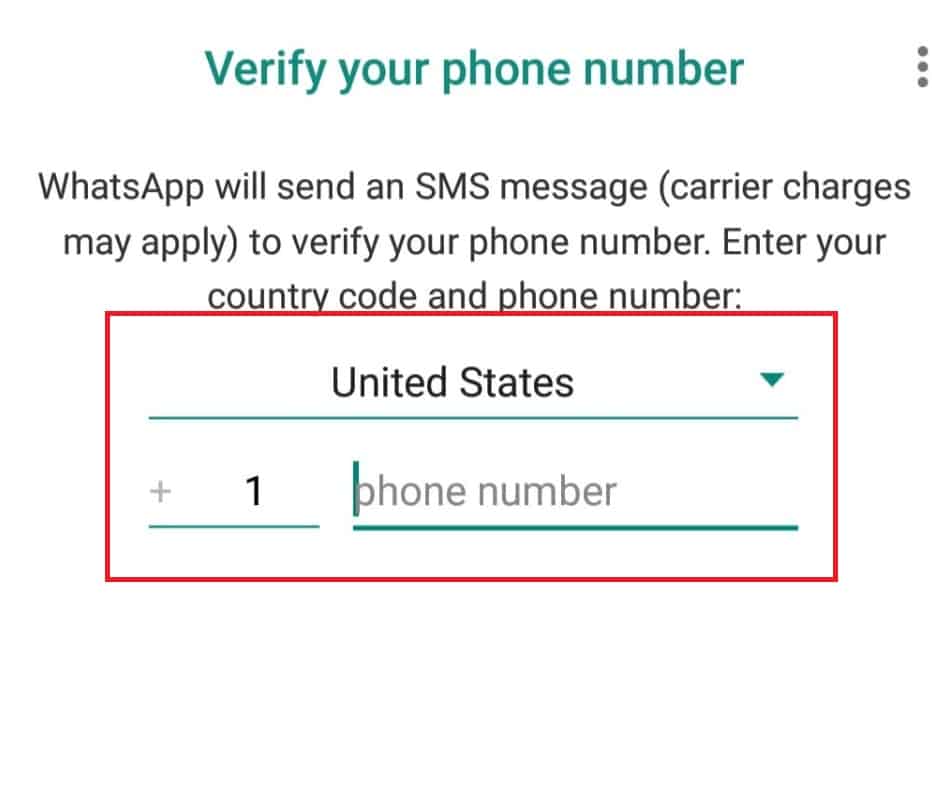 ⇒ Select your country of origin, then enter the foreign mobile number you got from the Hushed app. Select NEXT.
⇒ Enter your name and profile photo and add friends who are in the WhatsApp contact. You can now use WhatsApp with an overseas mobile number.
Note: If verification Number is not received on your phone, please use the call verification method.
Use Whatsapp with US Number
Here another App called Text Plus, Android, and iOS app, they provide free US phone number. Just follow steps to get Free Phone number.
Open The App and Click on the SignUp button for creating a new account
Then go to the Menu- Get a Free Phone Number – Type country code ex: 302
Select Number and use it to verify WhatsApp account
You must use Call verification method to work it properly
Done
Activate WhatsApp without phone or Code
Download and Install WhatsApp on your Mobile Phone or Your PC.
Now go to Free Phone number Services Like Receive SMS Online
Now select any number one of them
now open and use the phone number to verify code
Now The verification code will come on the site.
So just copy the code use it to verify WhatsApp.
now you are done enjoy!
The final word
That's it You have done. That's an easy way to Use WhatsApp Without a Number. Now you can show off to friends or become cooler when chatting via WhatsApp with overseas numbers. Good luck!