If history teaches us anything, it is that change is inevitable. Disaster may strike those who are unable to adjust fast. This is never more evident than in business. For instance, in the previous 20 years, digital technology has crushed the 35mm camera sector. Industry giants who were too slow to adapt were left behind. Several attempted but could not enter the market owing to rigid corporate procedures.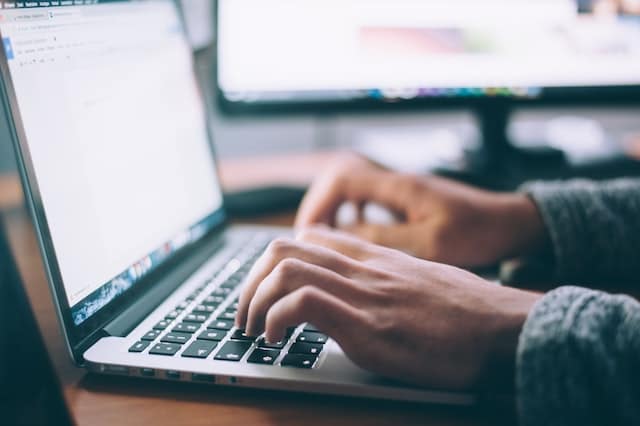 Disruptive technologies abound, and inflexible IT infrastructure is one of the most significant corporate concerns. Companies must be able to adapt swiftly in our digital age, and their IT infrastructure must move even quicker. Conventional information technology was not built for today's quickly evolving business. Businesses want simplicity, efficiency, and cost-effective solutions to attain the required flexibility, and they are finding it in hyperconverged systems.
What Exactly Is Hyperconverged Infrastructure?
An HCI (Hyperconverged Infrastructure) is an IT setup that combines cloud computing, storage, and networking into a single enterprise-ready platform to increase flexibility and reduce data center complications. HCI is mostly based on standard, prefabricated servers and includes a hypervisor for virtualized computing, software-defined storage, and networking.
Compared to traditional business storage infrastructure, hyperconverged systems are primarily designed for elasticity. It is simple to personalize hyper-converged infrastructure to make it scalable and manageable.
HCI's Key Strengths and Drivers
The rising requirement for IT infrastructure that is simple, adaptable, and agile to match the workload demand of the digital age is one of the major elements that make HCI a feasible choice for organizations globally.
For beginners, HCI eliminates the barriers and silos that separate computing and storage activities and merges them into a single system. These speeds up the operational chores that help firms run. But that's only the start.
Whereas converged infrastructure combines hardware and software into a single, convenient system, HCI goes further by connecting all storage, computing, and networking resources.
In addition to being incredibly scalable, HCI administration of IT infrastructure has never been simpler since a single system now controls all storage, server, and networking gear. This results in unparalleled operational efficiency and eliminates specialized specialists' need to support particular operations.
Apart from that, the technology's simplicity of implementation is a crucial factor. Several HCI suppliers claim that the framework may be implemented in under an hour and customized in various ways to best suit the corporate use case.
Moreover, hyperconverged infrastructure is scaled in steps, allowing businesses to start small with single or double nodes and add nodes as they grow. In this manner, there is no major initial investment.
How Hyperconvergence Empowers IT Flexibility
Cloud infrastructure requires flexibility, scalability, and simplicity of administration. HCI may help organizations build their private clouds since it removes the need to assess several hardware solutions, install them, and deploy separate computing, storage, and components. The labor reductions allow IT personnel to devote more time to cloud application development and other mission-critical IT tasks.
Similarly, the quick scalability and compact architecture of HCI are gaining favor among public cloud providers, who are implementing HCI into their infrastructure and producing HCI-based solutions.
1. You can make changes more quickly if they are easier to manage.
An infrastructure solution must be controllable by practically everyone on the IT team, not just a few professionals, to be adaptable. Today's industry-leading hyperconverged systems enable IT generalists to handle all administration responsibilities effortlessly, allowing your experts to focus on innovation that will help your company expand.
The greatest demonstration of flexibility is the capacity to react before a disruption produces a crucial moment for your firm. You may apply predictive analytics on a hyperconverged system to improve performance and SLAs, decrease over-provisioning and costs, discover possible issues quicker, and participate in predictive capacity planning.
2. You can adapt to change quickly if you do things faster.
A well-designed IT infrastructure does not take weeks to adapt to change. A hyperconverged system may be set up in hours, and infrastructure updates can be implemented in minutes. Since it is extensively automated, hyperconverged promotes flexibility by enabling you to launch virtual machines and expand compute or storage capacity at cloud-like speed in just a few clicks. A flexible environment enables firmware and device-driver upgrades from anywhere, even your mobile device.
3. You may change more easily if you invest wisely.
An infrastructure solution with reduced start-up costs gives you the flexibility to start small and expand as your requirements change. A hyperconverged system includes everything (networking, storage, and computing), which decreases OpEx and increases flexibility. Today's top hyperconverged systems enable you to add nodes as required.
As with many other technologies today, you'll want to look for a hyperconverged solution that allows you to change quickly and easily and start small if necessary.
Considerations Before Choosing an HCI Solution
Like any new technology, HCI vendors are promoting this new modular turnkey approach to data centers as the savior that would transport IT to the promised land. Although the benefits of HCI are beneficial to many businesses, there are also significant downsides to consider.
Vendor Lock-in. Vendor lock-in is a worry for systems based on commodity hardware since it might lead to the danger of consolidating all hardware resources under one supplier. This might simplify support and maintenance, but there is an inherent danger in placing all of your eggs in one basket.
Lag Time in New Technologies. Due to extensive compatibility testing, which may take months after new CPUs and chipsets are introduced, HCI systems may only sometimes contain the most up-to-date component technology.
Cost. HCI suppliers often promise cost reductions. However, they are initially costly. Management should do a comprehensive cost analysis of each suggested solution to guarantee its efficiency. Long-term cost structures may save money, but upfront expenses are high.
Lack of Expertise – Because of the newness of the technology, IT experts and salespeople are tough to locate, making it challenging to find qualified professionals and salespeople.
Inflexible Scaling – Since HCI systems are preset, customization options are restricted. Additional storage must be bought, and some solutions only support VMware, making it difficult to find Hyper-V-compatible solutions.
Conclusion
If all of this flexibility seems like the right option for your expanding company, consider the finest hyperconverged solution with cost-effective and user-friendly services like sizing and deployment, cloud orchestrations, continuing encouragement, and management.
This highly adaptable cloud and composable system were created to enable easy automation, federated lifecycle management, and analytics insight. Consequently, a hyperconverged system allows you to deploy VMs at cloud speeds, simplify IT processes, and save money.