Creating a blog in 2023 is an exceptional way to express yourself and your interests. Not only can you share ideas with the global community, but blogging also presents unique opportunities for building a career as an influencer—by providing content that resonates with audiences and becoming recognized as an authority on the topics of your choice.
So if you're feeling overwhelmed and not sure where to begin, keep on reading. In this guide, we'll go over the main steps to setting up your blog, and we'll share insight into some valuable tools that will help you run your blog successfully.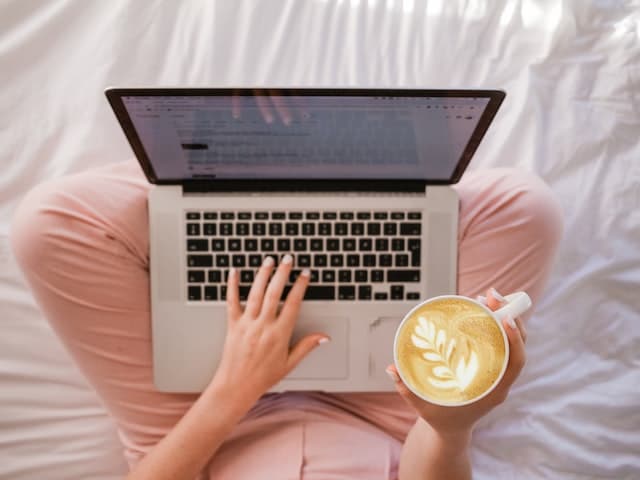 Come Up With a Niche
Coming up with a niche can be one of the most daunting tasks for new bloggers. The vast array of topics available can be overwhelming, and it is hard to know how to narrow down the pool of possibilities.
A great place to start is by writing down all of your interests and passions, then looking for potential intersection points between them. Additionally, consider who you are trying to connect with through your blog. This will help you ensure that your content resonates with your target audience. Additionally, keep up with trends and explore similar established blogs in order to gain inspiration, but make sure to keep yours fresh and unique.
With some time spent brainstorming, researching, and exploring, it's easy to find inspiration and develop a unique and specific blogging niche that reflects both you and your target audience.
Tools You Need for Blogging
For bloggers, having the right tools is essential for success. From a trusted plagiarism checker tool to an intuitive content management system, it's important to choose the appropriate tools for your blog. For instance, if you want to track visits and analyze user behavior, a reliable analytics tool such as Google Analytics can be a great starting point.
Plagiarism checkers will help you produce unique, compelling content for your readers. The last thing you want to do on your blog is copied someone else's work. Not only is it unethical, but search engines may also penalize you for it. Being unique might require more effort and creativity, but it's always better.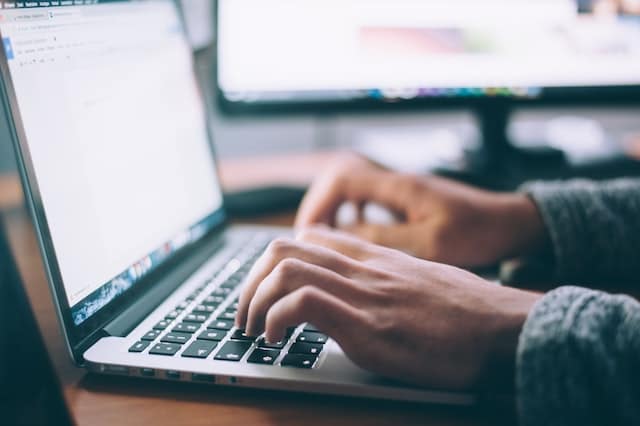 How to Write Your First Blog Post
Writing your first blog post can seem hard. But when you think of how blogging can increase your reach and visibility and boost your confidence, it is worth putting the effort into creating something that is both engaging and informative for readers.
The key to success is to create a plan before writing, jotting down ideas for topics that you want to write about, or researching which areas of interest you could cover. Once you have something to write about take some time to map out the structure and contents of your post and make sure it is tailored to your desired audience. This gives it purpose and makes the writing process easier as focus points are identified.
Dedicating time every day to refine content, get feedback from peers, and proofread—all these are important steps that help guide the final stages of your blog post. Most importantly, keep an open mind; don't be afraid of mistakes as they can lead you into opportunities or areas that may be different but refreshingly interesting.
Promote Your Blog and Get Traffic
Promoting your blog and driving traffic is a key part of blogging, and can be done in many ways. One of the most successful methods is to share your content on social media platforms, such as Facebook, Twitter, Instagram, or whichever network you feel best fits your target audience.
Another great tool for promotion is influencer marketing. Partnering with well-known people in your industry for a guest post or review can have huge potential to increase your audience. Additionally, consider SEO optimization as an invaluable strategy to increase organic search engine rankings and draw in new viewers.
Finally, don't underestimate the power of word-of-mouth. Encourage friends and family to spread the news about your blog. All these actions should help you establish a strong foundation for readership and engagement.
Bottom Line
If you're thinking about starting a blog in 2023, there are a few things you should keep in mind, like choosing the right niche and the right tone to reach your target audience. Using tools and plugins will help you write compelling content, but make sure you go over it by yourself once you're done writing, and most importantly, remember to have fun in the process.