Everyone in the world likes the name tips and tricks because tips and tricks can make life easier. Tips and tricks always appear or exist every day, because humans always try to find a way out.
And what must be understood is that the emergence of tips and tricks from year to year always varies depending on technological developments. In the past, when the Facebook application boomed, there were lots of tips and tricks that discussed Facebook.
As for now, the tips and tricks discussed are quite a lot, including Instagram, YouTube and Gmail. When talking about Gmail, this one email service is also interesting to discuss because it saves a lot of tips and tricks.
Read More: How To Create Gmail Account Without Phone Number Verification 2019
And in this discussion, we will review Gmail, the tips and tricks for multiplying Gmail addresses. This time tips and tricks rely on outside services or not from Google. And if you are interested in increasing your Gmail address, please follow the tutorial below.
The trick to Create Thousands of Email Addresses from One Gmail Account
Step:
1. Register first on Sayapro by clicking register.
2. If you have registered, please login.
3. Click the free tools located in the left bar.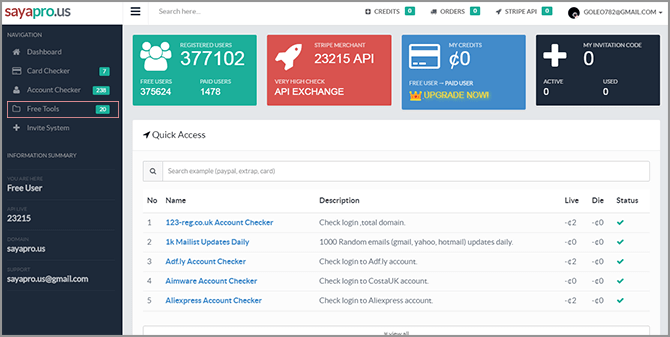 4. Scroll down and select Gmail dot trick.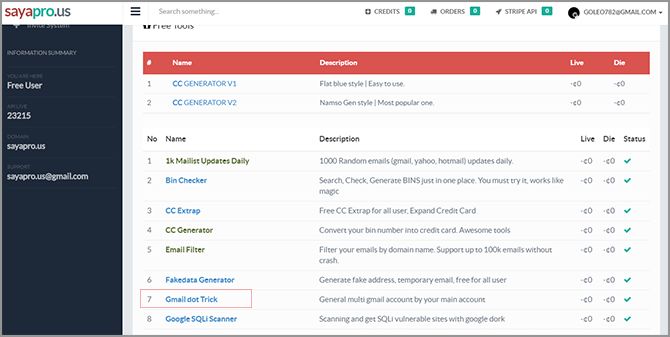 5. Enter the Gmail address you want to multiply, then click submit.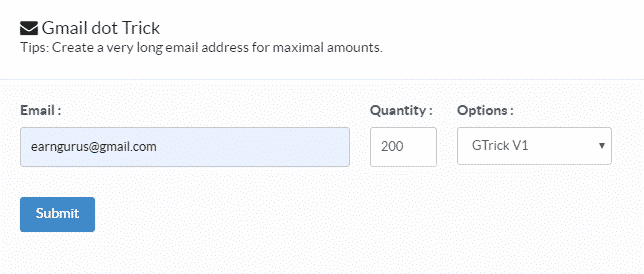 6. The following results: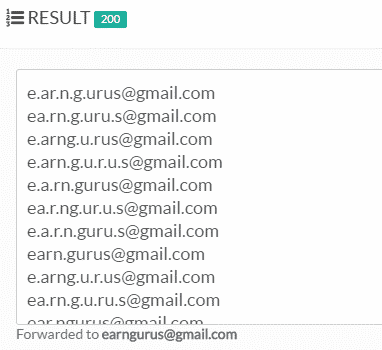 7. The process is complete.
All messages sent via the multiplied email address will go to [email protected] because the email is the main email.
So the tutorial on how to create thousands of e-mail addresses from one Gmail account. Maybe useful.