Have you VPS and want to make money from a VPS then it is a perfect article for you. I have some ideas to make money from a VPS. Before use a VPS you must know about this.
VPS is also known as a virtual private server that is somewhere hosted, you can control it with remote desktop or with SSH tools. You can know more about VPS here VPS.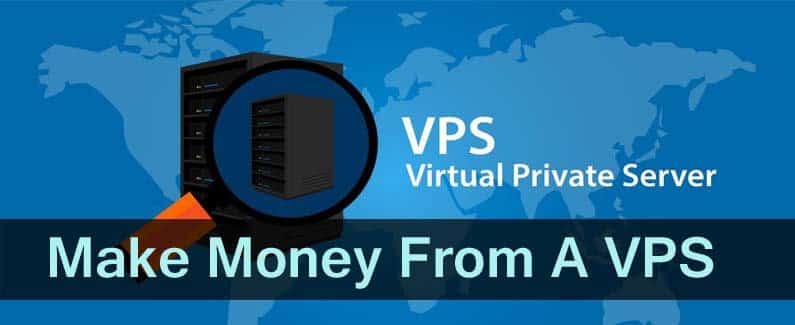 I have seen hell lot of people post about "How to earn from VPS" or "How to make a profit from VPS", But none of the methods are working good, so here I post all the methods to make some money from a VPS. Remember that you can not just make $10+ a day unless you have a lot of VPS or know the right methodology.
The first thing to do is to buy a VPS from a legit VPS provider. I extremely recommend to chose ProfitServer VPS. They are Cheap ($3.8: Windows), a 100% Reliable (No Downtime), Renewable (So Less Time Investment Monthly), No SCAM Probability, Bulk Availability, Fully Controllable (Control Panel), High Specifications (No Lag), Sufficient Bandwidth and totally fit for your use plus long term.
1. Web hosting or blog
Make a web host or WordPress blog and post some unique article like an offer, news, coupons. Next, put some good ads and run traffic exchange. you will 100% make some money.
---
You may Also Like: How To Create a Blog For Free On WordPress With Custom Domain
---
2. Selling Traffic
Make accounts in  HitLeap or OTOHits and run their traffic software on your VPS. you will earn some minutes, you can sell them as a web traffic.
3. PTP (Paid to Promote)
PTP is a traffic sending system. It is the most used method to earn money. You can earn by running traffic exchange on your VPS. I have some PTP sites – Skillerz PTP
4. Running FTP servers
You can create FTP servers and sell them to new companies.
5. Reselling
You can make some money by reselling VPS. Suppose you bought a VPS for $5 for 1 month, you can sell it for $6-10 and easily make back the money you invested.
6. Hosting Game servers
you can host game servers like counter strike ones and Minecraft *be aware Minecraft servers require a lot of RAM and sell them or make your own Game servers hosting company Linux is also recommended to use when hosting those game servers windows takes a lot of performances.