Free DNS server or Domain Name Servers help to speed up internet connection. when we need to set up a connection or fix an internet problem, say you can't connect, not responding server or dns_probe_finished_nxdomain  then We use free DNS instant.
Actually, when we are connected to the internet, automatic DNS will be set by default by an ISP (Internet Service Provider). Unfortunately, sometimes this default setting makes the internet connection slow so we have to change the DNS server to get a better internet experience. In this article, you will be given the fastest free DNS list.
What is DNS?
DNS is a Domain Name Server whose main function is to connect IP addresses with domain names. This way we can more easily visit a website thanks to a name that is human friendly and easy to remember. Imagine if we had to write 151.101.66.110 to open wikihow.com
Benefits of Free Public DNS Server
Here are some of the reasons why should consider using an alternate DNS server:
alternative DNS server can help to unlock region-blocked sites.
you can get better speeds.
Secure and can't steal your data
third-party DNS servers will also protect against security attacks
Sometimes the default DNS set up by the ISP is not the best choice. A slow DNS server can make lag, slow loading and if the server is down, we cannot access any website.
Switching to "free public DNS server" can be an alternative, many of them have proven to be faster and have 100% uptime, which means that there are very few errors (technical problems). Some can also provide protection by blocking web phishing access or being infected with malware.
Read More: How to fix DNS CAA issue on SSL Certificate (https)
List Of Best Free DNS Servers
The following is a list of 6 fastest DNS that can be used for free,
1. Cloudflare DNS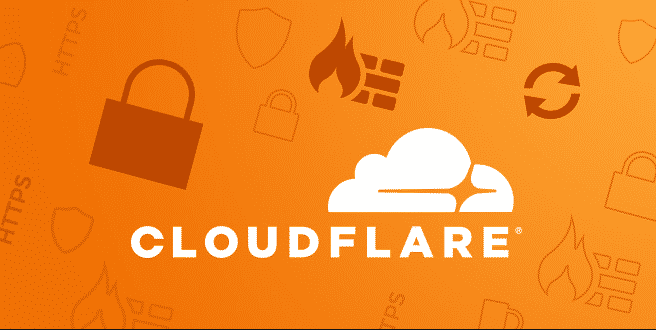 Bloggers and website developers must know Cloudflare as the top provider of "Content Delivery Network". And in April's Fool day 2018, Cloudflare launched "public DNS services".
In terms of Privacy, Cloudflare promises not to use your browsing data for ad serving. In addition, the server also does not store querying IP addresses. All existing logs will be deleted within 24 hours. The DNSPerf site also shows that Cloudflare is the fastest public DNS provider.
Pros:
Free to use
Never steal your browsing data
Faster than default DNS servers
Cons:
IP Addresses for DNS:
Primary 1.1.1.1
Secondary 1.0.0.1
2. Google Public DNS
Google Public DNS services may be one of the most popular and free public DNS servers in the world. The Google Public DNS launched in December 2009 has helped millions of internet users by providing a better internet experience. There is no doubt, I am sure that many have changed the default DNS settings to Google Public DNS.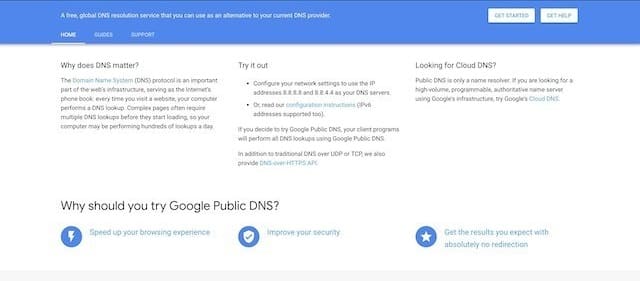 Benefits of Google DNS:
protects users from phishing attacks
too Secure and  protected
Increase your Internet speed test
Free to use
Cons:
Google may be stealing your search history
IP address:
Primary 8.8.8.8
Secondary 8.8.4.4
3. Comodo Secure DNS
Comodo company is known as one of the best providers of security products, so it is not surprising that they also offer free DNS servers that are safe and fast.
DNS from Comodo has a database containing a list of malicious malware as a security layer that can prevent users from visiting sites infected with malware.
Pros:
Free to use
speed optimize
Protect against phishing, malware sites, and more
Cons:
The IP address for DNS:
Primary 8.26.56.26
Secondary 8.20.247.20
4. OpenDNS
OpenDNS is one of the biggest public Free DNS Servers, established since 2005 and now joins Cisco. Free services provided have high speed, 100% uptime, can block phishing sites, parental settings and email support if there is a problem.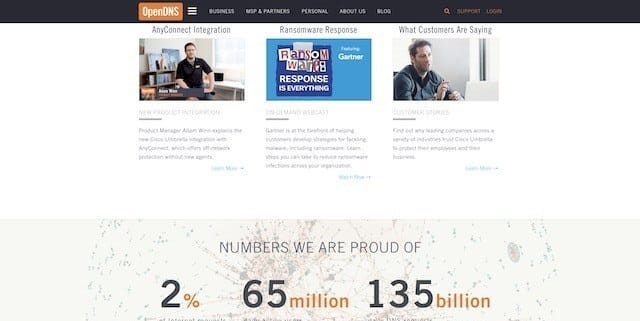 It also blocks phishing websites along with sites that have been flagged to carry malware. Just like Google Public DNS, OpenDNS uses Anycast routing to direct your connection to the nearest DNS server to provide faster page load times.
Advantages:
Free to use
increased browsing speed
Protect against phishing, malware
Cons:
The IP address for DNS:
Primary 208.67.222.222
Secondary 208.67.220.220
5. Quad9 Free DNS Servers
One of the DNS providers that is arguably still new but has been proven to provide fast Free DNS Servers. Since August 2016, Quad9 has helped many users to block malicious domains.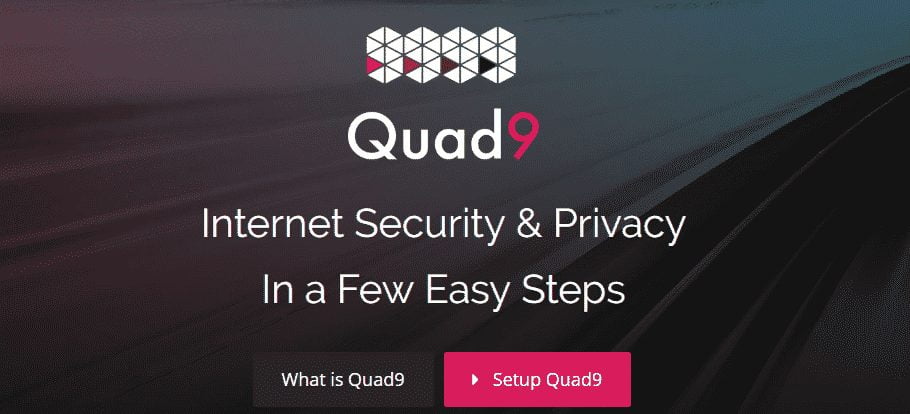 Quad9 DNS is also very easy to set up and does not require any software installation. If there are no DNS servers mentioned above that meet your needs, you can certainly check them out.
pros:
Free to use
Protect against phishing, malware
Store real-time perspectives on website threat analysis
Cons:
IP address for DNS:
Primary 9.9.9.9
Secondary 149.112.112.112
6. Verisign
Verisign promises stability, security, and privacy. Stability is the most important part, ensuring that we will always be connected and will not experience downtime. The company will also not sell DNS queries users to third parties who can use the data to serve ads.
Pros:
Free to use
Do not record your query
Don't share or sell your data
Protection against security weaknesses
Cons:
IP address for DNS:
Primary 64.6.64.6
Secondary 64.6.65.6
How to use DNS
For those of you who still can't use DNS above, follow the instructions below:
Windows
Start Menu, type "Control Panel"
Click Network and Internet
Click Network and Sharing Center
Look in the right tab, select Change Adapter Settings
Right-click on the Wifi network that is being used, Select Properties
Select Internet Protocol Version 4 or 6, click Properties
Enter the primary and secondary DNS server that you want to use
Click OK
Android
Enter into Settings
Enter Wifi
Select Wifi that is being used, click and hold until the "Modify Network" option appears
Check Show Advanced Option
In the IP section, the settings change DHCP to static
Wait for a while until a column appears to enter primary and secondary DNS
That's the fastest and free DNS list in 2019 , if you want to see the performance of other Domain Name Server providers, you can check on DNSPerf.com. Can be concluded from the reviews and data, Cloudflare's 1.1.1.1 is currently the best. Hopefully, this article is useful. Thank you for your visit.