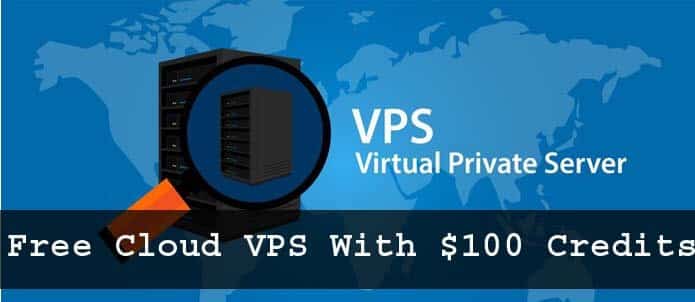 Here, I would like to share this great offer from one of best cloud VPS provider CityCloud. CityCloud Offers $100 credit for the first time. With this credit, you can create any VPS like Windows VPS, Linux VPS, Storage, Database and much more. To get this offer, you no need to pay anything and also they will activate your account instantly. Just you need to verify your details, so don't use any fake details to create any account.
Read More: Free VPS Hosting Providers Trial List Linux And Windows 2017
How to get Free Cloud VPS?
Follow these simple steps to get you free VPS
1. Click on this link: citycloud.com
2. On that page you will find a coupon code, Just copy the coupon code and click GET STARTED NOW
3. Next Fill your real details name, email, phone number and also the code and Click  Register account.
4. Now you receive an email from city cloud, open and click the link and set your password.
5. On this step, you need to verify your account. There you will find two options one credit card verification and another call verification.If you don't have any credit card then try the second method.
For the second method, you need to call one of following number ( You will find on that page ) and after the call, they will provide you a code. Just enter the code in city cloud page and verify your account.
Thus it. You are done. After complete all steps, you can create VPS with your favorite OS Windows, Linux.
You May also Read: Top Free Virtual Credit Card (VCC) Providers
How To Create cloud VPS On City Cloud?
If you don't know how to create cloud VPS on City Cloud then follow these simple steps:
1. On left side click on server >> create server >> Choose Zone ( any ) >> Now select your OS windows OS Linux >> Select any Image.
2. Now scroll down and set your user name and password and click Create Server
3. Next, you need to create Floating IP. For Create floating IP Go List servers >>  open your VPS >> Click on Setting Icon >> Connect Floating IP and create a new Floating IP.
Now you are done. If you have any problem to create VPS then Feel free to comment here. I will help you.
Note: Before connecting by RDC, you need to set a new password by the console. For console click on settings icon, you will find there.