Digital signatures have made it easy to complete the documentation process, whether office-related, legally concerned, or engaged in domestic activity.
Now, you can send the document via E-signature tools and grasp the electronically signed papers on your gadget. It makes the job not only easy but also legally fills the requirements in any field. The signature process requires simple steps that include sending the document, getting it signed, and downloading the signed document.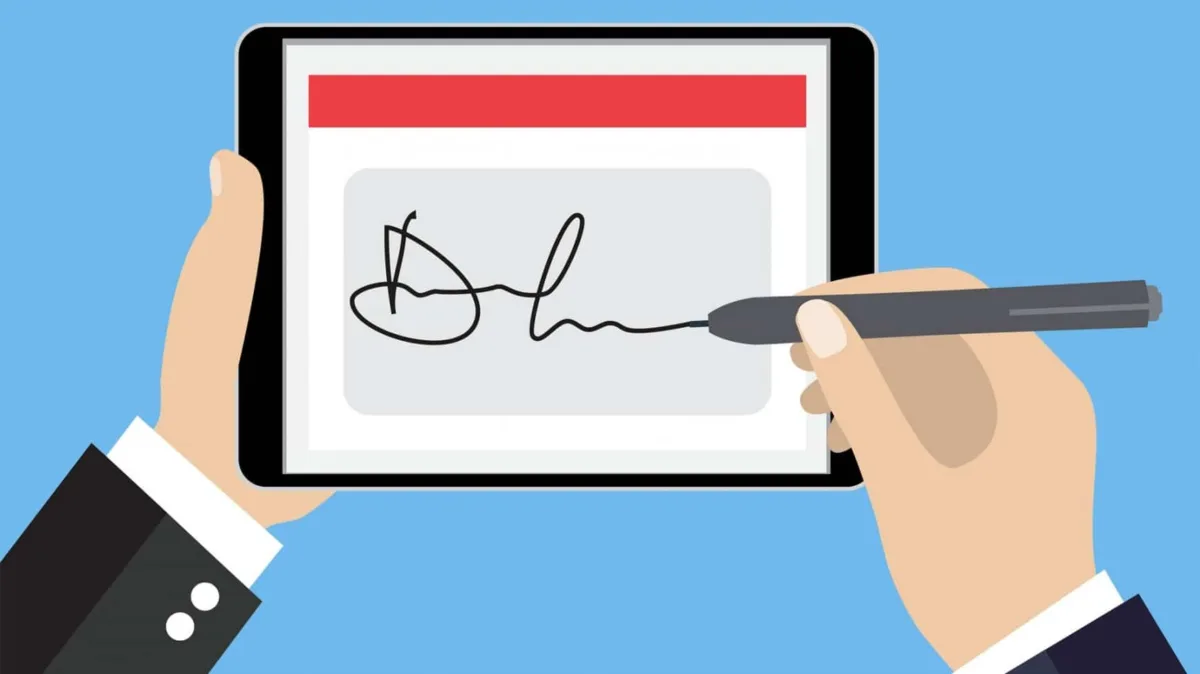 You can achieve this easy process with helpful ESign applications, including CocoSign. In this article, we will explain the features and benefits of CocoSign along with other reliable tools.
CocoSign
CocoSign is an electronic signature generator that helps create secure, reliable, and easy-to-use signatures for people. With the help of this tool, you will not have to struggle to sign every paper with your signature. Its ESignature is everything you would want to create an impact on people.
You can create Simple Electronic Signatures (SES) with basic encryption. They ensure data security. However, simple electronic signatures of CocoSign might not meet the higher qualification due to lower credibility.
For this reason, we have Advanced Electronic Signatures (AES) that provide eSignatures with a legal certificate from authorities. Such signatures provide audit trail history, face recognition, and fingerprint. This type of Electronic signature is highly used in legal activities.
We have Qualified Electronic Signatures (QES) that provide the highest level of security with verification from the government level. They hold more legal power than any other electronic signature.
CocoSign delivers prominent benefits for users. It reminds the signers to sign the document within the given time if they forget to do so. CocoSign helps to save money by providing you with a digital way to sign documents. You don't have to pay for the paper, pen, and physically reach someone to get signs on a paper.
It is just one click away to get important documents signed by your clients. You have the facility of templates, multi-user support, and the distribution of multi-documents at one time. The most beneficial feature of CocoSign's ESignature is its compliance with ESIGN Act and eIDAS. With CocoSign, it is assured that your documents are safeguarded and secured.
The following steps allow you to get your documents signed via CocoSign:
Step 1: Drag and Drop the Document
To start the process, you are required to drag and drop the target PDF file into the highlighted area. A PDF file can also be uploaded by clicking on the "Select File" link.
Step 2: Sign the Document
After uploading the document, you can click on the document and open a dialogue box to sign the document. You can also opt to sign at any other place and upload the signature on a document.
Step 3: Download the Document
After adding your signatures, tap on "Done" to save the changes and tap on the Download link. After that, your file will be saved on your device.
Other Reliable Methods to Sign PDF
Apart from ESignature facilities provided by CocoSign, there are other recommended methods to sign a PDF. In this part, we will observe the details of those electronic signature generators.
Adobe Sign
Adobe Sign is a helpful digital signature tool that helps to sign official and legal documents. This tool promises legal validation from higher authorities. To send the document for getting a signature, you need to upload the document, type the signer's email address, and click on "Send."
Signers are not required to download or sign up for any software. They can click on the link from their browser or mobile devices. Moreover, Adobe Sign allows you to know the status of every required signature. You can also set reminders or cancel the requests easily.
Adobe Sign provides high key benefits to people. You can also add web forms to collect payment. Adobe Sign is trusted by small and big brands all over the world. With 8 billion signatures up till now, Adobe Sign can surely be trusted by people across the globe.
PandaDoc
PandaDoc helps people stop the old way of waiting for the document as they get signed by clients or other people. The new way provided by PandaDoc lets people sign the document anywhere in the world. PandaDoc ensures user privacy and is embedded with ESIGN and UETA compliance.
Moreover, it is also HIPAA compliant and SOC Type 2 certified that saves your signature and document. It will update you the minute your signer opens, views, and signs the document. The templates offered by PandaDoc can exceed the style rank of your documents.
You don't have to download different signature tools for a different document type. PandaDoc works seamlessly with Word, PDF, and any other document type in record time.
HelloSign
HelloSign enables people to securely sign documents of different formats, including Microsoft Word, PowerPoint, and Excel. It also allows formatting of the document by adding texts, lines, and checkboxes to the document.
The tool provides time-stamped audit trials to understand the complete journey of the document. You can send the documents to get signed and avail the signed documents from the HelloSign account. It just needs a few clicks to access, preview, and download all the sent PDF documents.
HelloSign provides standardized PDF templates to make the documentation process easier. You can easily define areas where you require signatures, initials of the signer, and other fields that need to be filled out by the signer.
Concluding Remarks
The article concludes with key features of CocoSign and other applications, including Adobe Sign, PandaDoc, and HelloSign. They offer other features along with the signing process. You can use templates to style your document in your preferred way.
You are no longer required to sit on your desk and wait for the important papers to get signed by related people. However, CocoSign and other applications only allow online signing of the documents.
OnlineSignature tool is highly reliable and recommendable because it allows you to draw or type your signature and download it. You can then use the ESignature on documents in offline mode as well.