Oftentimes, we always try to be at our finest physically by exercising, eating healthily and getting enough sleep. However, we often forget to step back and check up on ourselves mentally. Checking up on your mental health is just as crucial as your physical health, and that is because the thoughts that run through your head can sometimes be tiring and take a toll on you. By acknowledging it, you can find ways to care for and nurture your well-being to improve your mental state.
There are a variety of ways you can use to encourage and motivate you to be your best self. In this era of technology, many mental health apps are created to help people to let out their emotions, feelings, and wellness. These apps have many tools and activities that are convenient to use anywhere while giving you the extra support you need. Here are five apps we recommend using to help improve your mental health, which is all safe spaces for you.
1. Headspace
Headspace is an app designed for meditation that helps clear your thoughts and think mindfully. They have a wide selection of meditations, ranging from sleep, stress, and mindfulness, to help you feel calmer and more relaxed. Besides, you don't need to be an expert at meditating, as Headspace has courses that range from beginner to experienced ones that cater to everyone.
Whenever you feel stressed or demotivated, meditation will help you calm down your nerves and thoughts. This app focuses on supporting your mental health and creating healthy habits to make you healthier and happier. It's a great app to de-stress and improve your mental health as one can get overwhelmed with life, and meditating will help clear your mind and find you back to common ground.
2. BetterHelp
Reaching for help can be scary as we would be opening up to them, and the thought of that can make you feel uncomfortable. This is why BetterHelp is an excellent app for you to look into, as it offers professional therapy that is accessible and affordable. The therapy sessions can be communicated through different methods such as texts, audio or video as you can find one most comfortable for you. A great feature of this app is that it can smartly match your therapists based on your preference, which incredibly helps as it is important for them to feel safe.
The messages you send to your therapist are unlimited, so there is no holding back on what you are feeling or experiencing. These professional therapists can help you deal with stress, anxiety, depression, anger, and others. Don't be afraid to seek help; they will listen and acknowledge whatever you say. BetterHelp can be easily downloaded through your smartphone, so it is worth checking out.
3. Happify
If you want to do something that helps you boost your mood, Happify is the app you should download. It is an activity app that makes you engage in the game and controls your feeling and thoughts whenever you feel sad, anxious, stressed, and many other emotions you experience. This app brings you positive emotions and gradually removes the negative.
The games are thoughtfully made by psychological experts using cognitive behavioral therapy to help reduce stress and overcome all the bad emotions. Moreover, you can choose which track you want to be on to fit what you want to achieve, whether it be mindfulness, success, self-confidence and many more. They have researched and created this app to ensure that the users will find playing these games to understand the moods they are facing.
4. Calm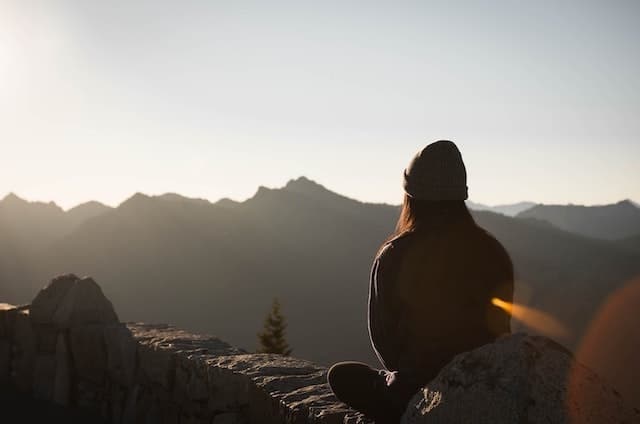 Sometimes we lose track of time and tend to let our minds wander off, which eventually will affect our mental state, and that is why Calm is an app you should try. It is one of the most well-known mental health and wellness apps available as it offers a variety of meditation audios, breathing techniques, better sleep programs and mindfulness. In addition, the app is really easy to use for beginners. Once you enter the app, they will ask you to take a deep breath and later choose the main mental health goal you want to improve.
Statistics are being tracked to see your progress and how you are doing, which is very useful to note if you are at your highest or lowest. Moreover, you can also see how many sessions you have taken and whether it is complete or not. However, one remarkable feature of Calm is that a few guest celebrities are hosting the meditation. So, you can find your favorite celebrity and meditate with them, which can help make the experience more enjoyable.
Not only it helps you meditate and open up your thoughts, but you can also learn through the sessions and integrate it into your daily life to improve your mental health. The Calm app is available to download on your iOS or Android phones, so go ahead and don't miss out!
5. Moodfit
If you want to track your mood and sleep or improve overall wellness, Moodfit might be your choice. It is considered the best overall mental health app for many people. The are several features in the app, such as a few categories you can look into to help improve your mental health. In addition, the tools offer a mood and gratitude journal where you can track down how you are feeling and later will see the insights of how they change weekly or monthly.
Besides, it helps you be in the best shape possible as it assesses your feelings, emotions and negativity that may have taken over you. An insight page is also featured to spot your mood patterns and what affects them, which is helpful to be aware of how to change them. This shows their full intention with the app to ensure you can have the ability to analyse your emotions and also improve your mental health.
Reminders, articles, and inspirations are given to you so you can constantly be reminded of the positive things and ways you can cope with your mental health. While the app helps you, it also wants you to take control of things and have the power to improve your well-being. The Moodfit app can be downloaded through any smartphone, such as Xiaomi smartphones, and you can start participating in improving your mental health journey.
 Taking an approach towards your mental health is considered taking care of yourself and wanting the best. These mental health apps are accessible to you, so you don't have to tire yourself out, as these apps are here to monitor your journey. Find ones that you feel comfortable with and are suitable to you in which improvements gradually will be made for you to experience. Lastly, remember that you are not alone; everyone is here to lend a helping hand.