There are so many tools that businesses of almost all sizes can use to make their work easy, teams more productive and business more profitable. The best thing about these apps is that you can get them installed on your smartphones, iPads, and many other internet-enabled devices for free. However, you can use the Premium version of such apps and unlock more features to use and improve your business processes.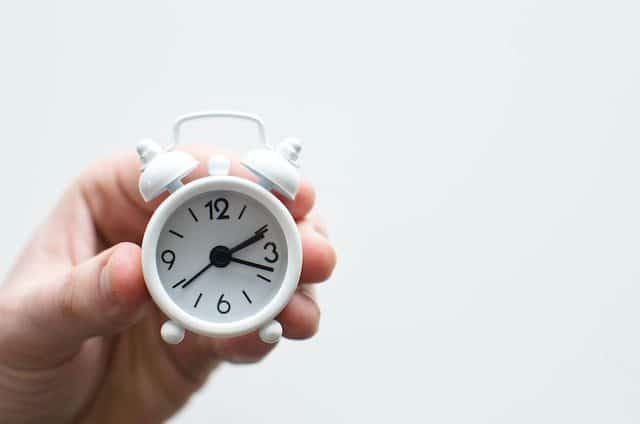 Managers and business leaders often find themselves in a lot of trouble when managing their own time and of their teams. There are so many time tracking tools that you can select from using Spectrum Internet services. Spectrum Silver Packages always keeps you connected to your work even when you are away on a vacation or a business trip.
For now, let's have a look at the different iOS apps that can help you track your time and make your work more efficient. Here are our top picks!
TimeTag
This is a time tracking app that can enable you to save time, remain stress-free and get positive results. This way you can be productive no matter if you are a freelancer, a full-time resource, a manager, etc. You can keep your work organized, stay confident and save a lot of your time as the app provides results that are easy to interpret without any guesswork.
Apart from that, you are not supposed to go through the hassle of maintaining spreadsheets or paperwork to keep a log of your and your team's time.
The app starts and stops using a single tap on the screen making it the best time tracking app rather than a time stealing app. Using TimeTag helps you feel more comfortable at work and maintain your creativity at all times. The app also gets you a clear picture of your time consumption and fetches records that can be extracted as CSV files on almost any of your devices.
App Store Rating: 4.7
Harvest
This is an easy-to-use app that can help you track time, and maintain a log of your expenses and invoices on the go. Using Harvest, you get a beautiful timesheet to track your expenses by taking pictures of your receipt as you input information on your iPhone.
You can also use the app to send professional-grade invoices and get notifications when a client pays you for your work. The app also works best if you are a team manager and lets you view your team's timers in real-time while collaborating on projects. If you are working with Harvest, you get a very manageable, less time-consuming, and effortless way to meet your deadlines and keep your tasks within your grasp.
App Store Rating: 4.2
TimeCamp
The app can help you maintain a log of your time and generate reports no matter where you are. You can create new tasks and stay updated about deadlines using the TimeCamp app. Users can use a single tap on the screen to track the time consumed on a task/project. You not only get automated timesheets and updates using the app but can also make manual updates and add important notes that you can use in meetings.
You can also use the app to plan your agenda for meetings and tasks for the next working day. Also, you can browse reports to stay updated with the latest progress made on the task you have at hand. Another useful feature of the app helps you log your time when you are offline and mark your time as billable and non-billable.
This helps you when you are calculating the amount charged to your clients. You can go through, edit historical data, and use it to devise different plans for the future.
App Store Rating: 3.1
Toggl Track
This app can help you utilize your time at work more productively and use a streamlined UI, clutter-free controls, and a serious approach to time. You can use and review all types of work-related data and sync the app to the cloud.
This way, you will be able to track time on almost any platform easily. The app has a very simple design and can help you handle your own performance and the performance of your teams easily.
App Store Rating: 3.7
Conclusion
In the end, one can say that there are so many apps that can help you learn more about time and team management using free, simple, and easy-to-use apps. Not only this, these apps can make you get rid of all the guesswork and lets you make accurate and calculated decisions when it comes to billing and other money matters.
Furthermore, you can share these reports with your managers and clients to ensure transparency at all levels.