Do you want to produce your very first YouTube video but are hesitant and don't know where to start? Have you tried editing, but you always get stuck in the middle, and suddenly all ideas are going down the drain? 
Whether for a personal blog to have fun, a video showcasing your products or services, for a small start-up business to get noticed, or wanted to expand your horizon, this YouTube quick video tutorial is all you'll ever need to make everything happen! 
How To Make Stunning YouTube Videos Like A Pro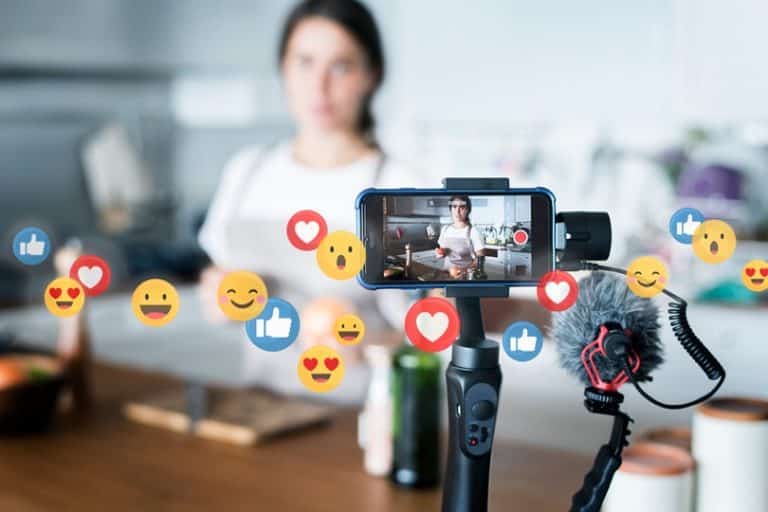 When you create a video for a YouTube channel, be it personal or business, we have a simple goal, to impress the audience. If you can impress your audience and entertain their interest, they'll surely keep coming back for more. 
While everyone thinks that designing content and videos on YouTube is easy, things are not quite as they may seem if you don't know the basics. First, you need to learn to edit video without jeopardizing quality and content. With millions of content and channels available and accessible right now, only a few stand out and get noticed. 
Only a few understand the process of creating a 'perfect' video. Sure, you can record and upload various random videos and maybe get a few more viewers, but everything will feel dormant after some time. 
This complete beginners guide will help you avoid the common mistakes and pitfalls every YouTubers are falling into. With the right information and techniques, you can instantly create impressive videos in no time.
Read More: How To Download JW Player Videos Easily
5 Easy Steps For Beginners
To impress your audience, you need to plan your video content properly. No one would want to spend the next two to three minutes of their lives watching low-quality, unreadable, and distracting content with a boring topic. Though some will watch, the generated traffic is much lower compared to high-end and impressive videos. Here's how to create one for your channel.
Understand what your audience wants
To create a successful YouTube video, you need to know what and who your target audience is. While going general is a safe mode, having a target audience and knowing what they want can effectively plan your content.
You can check the latest trends, check similar materials, and be as authentic as possible while ensuring your audience are happy. Don't forget to engage in conversations and allow your audience to speak up their mind or provide helpful ideas for improvements.
Read More: How To Download YouTube Thumbnail Images
Select a topic and start planning the video
Since you'll share your content on YouTube, you need to be specific with your target audience's interest. What type of content or video are you making?
A video series that enables you to discuss a particular topic that lasts for less than 10 minutes

An iconic spot video that is about 15 to 30 seconds long and considered as a commercial.

A tutorial video including learning special skills or life hacks and how to do it effectively.

Testimonials and reviews about a product or service that you have first-hand experience with and recommends it or not to your audience.

Slideshows of videos or images with sound effects, narration, or music

Comedy content videos like silly dance compilations, practical jokes, scripts, etc.
Choose your video settings.
Determine how your video would look like. If you lack equipment and tools, you can use available video templates and custom fit for your preference and style. With a broader array of tools to simplify your editing, you might get overwhelmed with available options. 
Check with a video editing tool that works best for you.

Select the best recording equipment based on your needs and preference.

Find out which device or equipment is ideal for your content.

Ensure high-quality sound when creating videos for YouTube.
Begin creating the video
Once the preparation is all set and done, it's time for you to start creating videos and recording your scene. Prepare all your props, set up the camera, and choose the winning angle.
If you'll need to read your scripts, do so and memorize them. Don't be scared to improve your script if needed. Keep a note that while planning a video is essential, it's equally vital to learn how to create your video.
Check the background video 

Check whether you'll need to include text to your video

Seek help if you need to

It helps to build the community and refer other videos 
When creating a dynamic YouTube video, keep in mind that you'll need to: 
Research your topic and provide factual information as much as possible

Choose the right idea

Select a catchy title

Plan it first by creating a script

Build your shot list

Use the right device or camera

Check your location

Invest with excellent lighting

Shoot in series

Ensure you capture the right audio

Include thumbnails
Publish, share, and promote it online
Once everything is done and goes as planned, you can share your video content and publish it on YouTube. When everything is set, be as engaging as possible, reach out to your viewers, followers, or subscribers and ask for feedback. This will help you improve your craft while building your brand and community.
Share your content on multiple social media platform to improve your standing and followers

Create more stunning videos with excellent valuable contents
Conclusion
While it looks easy to create stunning and engaging YouTube content, you'll surely succeed with building a substantial digital presence with the right materials, planning, and process. Keep in mind that you can be the next popular YouTuber with in-demand and popular videos with continuous improvements.