Technology has opened up brilliant opportunities to earn money digitally without leaving home. With the emergence of gig economy platforms, offering your opinion through surveys has become a great way to supplement your income. Explore some creative options on platforms such as the Pawns.app, and see how much moolah you can earn for your time and effort.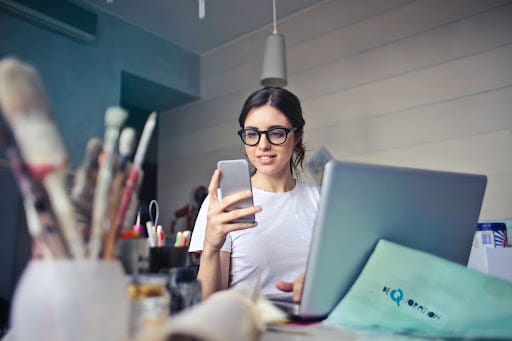 Get Rewarded for Sharing Your Thoughts
The questionnaires or quizzes you participate in on survey sites can help you earn extra income while giving valuable feedback to market research companies, online businesses, and even the government. For example, if you are passionate about the environment, firms might want your opinion on how they can help protect nature.
By making your opinions and thoughts count, you earn from firms that want to understand consumer behavior better. You can take surveys with any device, and with more people working remotely, this is proving to be an incredibly attractive option for many. Below are helpful tips to maximize your earnings when taking surveys.
Learn the Details of the Surveys
Read through each survey's terms and what it requires carefully before committing to it. This step ensures that you are aware of the time limit, the totality of questions, and any other requirements for completion. You should complete surveys within the time limit and according to the establishment's rules. If you fail to do so, you may not get credit for your work.
Don't Provide False Information
Market research companies rely on the data you provide to make informed decisions. As such, it is imperative that you always provide truthful and accurate information in your surveys. If you are found to be supplying false information, a platform may suspend or terminate your account. If you are uncomfortable sharing your personal information, opt out of any jobs that require it.
Take Surveys Within Your Realm of Comfort and Knowledge
While completing as many surveys as possible is tempting, it is best to focus on the ones you feel most knowledgeable about. If you know about technology trends and the latest gadgets, stick to those types of surveys. Look out for surveys related to your interests and hobbies. They will make this gig more enjoyable.
Give Detailed Responses
Try to give more than just yes or no responses to help companies get the most out of surveys. Corporations are looking for detailed and thoughtful answers to help them better understand how the public perceives their product or service. If you have suggestions for improvement, include them in your response. The more details you provide, the easier for companies to make the necessary changes.
Take Advantage of Bonuses and Referrals
Bonuses, including cash or gift cards, are common on survey sites. Additionally, when you refer your friends to the platform, you can earn rewards for each referral. These bonuses are great incentives to keep using the platform and taking advantage of available offers. Make sure to check the website periodically for new rewards.
Refine Your Profile to Receive More Surveys
The more detailed your profile is, the more likely you are to receive surveys that fit your interests. Companies can match the proper surveys to you if they know more about you and your hobbies. Update your profile periodically to keep getting surveys matching your profile.
Be Honest
It is vital to be genuine when taking surveys. Companies are looking for different perspectives, so don't be afraid to give an honest and thoughtful opinion. Even if you disagree with what the company is doing, it is essential to provide constructive feedback. Companies are more likely to take your suggestions if you explain why they should consider them. Remember that a brand's goal is to understand consumer behavior, so a wide variety of opinions are valuable.
Stay On Top of Trends
Companies are constantly looking for new data based on the most popular trends in society. To maximize your earnings, stay up-to-date on the latest fads so you can answer surveys appropriately. Additionally, you may want to follow industry-related news and blogs to stay informed on all the latest topics.
Double-Check Your Answers Before Submitting
Online surveys are time-sensitive, so it is important to double-check your responses. Mistakes can cost you points or disqualify you from the survey, so proactively review your answers before submission. If you don't understand a question, ask for clarification before proceeding.
Conclusion
The gig economy is rising exponentially, and platforms such as Pawns.app have created a spot where people can find surveys that match their criteria. They're a great opportunity to make supplementary earnings. Surveys are an excellent way to share your thoughts and get paid for them. This earning opportunity is easy, especially when you complete surveys that fit your interests and opinions. For maximized profit, take advantage of bonuses and referral programs, and there's no reason you can't join more than one survey platform!