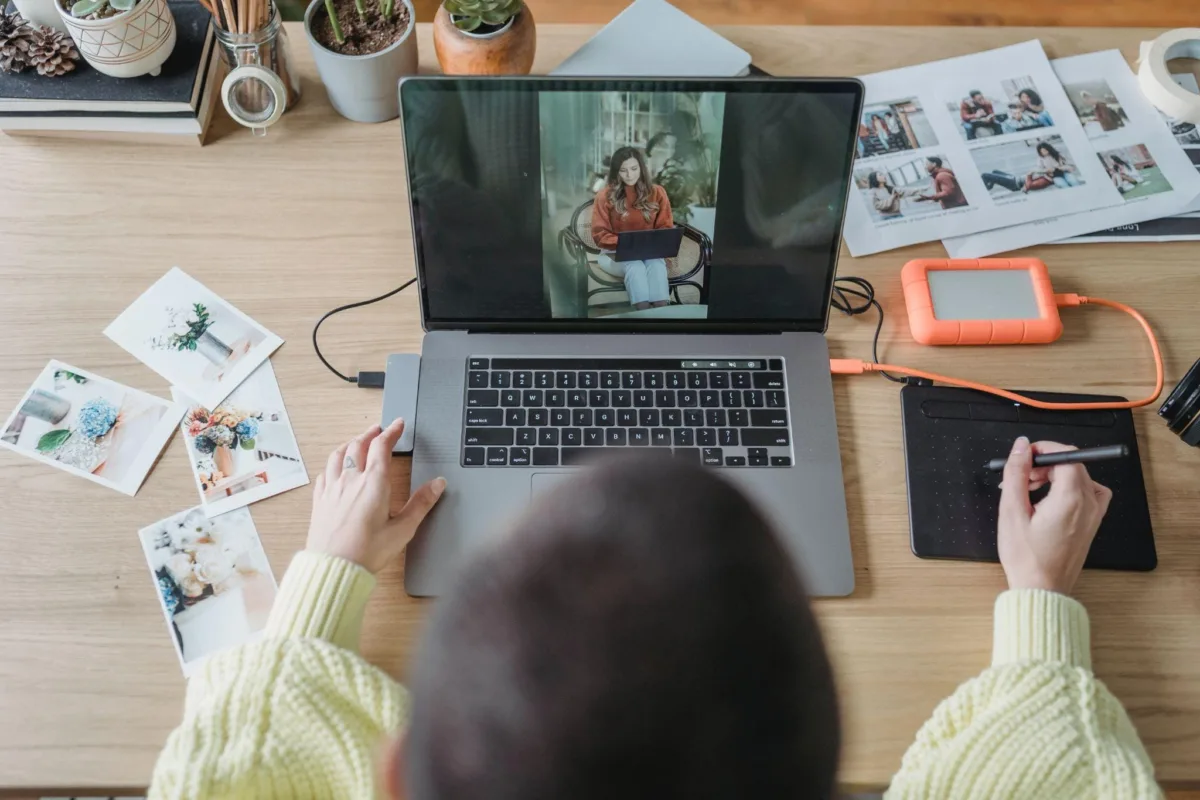 What is a PNG and how you can create your own transparent image
PNG, like JPG, is a common image file format that you may encounter often. Because of its ubiquity, you're probably wondering what sets it apart from JPG or if the two are interchangeable. PNG is short for Portable Network Graphic. It's popularly used by web designers because of its capability to handle graphics with transparent or semi-transparent backgrounds, unlike JPG. This file format uses the .png file extension, and because it supports 16 million colors and lossless compression, it tends to be larger in size compared to JPG or GIF.
There are many ways to get a PNG with a transparent background as it's a patent-free file format. One way is to search online for stock transparent PNGs. If you have a particular image with a background you want to remove, there are websites that allow you to remove the image backgrounds as part of their paid subscription plan.
If you're keener to generate your own PNG, you can use CF Spark Crystalline, an AI image generator specifically designed to generate transparent PNGs using text prompts.
CF Spark Crystalline sample creation
CF Spark Crystalline produces 8 unique images from a single prompt, with each image having the same size and dimensions, with a slightly different shape and a few distinguishing details.
CF Spark Crystalline community feed
So now that we know what a PNG is, and how to generate them, let's look at the 10 ways you can use this nifty image file format in various design projects.
10 ways you can use Transparent PNGs in your projects
Eye-catching product shots
Product photography is crucial for effectively marketing products. If you want your products to stand out, converting your product photos to transparent PNGs gives you more flexibility.
You can either use the transparent product photos as is on e-commerce websites or layer them with other background images on your website or social media posts.
Digital and printed collages
Transparent PNGs are the best file format to use if you want to design digital collages. Their transparent backgrounds lend themselves well to layering. You can also print them for use on physical collages.
For example, if you're generating your transparent PNG with CF Spark Crystalline, you'll get your transparent PNG with clear-cut lines. You can then print and cut them with cutting machines before layering them with your other printed materials.
Layered social media/web posts
When creating attractive social media posts, it's important to have dynamic elements to make your content stand out.
That's why transparent PNGs are the best file format to use to add visual interest to your images because you can layer them all you want.
Die-cutting paper crafts
If you're a crafter, die-cutting is one of the methods you're most familiar with. The popular crafting style is very versatile, as you can use it for different projects like scrapbooking, card-making, and other paper crafts.
Transparent PNGs with clear-cut lines, like the ones you can generate with CF Spark Crystalline, are perfectly suitable for such design projects, whether you have a cutting machine or not.
Car decals and vinyl stickers
Decals are stickers made for outdoor use. Think stickers you put on vehicles such as cars and motorcycles, helmets, and other gear that's exposed to varied elements.
Transparent PNGs are the best file format to use for such embellishments so that the decal with transparent backgrounds and cutouts won't look too out of place on whatever surface you're sticking it on.
Sublimation T-shirt designs
If you're designing a shirt for your personal use or for sale, sublimation is a cost-effective printing method to use. Using transparent PNGs as the file format for your shirt design allows you to layer different PNGs or have various executions to great effect.
They're also perfect if you're designing a minimalist graphic on various colored shirts.
Stationery stickers (planners, habit trackers)
If you're a bullet journal or habit tracker enthusiast, you can create your own stickers to go along with your stationery. Transparent PNG icon stickers are best for this purpose because the transparent background won't distract from the overall design of your stationery.
You can also design uniquely shaped stickers like flags to add more interest, without ruining your journal or stationery.
Fantastical photos
Ever wanted to have a photo of you flying in the sky or swimming with sharks? Take a photo and remove the background and voila! You can now use your photo with a transparent background and layer it on any background.
You can also do it the other way around. Design a character or generate one with CF Spark Crystalline then layer that transparent PNG on any realistic landscape photo.
Watermarks
Watermarks are translucent images you can layer over copyrighted materials such as photos, illustrations, and manuscripts as some means of protection from unlawful distribution.
If you want to protect your intellectual property or IP, you should generate your logo or name and other text as a transparent PNG and over-lay that onto your material, before flattening the file for distribution.
Interactive learning materials or modules
Humans are visual learners, so if you're designing a PowerPoint module or an e-learning course, you will want to incorporate images onto your slides.
Transparent PNGs are the perfect images to use as clipart, as they can easily be layered with other elements.