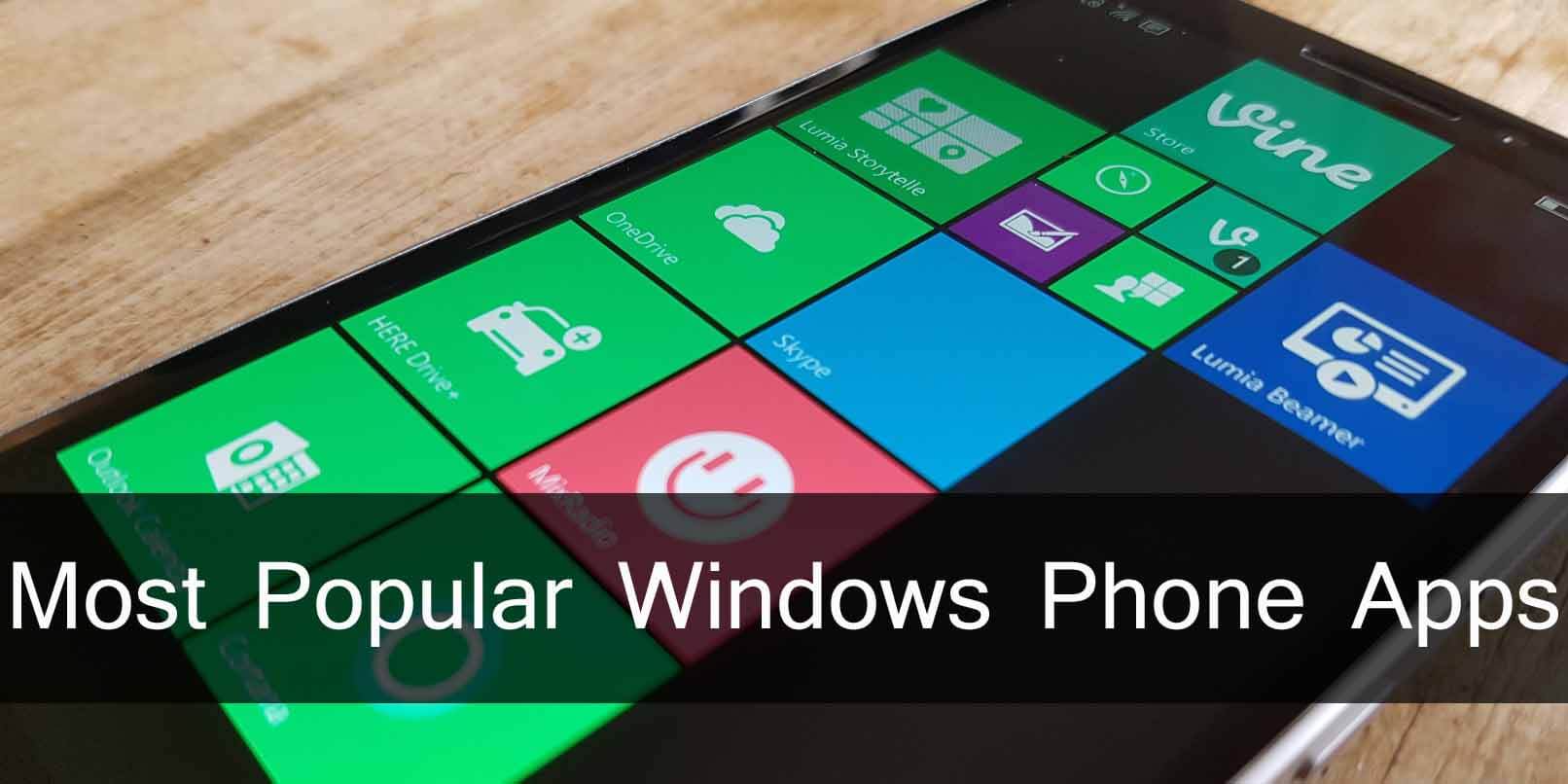 Windows Phone is not as popular as Android or iOS operating system, But there are many windows OS lover have Windows phone like Microsoft Lumia. In Windows Store, there are more than 200,000 Windows Phone Apps that can be downloaded for free via their official website. Whatever your reason for choosing a smartphone based on Windows Phone, the following is a list of the best and most popular applications on your device.
---
Related Post:
---
 Top 10 Most Popular Windows Phone Apps
For Windows Phone, Skype is a useful application to conduct video calls for free. They could use the platform Android, iPhone, Mac, or even a Windows PC. Skype application can also be used for instant messages (IM), voice calls and to simply SMS.
2. Facebook
Do not say you do not need this one application. Because that's all people are still familiar with these social networking sites compared to other sites. Even, for now, do not install the Facebook apps as well not have a smartphone.
3.
Tube Pro
Many say the official YouTube app from Microsoft a little disappointing, because of the limitations of Google. For example, you can not record and upload videos directly. TubePro has not that limitation, and offers many other features, for example, you can save videos for offline viewing (download videos).
4. Yelp
Yelp has the capability to show the location of the restaurant for a meal, to just hang out cafe, gas station ( petrol Pump) as well as a variety of important places around you.
5. The Weather Channel
Yes, like the iPhone, Windows Phone comes with a weather forecast application. Windows Phone Weather Channel app offers more detailed weather information from a reliable source wrapped in attractive designs and clear. In it, you will find a map of radar, clock and weather forecast for ten days.
6. Twitter
Although only limited to 140 characters, Twitter is getting popular with Internet users around the world. Windows Phone Twitter app lets help you to tweet with a user interface that is clear and free of advertising. This application also allows you to include photos and locations as well as watch video Vine tweet directly from within the application.
7.
Instagram
The status windows phone app is still BETA means it is still in the testing phase and further development. However, this does not reduce the interest Instagram users. The proof is already there are more than 35000 reviews on the Instagram app for Windows phone.
8. Evernote
Evernote allows you to quickly create notes with text, images, sounds, links, and handwriting. If you have an account with Evernote, you can synchronize your Windows phone with PC computer. Of course a lot easier for you who are busy with work activities. Windows phone Evernote application can be downloaded for free.
9. Kik Messenger
The point is similar to WhatsApp, Kakao Talk and Chat We are for chatting online for free. The difference is this application does not require a phone number to use its features. You can also include pictures and chat in the group chat. Suitable for who want to feel the sensation is different from the usual chat.
10.
Shazam
One of my favorite apps for Nokia smartphone – Shazam. With this free app, you can know the song title, singer, and album of the sound recording that is sent over the internet. Suppose you hear a song on the radio, television or another sound device, but you or know the title and singer of the song. This is where the usefulness of windows phone app Shazam, record the song a few moments later bad mmmm .. outgoing data such as song titles, album, and singers. Next, you can download the song.