When you are inside the confines of your own home, you won't have any problem when accessing the internet. This is because your network will be secure, uncongested, and easy to connect to. However, in case you access the internet when you are outside your home, then it becomes a different story. In this case, you will get the opportunity of accessing the internet through free Wi-Fi in various places, which might not be as safe as your home.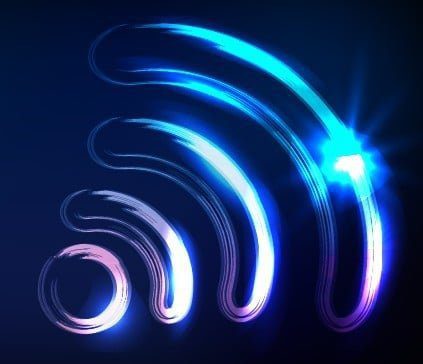 It is important to note that free Wi-Fi is not normally secure, even if it requires a password to log in. Hackers tend to love free Wi-Fi as much as you do, and if you use it without the required protection you will put your money and online identity at risk.
However, in case you find yourself having to access the internet on a public Wi-Fi network, you should ensure that you are always protected in order to avoid attacks from hackers who might end up stealing your data. Keep reading to find out some of the tips that will help to protect your computer on public Wi-Fi networks.
Verify the Network
You should always remember that hackers have various methods of fooling people to make them do what they want. The same applies to public Wi-Fi, meaning that it is always better to play smart before beginning to use the Wi-Fi internet. First of all, make sure that you have carefully read the network name, and you can even go ahead to confirm with an employee if the Wi-Fi link is legitimate.
The reason for you to do this is that hackers are often known to create fake networks to fool users, and it is important to ensure that you do not fall victim.
Disable Sharing
It is also important to ensure that your computer is configured in a way that files stored in it cannot be seen or accessed to the guest or public networks. Whenever you are at home, it is advisable to ensure that you keep all your information in a folder that can be shared with other family members. However, this is less safe in case you are using public Wi-Fi.
Consider Using a VPN
VPNs provide some of the most secure connections when it comes to surfing on public networks. A VPN goes a long way in helping people keep their data secure whenever they are using public Wi-Fi. This is done by encrypting data traffic and acting as a protected tunnel between a server and a client. When using a VPN, your data cannot be visible to hackers, meaning it will not be possible for them to access your online activities and information.
Another great advantage of using a VPN is that it can be used to mask your IP address with its IP that is normally located in a different place. For instance, you should have VPN to change your Malaysia IP address so that any hacker tracking you may not be able to access your computer.
Make use of HTTPS
In case you cannot access a VPN, you should consider visiting websites that are encrypted, which will go a long way in helping you in terms of protecting your data from external attacks. Ensure that the websites you decide to visit have HTTPS at the beginning of their addresses. This simply means that the connection between the web server and your browser is always encrypted. In such a case, any information you submit on the website will be safe, and cannot be accessed by hackers.
Use Antivirus
When using public Wi-Fi, it is also advisable to ensure that you make good use of antivirus. It will help you to detect any malware that could infect your computer while on a shared network. It is also important to ensure that you update your antivirus programs on a regular basis to ensure that any latest threats are dealt with. Antivirus will inform you in case there is any threat to your computer and let you eliminate the threat before it destroys your data.
Conclusion
As much as we may love free Wi-Fi, it is also very important to ensure that we do not put ourselves and our data at risk whenever accessing public Wi-Fi. The tips discussed above will go a long way in helping you to stay protected against hackers who are always looking to steal your data in order to carry out malicious and criminal activities using this information.