Description: Discover the pros and cons of using smartphones in the classroom with our comprehensive guide. Learn how mobile devices can enhance learning and engagement, as well as potential drawbacks such as distraction and misuse.
Using Smartphones in the Classroom: Pros and Cons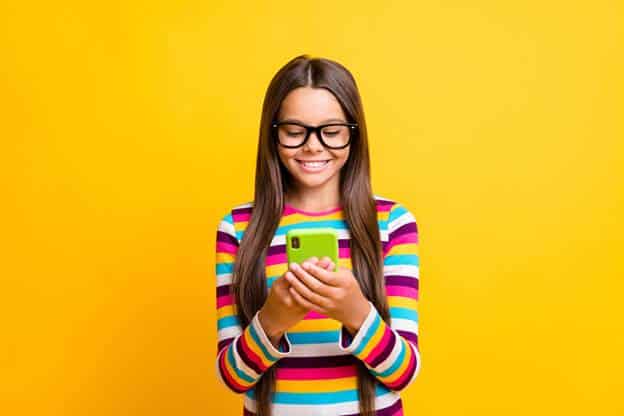 The use of tech inventions during lessons and at home for homework tasks will not surprise any modern person. Various inventions can provide learners and their teachers with amazing benefits to become more efficient in what they do. Thus, using smartphones in the classroom seems to be a persistent trend for the upcoming years.
Not all people think that the active use of smartphones in the classroom is reasonable. They may lead to issues with attention and performance. Yet, the correct implementation offers outstanding opportunities. It's hard to name the best phones for college students because the modern market has a lot of brands and models with incredible functions. That is why we focus on the advantages they are able to ensure. Of course, we'll dedicate a few words to potential harm, as it must be considered as well!
One in All
This smart gadget is actually incredible. It is diminutive but also resourceful and multifunctional. A standard smartphone can run the best apps for college students to solve merely all their learning issues. This is a one-in-all option for us, and it's amazing! A student can upload and use the right apps to solve the next issues:
Grammar checkup (including spelling and punctuation);
Editing to boost the readability of a text;
Insert citations according to any style;
Generation of relevant topics and so on.
Of course, you can find any information you may require, download apps and files, share them with other users, and so on. Everything can be fulfilled right in the classroom.
Instant Access to Vital Data
The second great benefit is the possibility of finding whatever information a learner may need in a blink of an eye. What do you need to do? Just open your browser and type an accurate request in the search engine.
For example, you are looking for some effective learning tools for you. Use something like this – The best study apps for college students. Your search engine will provide you with the most relevant search results according to your request. You will see the most popular apps that will help to fulfill a lot of functions to be a successful learner.
Great Speed
Smart study apps for students that can be used on a cell phone boost speed. They can fulfill merely all the functions you need to activate to write your assignments. Let's check a few examples.
Grammar checkers. These tools mark all your mistakes and offer corrections. You only need to click to let the app correct.
Editors. They work similarly to grammar checkers but focus on readability issues. They also provide smart editing tips.
Topic generators. If you cannot pick a good topic, a good topic generator will offer 15-30 ideas. Just write at least 2 keywords to get varied results.
As you can see, these apps can save heaps of precious time. Besides, they can be used for free!
Boosted Performance
Students are welcome to use whatever study apps for college they want. These apps can teach them a lot of vital tips and tricks. We have already mentioned 3 good examples. Other types, such as citation generators, organizers, plagiarism checkers, etc., also offer great learning benefits. When a student uses them on his or her cell phone, every task will be completed more precisely. As a result, a student gets high grades and improves his/her academic rating.
Enhanced Communication
Cell phones likewise ensure boosted communication among learners. Of course, it makes no sense to call peers when they are in the same room. Nonetheless, it's possible to share various files related to your tasks. Just select the right app for college students to do that.
What Are the Possible Risks?
Productivity apps for students offer a lot of amazing benefits. Yet, they may misguide some teens. There are many cases when youngsters misuse their cell phones and thus fall behind their peers. Let's check potential issues:
A constant reason for distraction. Cell phones offer a lot of opportunities, and many of them have no relation to academic tasks. For example, one can play games, watch videos, surf social media platforms, etc. Many students do that during their lessons. As a result, they stop fulfilling their assignments, get poor grades, and fall behind their peers in the general rating.
A link to burnout in students. Although we cannot claim it for sure, cell phones may lead to burnout among teens. They may be too busy with virtual life, get bullied, lose connection with reality, etc.
Addiction. This gadget is highly addictive. Many teens find it hard to turn off their glance from the blue screen. Some of them have a habit of checking their gadgets without any particular need.
Cheating. Many students cheat during lessons. When a teacher assigns an essay that must be written in class, they can use forbidden methods. For example, some especially sly teens can look for a reliable writing tool that can write an essay for cheap very fast. They will simply copy and paste the text to submit it as if it's their own.
Conclusion
The implementation of cell phones to use free study apps for college students is a progressive decision. It really helps to improve student performance, make them more creative, and engage in the learning process. Teachers must be very attentive because not all teens use these smart gadgets for educational goals.