Moving to a new house is one of life's big moments, so it is not a great surprise that it tends to generate plenty of emotions. For example, it can be hard to say goodbye to a place where you have made memories, while there may also be nervous anticipation around settling into new surroundings.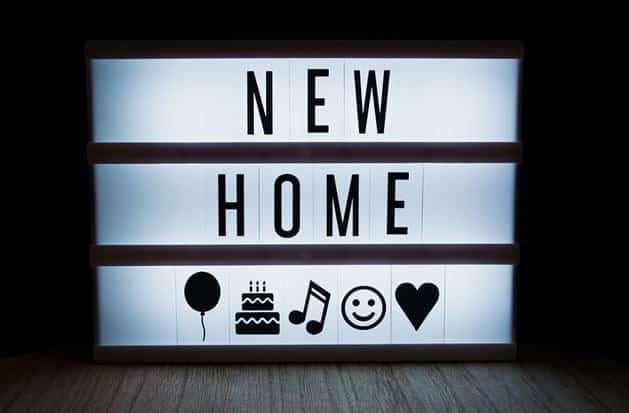 In addition, the actual process of organizing and arranging a move can be stressful. You might have problems finding the perfect property that meets your needs, while there could even be bumps in the road during the transaction.
Finding ways to tackle or reduce this stress may be easier said than done, but it is worth noting that some online tools have emerged that could make things at least a little simpler.
Transforming the process
Online services and platforms play a huge role in many parts of our lives, as we turn to them to watch the latest shows, shop, and manage our money. As such, it is probably not a huge surprise that they are changing the property move process too.
For example, arranging the financial aspects of buying a new home may have once involved a trip to the bank and a face-to-face meeting with an adviser. However, a lot of information is now readily available at the touch of a button, which means buyers can educate themselves on key elements. People in the UK now have access to the mortgage broker site Trussle and the platform explains how it searches across 90 lenders to find the best deal for homebuyers. It also offers some key basic information that demystifies the house buying process, while there are several useful tools on offer as well. These include a mortgage calculator, as well as a similar service for working out stamp duty.
Key services
Another vital issue to consider during a property move is whether your new home has the key services you require. These days, that undoubtedly includes broadband.
Again, tools have emerged to offer some guidance on that issue, including services such as BroadbandNow in the US. The site lets users enter their zip code and discover the different deals available in their area, while they can also check the quality of connections. It features information on a host of providers including AT&T, Spectrum, and CenturyLink.
Finally, another stressful part of a house move relates to mail and whether you have notified different organizations of your change of address. A platform like Iammoving.com could come in handy for this for those in the UK, as it allows people to inform a wide range of services.
Make life a little easier
Moving to a new house is a major step to take and it can admittedly create some headaches. However, there are online tools out there that could help make life a little easier.
Hopefully, the information above has given you some ideas to consider as you look to ensure that your big move goes as smoothly as possible. If you are preparing to buy a new house, we wish you the best of luck.