Content writing has emerged as one career needed in a lot of fields. Content writers cover a lot of information through the content provided to the audience. But all this content should be appropriate and this is where the editing application "Grammarly" comes into the role. Grammarly is a smart application which will immediately detect any grammatical errors, spelling mistakes, missed out punctuation, recommend a better word choice and point out any mistakes in your writing style.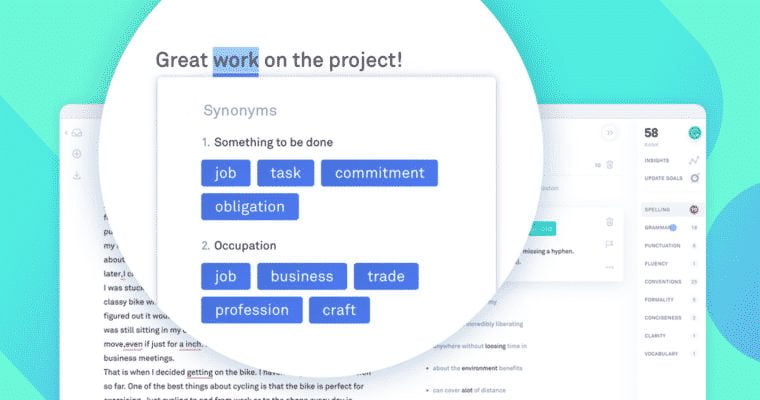 How Does Grammarly Work?
It is simple to check your content using Grammarly. If you have your content written in MS-Word or any other writing application you can copy and paste it on Grammarly Editor or upload it through the option available.
One can also install the Grammarly's extension which is easily available on Chrome, Firefox, Safari, and Edge. You can write your content in it and edit it on the go. Grammarly free tool will automatically check and correct any issue and suggest the corrections for spelling, grammar, and style.
What Free Grammarly and Grammarly Premium offers?
Grammarly can be useful if you are using the free version. There are so many features still available which can be very helpful especially to the content writers. It will still solve all your critical situation problems and will help you to write with major confidence. You will be available to find a lot of errors with just a single click.
Grammarly Premium is a premium service offered by Grammarly which is worth it. It is useful especially for the writers who are working professionally. Grammarly premium will mold itself according to your needs. It works great with your office, professional and academic works. Grammarly Premium offers you over 400 styles of Grammar checks. Grammarly premium is also popular among students as it proofreads your content to the fullest and will instantly flag all your mistakes quickly. The premium package offers you with the suggestion for the vocabulary enhancement.
In this Grammarly review we tried covering almost all the important things this software provides. Grammarly premium also advances checks for punctuation errors, for the grammar contexts and building in the sentence structure. Also with Grammarly premium, you get an amazing plagiarism checker than instantly detects any plagiarism across over 16 billion web pages available on the internet.
Check here best Grammar Checker online tool.
So the final question we have here is, Is Grammarly a good option for Content Writing?
With the features provided by Grammarly, we would absolutely recommend it. You can get check your writing content across the web and have access to your own personal editor. With your login feature, you can easily access the old documents you have checked with Grammarly over multiple devices. You can add certain words to the dictionary and see the explanation of the Grammar rules it offers, helping you in personal growth.
Grammarly claims to routinely survey their users. A vast majority of different users use Grammarly for different works. According to the statistics provided by Grammarly:
76% of its users have found writing more fun when using their application.
Almost all the student has seen an improvement in their grade after Grammarly used.
And 85% of their users are now better and stronger writers.
You become a writing Ninja with the features Grammarly offers. You could write content for your boss or an essay for your History Project and Grammarly has your back. It is a handy tool for checking and pointing out all your errors. Also, if you want to improve more than Grammarly will send you your personal report explaining to you about your accuracy in Grammar, spelling, and vocabulary.
Final Words
If you want a useful tool that automatically checks your writing and point your mistakes out, we absolutely recommend you Grammarly. Sometimes, Grammarly might miss out an error here or there but it is still one of the best in the market in terms of spelling and Grammar check. Also, Grammarly has launched its app on the mobile Play Store too.
You need not visit the site every time if you have an extension installed. One drawback of Grammarly is also that it cannot be used on Quora and is not supported by some products of Google. Grammarly is helpful for content writers and regular bloggers. It is a useful and invaluable tool to proofread contents.