If you are a newbie in SEO and want to know that you are doing everything correctly, Or anything that you will miss, don't worry I am going to make it easy for you.
Just You need to do is to verify your site with below tips.
Once upon a time when I discuss with a client about their website SEO audit; I tell that SEO can double your online sales, they are skeptical. After I demonstrate how I have done it for other eCommerce stores.
Search Engine Optimization can double your traffic and drive more sales. The client always has similar question like, how to generate more traffic, increasing sales, engaging buyers, and turning them into fans. But we have only given an answer is just wait and watch. Because SEO is not a programming task that we have developed successfully and can see the output immediately. It takes a month, 6 month or sometimes years also.
To rank your eCommerce store in an organic way is not a simple task. But follow the right way is never send you to down.so, I have built some strategies which I follow in every project. Whenever you will going to make SEO of any eCommerce store you need to create SEO audit. It will cover what was the done and what we can do to drive traffic. There are many tools available for generating SEO audit of any eCommerce store. But I have a manual strategy to make SEO audit.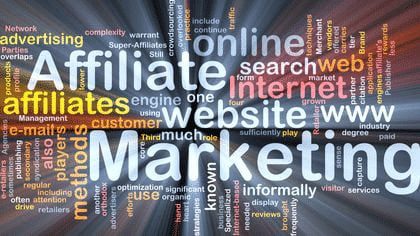 Here I list of the SEO tactics which you can compare with your website. If anything will missing do it and make your store with better SEO. There are two factors of SEO 1) On page SEO 2) Off Page SEO. We discuss more types
See More: 10 Ways to Accelerate Your Blog Load Time Without Moving Hosting
On page SEO
It's a practice of optimizing individual web pages of your website. On page refers to both content as well HTML source code. On a page, SEO has changed over the years, so it's important to keep up with the latest practice. So here I entitled some of the topics which are really needed for the successful on-page SEO.
1) Meta information
Meta title, description, and keyword get a lot of flack in the SEO industry, SEO professionals knows that they don't influence rankings. However, they can play a massive role in your CTR(Click through rate). So don't neglect them. Have a great meta description can improve your traffic without any movement in rankings
Your meta description should be descriptive, correct length(156 characters is optimal length), persuasive.
2) structured data on product pages
One of the powerful features for eCommerce is using structured data on product pages. There are a number of structured data for eCommerce. Structured data can include. Review/ Rating, Stock availability, Price, Name of seller(for the big store), Condition of product(eg. New/Old). This structured data is shown in SERPs results. If someone search product, if our product appears and we apply various type of structured data the product listed with structured data

For e.g if the user writes query Odoo woo commerce connector then this website will appear in search result with rich snippets.Rating, Price, Stock, appears as a structured data.
3) Check robots.txt
The robots.txt file can completely stop all organic traffic arriving at your store. It's obviously this is something that doesn't change on its own but we should know that who has access to change it.
Robots.txt also has many reasons to use it as an online retailer, it's most important part of SEO. people make mistakes while implementing robots.txt on an eCommerce store. Robots.txt is using to configure to block site search results. Sometimes you don't want some of the content. At that, you have to specify that content page as no index. So, the robots.txt file plays a bigger role for every eCommerce website. You can check robots.txt to write www.example.com/robots.txt.
4) Sitemap
A sitemap is one of the most important of any eCommerce store. It contains all of the website URL's and it will submit regularly to google from search console. We have to generate a sitemap from our store and submit it into google.
5) Page speed check
Check your page speed on different tools like you can check your page speed on gtmetrix.com tools.pingdom.com. This tools will help you to check website speed. And they also give you specific page loading time. So you can find some of your pages is getting a long time, then you can minify those page. It's also tested mobile speed. And they are giving a suggestion that you have to fix this page. So we have to use this tool for a speed check.
6) Product page optimization
We know that content is always king. The search engine works because of content. If you Website has low content then it creates trouble to rank your page. Some of the products have the very short description. Visit Navoco.de they have unique content for all product and category page Maximum advantage of product description should be taken and keyword related to that product should be included in the description. And be careful about duplicate content. Make sure that content should be dynamic and unique. Duplicate content will never rank in search engine. Though google will not penalize the website, but it will not rank the URL. It will omit your website from the result.
Off page SEO
People has set their mindset that off page SEO means link building, But it's not only that. The main aim of creating off page SEO is ranking a website higher in search traffic.
Off page, SEO is activities that you perform outside of the boundaries of your website. There main three important points to be considered for off Page SEO
-> Link Building
-> Social Bookmarking
-> Social Media Marketing
We will discuss in more details below. There are more important and benefits of off-page SEO
Every newbie has arisen questions that why off page SEO Important? The main aim of the search engine is to give better results to the searcher. And they are always trying to find a way to return the best result.
And search engine picks that website which has quality content, Higher Domain authority, Higher trust flow, there are lots of quality factors that search engine refers to the rank website.
Read More: How to Get Dofollow edu and gov Backlinks – Best Method2
Link Building:-
It's a most important and popular factor of off page SEO method. Link Building is building external links to your website, and you are trying to get 'votes', Votes in the sense link juice.
For e.g, If someone like your article or blog and they have also a good website or blog. They have put your website links into their blog or website. That is like telling to a search engine that this page has good information. But, make sure that the website which follows you is not a spammy website. If it is spammy then it will affect to your website.
Now, another Question will stick into your mind that how to do link building?
There are many ways to do link building. Some of the more effective and some less. Organic Link building is more effective compared to black hat technique.
There are two types of link "no follow" and "do follow"
"No, Follow" link means that website telling to search engine that I am not suggesting that this page has good information. So search engine will not pass the link juice.
"Do Follow" link means that website telling to search engine that this page has good information and google will pass the link juice
Blogspot(Web 2.0) :-
It's a directory posting something like something like business directories, yellow pages but had a link pointing to our website. Google is not passing link juice to web 2.0 as much as passing into refer link.
Comment Link:-
The same concept as forum posting where you would comment on some other website or blog in order to get a link back, For e.g if you are user of query and someone ask question that is related to your website content at there you may give the link to user that this website will help you to solve your question. But Some of the websites gives nofollow links when you comment your link to their comment box.
Guest Posting:-
Guest posting means writing an article on someone's website or blog and insert your website link.
Some of the websites have already given facility to write for them. It's an original method to build organic link. We have first find authority website and then send mail to guest post if they are ready to post our article then we have to write an article for them and in between, we have to set one or two links.
Web2.0 and no follow links can't pass more link juice compared to guest article submission. Link building is a much tough task. If you choose to link building using guest post then the ratio of accepting your request is 20/100. There are 20% people who are accepting your request.
There are many black hat techniques for link building but the organic os only one that is a guest post. If you have a big website then you have to hire SEO professional for make your website SEO friendly. Developing a website is easy task there are lots of tools available to create a website. Even if you have a bit of knowledge there are many CMS (Content Management System) which helps you to create a website. But For SEO there are no tools available for SEO. And if you do spam in your SEO google will penalize your website and remove your website from their search result. So be careful before do spamming.
2) Social Media Marketing
Social media is much famous nowadays. Social Media helps you to make your brand. It's widely used for promoting the product and make a brand. Social media is a part of off page SEO. If you think it's a help you to link building. It should be noted that all of the links comes from social media is "No follow" But that's not mean that they do not have value.
It's one of the ranking factor proper configuration make strong your profile and that can boost your SEO
3) Social Bookmarking
It's not popular as it used into the past. But still, it's a good way to get traffic to your website. Depending on your niche you can find websites like StumbleUpon, Reddit, Scoop. Etc to promote your content. It's way to promote your brand and make successful SEO friendly website.
Conclusion :-
The conclusion is if you want to do successful SEO friendly website then you have to do both on a page as well Off Page SEO. And when you thinking about SEO don't take easy way like only commenting your website on the forum, But try to get links using guest posting and it's hard to get places. The more difficulties is to get a link, the more value has passed from that links
My advice is to make a proper link building and put quality content on your website. Please don't do spamming other you will become a victim of google updates.