Cyber threats should not be taken lightly; as a small business owner, you know that all too well. Although your greatest asset is usually your data, it could become your weakest link when exposing you to cyber predators. To stay vigilant and safe, investing in cyber threat intelligence is essential. With it, you can leverage real-time data and insights from across the globe to identify patterns of malicious behavior, enabling you to quickly respond to evolving threats and protect yourself from potential harm. Don't let cyber threats catch you off guard; invest in cyber threat intelligence now!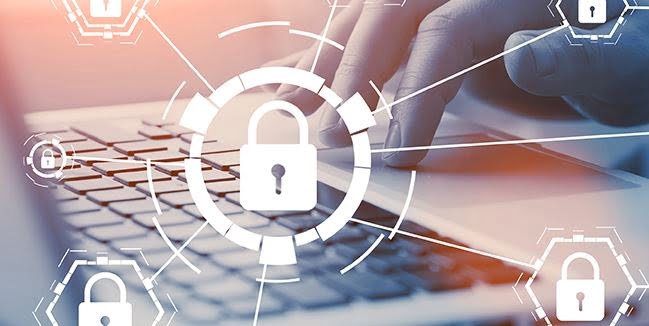 In today's seemingly always-on world, the digital assets of small and medium-sized businesses (SMBs) are often at risk from a wide range of potential cyber threats. To meet this challenge, SMBs need to leverage the power of Cyber Threat Intelligence (CTI). CTI provides early detection and warning of potential risks so that companies can take proactive steps to protect their data. It can also provide invaluable intelligence on the methods and tactics being used by hackers. However, implementing CTI without industry expertise can be difficult for SMBs, especially if they lack their own dedicated security team. Fortunately, digital risk protection solutions are making it easier than ever to harness the power of CTI and better protect their business's digital assets in a cost-effective way.
Overview Of Cyber Threat Intelligence
Cyber threat intelligence encompasses all data associated with probable and existing cyber risks, including malware assessment, attack strategies, indicators of compromise (IOCs), and malicious actors. By harvesting these details from a multitude of outlets, including open-source intelligence (OSINT) or market research, companies can obtain essential awareness of the most up-to-date threats to their enterprise. So, regardless of size, any organization can now take advantage of the real-time CTI data to accurately assess and respond to the cyber threats posed against them.
Why Is Cyber Threat Intelligence Important for SMBs?
Smaller businesses often lack the resources needed to effectively monitor their networks for potential threats. Without CTI, these organizations may not be aware of new vulnerabilities or emerging attack trends until it's too late. Investing in CTI allows SMBs to stay ahead of the curve by proactively identifying potential risks before they become an issue. Additionally, CTI can help SMBs develop more effective security strategies by providing them with detailed information about current threats and best practices for mitigating them. So, no matter the size of your business, investing in CTI is a must if you want to stay safe.
Challenges Faced by SMBs When Implementing Cyber Threat Intelligence
While CTI is an invaluable tool for SMBs, there are several challenges associated with implementing it effectively. For starters, many smaller organizations lack the resources necessary to properly monitor their networks for potential threats on an ongoing basis. Additionally, many SMBs don't have access to sophisticated tools or personnel with specialized knowledge about cyber security issues—both of which are necessary for the successful implementation of CTI solutions. Finally, many smaller businesses struggle with budget constraints that make investing in advanced security solutions difficult or impossible.
Solutions for Small & Medium Sized Businesses
Fortunately, small businesses have access to a variety of solutions that effectively help them implement cost-efficient CTI systems. From free or low-cost cybersecurity tools for basic protection against malware and phishing attacks to cloud-based services tailored specifically for SMBs with comprehensive security at an affordable price point – the options are readily available.
One option is to use a comprehensive threat intelligence platform such as ConnectWise SIEM or Safetica which provides real-time monitoring and alerts when suspicious activity is detected. Additionally, endpoint detection and response (EDR) tools such as Heimdal EDR offer advanced protection against malicious code by scanning for known malware signatures as well as suspicious behavior on endpoints. Other options include McAfee Threat Intelligence Exchange which provides access to global threat intelligence data; Defendify All-In-One Cybersecurity Solution which offers comprehensive protection; and CrowdStrike Falcon Enterprise which provides next-generation antivirus protection along with device control and integrated threat intelligence capabilities.
Finally, managed detection and response (MDR) services such as Malwarebytes MDR provide 24/7 monitoring of networks for suspicious activity and comprehensive reporting to help organizations quickly identify, investigate, and mitigate any threats. Ultimately, CTI is an invaluable asset for SMBs that need to monitor and respond to the ever-evolving cyber threat landscape. With access to a variety of cost-effective solutions designed specifically for small businesses, companies can now keep their networks secure without breaking the bank. With a little research and the right tools, SMBs can stay one step ahead of any potential cyber threats.
Different Endpoint Detection And Response Tools For Digital Threat Protection
To ensure your digital security is up to the highest standards, Endpoint Detection and Response (EDR) tools are a must-have. Behind their powerful surveillance capabilities lie an array of options that can be hard to differentiate between. Nevertheless, with thorough research into EDR tools available on the market, you will be able to find which one caters most effectively to your organizational needs – giving you the ultimate peace of mind!
When evaluating EDR tools, it is essential to assess criteria such as accuracy of detection, speed of response, scalability, and ease of use. Moreover, cost-effectiveness and integration with other security solutions should also be taken into account. For instance, some products may detect threats more accurately or respond quickly than others. Additionally, you'll want a tool that will not only remain simple to use but will grow in line with your organization's development; all the while being capable of seamlessly interconnecting itself within your existing security frameworks for maximum usage potential and value from the investment.
This year's superior EDR tools include CrowdStrike Falcon Endpoint Protection Platform, Sophos Intercept X: Next-Gen Endpoint Protection Platform, Palo Alto Networks Traps Advanced Endpoint Protection Platform, Cynet 360 Threat Prevention Platform, Trend Micro Apex One Endpoint Security Suite, Cybereason Defense System, and Trellix Comprehensive Security Package. Each tool offers distinct features and capabilities that make them perfect for various organizations depending on their requirements.
Choosing an endpoint detection and response tool for digital threat protection can be a daunting task. However, by reviewing the features and capabilities of each option in contrast to your existing security framework closely, you will have the ability to pick the ideal solution that meets all of your organization's needs. Thus, carefully evaluating different EDR tools is essential when making this important decision – taking time now means successful digital threat prevention later.
Final Thoughts:
Ultimately, investing in cyber threat intelligence is essential if you want your small business to remain secure in today's digital landscape—and there are plenty of options available that won't break the bank! By taking advantage of free tools or low-cost services designed specifically for smaller organizations like yours, you can ensure your network remains safe from malicious actors while still staying within budget constraints.