You have what you can change with what you need; you reach an agreement with the individual that needs what you have and what you need; the exchange takes place, and everybody is happy. That is trade by the barter, the traditional means of exchanging products.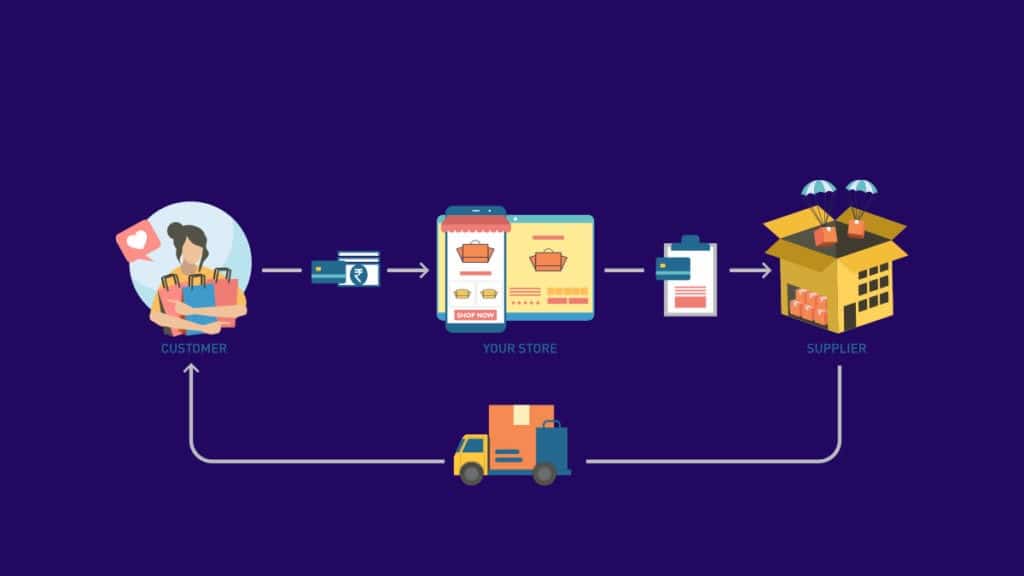 We came up with legal tender, the agreed means of costing products, and commerce became relatively easy. It became necessary at a point in time to have a physical structure – the brick and mortar – where consumers could come and pick what they needed in exchange for money, but this did not resolve the problem.
The world is diverse, and people's wants and needs transcend borders and shores. Retailing has to change; the internet and technological advancements, such as AI and Chatbots, have enabled drastic transformation in the retailing business.
The internet birthed eCommerce; the need for consumers to move from one store to the other in search of their favorite products became obsolete. Consumers from the comforts of their homes can place orders for their desired products; the eCommerce store that keeps inventory of different products ships the order to the consumers' doorsteps after they have paid for the orders.
The eCommerce industry is booming, an industry whose sales volume has the prospects of reaching $7.4 trillion by 2025, surely is ridding the waves of technological advancements. But a "new kid," dropshipping, has arrived in the blocks and is changing the whole context of eCommerce.
What is dropshipping?
Dropshipping is essentially an order fulfillment method; unlike the traditional eCommerce, you don't have to keep any inventory; you simply get a laptop, website, functional internet, and build your client base. Once customers place orders, you get a reliable manufacturer, wholesaler, or another retailer to source, label, package, and ship the products.
This new method of doing a retail business does not require so much financial input; you don't need physical structures to display your products, and you don't need warehouses for storage purposes. The fact that you can start up a dropshipping business with little or no funds has made it very competitive; to ensure you succeed in dropshipping, you must think of better ways to remain relevant among your customers.
China is the world's hub of manufacturing today, this is largely due to the availability of labor; however, the long shipping time for products from China can make you lose relevance in the market. Dropshipping suppliers in the USA, especially when they want to scale up, resort to having warehouses to meet the shipping time.
The U.S. is undoubtedly the biggest eCommerce market in the world. Reports show that consumers in the U.S. consumers spent a whopping $365.2 billion on online purchases in 2019. There is also the projection that this amount will rise to $600 billion in 2024; this makes the U.S. eCommerce market very appealing and, hence, very competitive.
The Millennials and Gen Z are key more into using their mobile devices to carry out their purchases rather than visiting physical stores. This has given a big boost to eCommerce, apart from the changes the world adopted due to the COVID-19 pandemic; the U.S. digital market is, therefore, growing in leaps and bounds.
The significance of the U.S. market is very obvious to the business world; more people are venturing into the dropshipping business and are changing the narratives. The big giants such as Amazon, Walmart, AlibabaExpress, and HyperSKU in the eCommerce sector go for quality products from China and use their warehouses in the U.S. to drop-ship products to customers in the U.S. and around the world.
This essentially changes the real concept of dropshipping; these eCommerce giants leverage AI to enhance tracking and quicker shipping time in the dropshipping business. They also embark on email personalization to improve customer experience and, ultimately, customer retention.
While it's still dropshipping, they have given it a new face; it has become more financially involving, and entrepreneurs who want to venture into dropshipping newly need to have enough funds as well as work very hard to survive the competition. If your dropshipping business targets the U.S. market because of its huge potential, you must try to make use of dropshipping suppliers from the U.S.
Shipping time is very critical to the success of your dropshipping business; customers place orders for products to meet essential needs and will want these products to be available when they want to make use of them. Since the delivery time starts counting immediately after your customer has paid for the order, your best bet is dropshipping suppliers from the U.S.
The real scenario is that both processing time and shipping time sum up to delivery time. None of these two is under your control; both of them, however, are very important to the nature of reviews you may get from your customers and your relevance in the market.
For your U.S. target market, dropshipping suppliers from the U.S. will enable you to meet your scheduled delivery time; transparency is also very important to customer satisfaction. On your website and Q&A pages, it's relevant you inform your customers about your shipping schedules.
While you may not be directly responsible for shipping, your customers only know about your brand, and reviews from them will be solely about your brand. You can easily get the relevant information about the processing time and the shipping time from your dropshipping suppliers in the U.S. for onward transmission to your customers; the worst thing you can do to the image of your brand is to keep your customers in the dark.
Conclusion
Rightly, dropshipping does not involve you getting in direct contact with products you sell; however, the competitive nature of the sector determines how far you must go out of the norm to ensure survival. Fortunately, you can integrate technological advancements such as AI to enhance better delivery time.
With AI, you can easily track the products that you are shipping to your customers in real-time; this enables you to have first-hand information you can relay to your customers if they lodge complaints. Customer satisfaction must be your watchword.