Perhaps you would have heard about Free VPN by now.  More specifically, free VPNs. But do such a thing exist? Let's find out!
Today, you will find many providers offering the best free VPN for PC to shield your personal data. But is anything available free of cost? Well, in this article, we will help you bust the myths around free VPN and help you choose the best.
What is a VPN?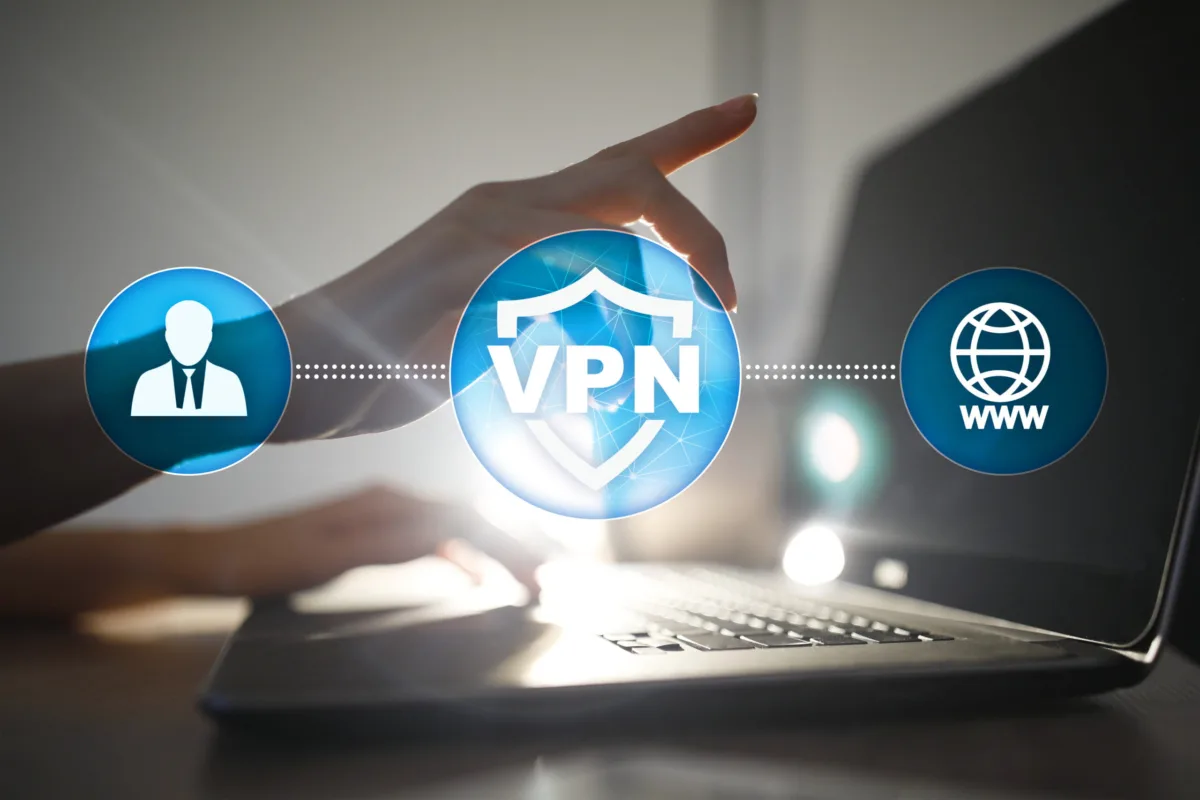 A Virtual Private Network, more popularly known as VPN, offers a bundle of benefits, including online privacy, security, masking your location, IP address, and search history so that they cannot be monitored by ISPs (Internet Service Providers), cable companies, internet browsers, websites, and others.
But, how does a VPN work? It creates an encrypted tunnel through which it passes all your web traffic and network activity to safeguard your browsing data. As mentioned earlier, even network owners and your ISP will not be able to view your surfing details and history. This means they cannot sell your user data to third parties. On the internet, snoops and advertisers will not be able to trace your real IP address as the VPN will hide it.
Free VPN vs. Paid VPN
Only a few VPN providers offer entirely free versions. Most companies present money-back guarantees or time-restricted trials.
Generally, free services provide limited bandwidth and restrict the number of concurrent connections to one or two. Some tools limit your access to servers and don't allow you to switch to a server in a specific location or a faster one.
Paid VPN subscriptions deliver all the above features as well as a few added sweeteners too. You can access servers across all locations and utilize more concurrent connections. Plus, there are no limitations on user bandwidth.
Since free VPNs offer limited servers, they generally have some performance problems as you may be herded into overcrowded servers. Some free tools also throttle connections, which can impact performance.
What's the catch with Free VPN?
Let's have a look at the benefits of free VPN:
Leading free VPNs allow you to access geo-blocked streaming services such as Netflix and others. The VPN changes your IP address, making the content provider believe you're surfing in a region or location that permits access.
It's advisable to check your streaming service's terms of the agreement and follow the guidelines. Another essential thing to be aware of is that some nations impose penalties on people who use a VPN to bypass their web surfing regulations. So, be mindful!
Top VPNs enable you to circumvent regional restrictions. For example, some nations forbid or limit access to sites like social media networks or censor-specific content. A quality VPN can help you bypass these restrictions by making the target website think your request is coming from another location.
However, we recommend you check your nation's laws about utilizing a VPN and ensure it's legal so you can stay on the safe side.
Best Free VPNs
While there are several best free VPN available on the market, here's a list of three that tops our list.
Urban VPN
Urban VPN is an ideal tool if you want a free and straightforward website unblocker. It offers free unlimited bandwidth, 81 locations, and unblocks Amazon Prime Video and US Netflix.
Urban VPN can offer unlimited bandwidth as it enables users to share resources. This provider is funded by ads and is thus able to provide services with.
TunnelBear VPN
TunnelBear VPN's free plan gives you access to over 20 servers. You get to use 500MB of data per month. Moreover, you can tweet about TunnelBear to raise the data limit to 1GB.
TunnelBear is perfect if you want to securely perform online shopping, banking, and other operations that need safety and privacy. The free version gives you a good experience of the features of the paid packages. The best part is you can start using this service even without signing up.
ProtonVPN
ProtonVPN is an excellent service as it doesn't impose any restrictions on monthly traffic. You will find many free VPNs lacking this feature. However, there is no support for P2P, so you cannot share large files.
You can download and use Mac, Windows, iOS, Android, and GNU/Linux apps. Plus, you can connect to three server locations. Other useful features are the absence of pesky ads and a no-logs policy to guarantee data privacy. All you need to do is simply sign up with your email address and get immediate access to this free yet useful VPN.
Conclusion
By now, you must have known that free VPNs do exist. So, before shelling out money for a paid subscription, check out the best free VPNs.