The cause itself can come from low or damaged RAM, corrupt registry files, malware infections, and others.
This message also sometimes appears when you update Windows. But you don't need to worry because you can still handle error 0xc0000005 yourself as long as you follow the steps that we will explain below.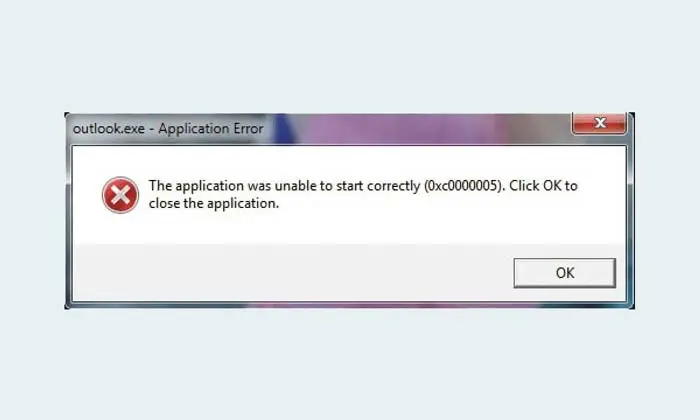 Repair Registry Files
Error 0xc0000005 can be resolved by repairing the Registry File. Corrupted Registry files can cause system problems.
If you still have a backup of the registry file, then you can still fix it. You need to remember, that modifying the wrong registry file will only add to the problem.
Therefore, you should back up the registry files before making adjustments.
The steps to fix it are:
Press Windows + R and you type 

regedit

Then enter 

HKEY_LOCAL_MACHINE – SOFTWARE – Microsoft – Windows NT – CurrentVersion \-Windows – AppInit_Dlls

 .

Double click on Applnit_Dlls. You change the value to 0, then OK.

Restart the computer
Run the Scannow or SFC Command
SFC is a system file check that can be used to repair damaged Windows system files that is causing this error message to appear. The steps to fix it are as follows:
Open CMD in the Windows search menu. Don't forget to right-click on CMD and select 

Run As Administrator

If you have entered CMD, you type sfc / scannow. Press 

Enter

 .

Just wait until sfc/scannow finishes its work. If the problem originates from the system, then SFC will notify you and automatically fix the problem.
Run CHKDSK
If the hard disk is having problems, the message 0xc0000005 may appear. You have to scan and run the utility application as well as the CMD syntax by running CHKDSK.
All you have to do is enter Run and type the command 

chkdsk/fh:

 Replace the letter F according to the Drive Letter that is having problems. Next press 

Enter

 .

Wait until the process is complete.
Repair Disk Drives
If when the problem above still doesn't get rid of error 0xc0000005, then now you can start repairing the Disk Drive.
Enter Device Manager

Then you select Disk Drive. Then right-click on the drive where the Windows system files or programs are installed.

The next step, you click Update Driver and select 

Search automatically for updated driver software. 

Wait a few moments until Windows finds the driver.

If that doesn't work, you can select 

Browse my computer for software drivers

 and look for a suitable driver.
Installing DLL Files
Another way is to install incomplete DLL files. This DLL file functions to call an existing system file.
If there is one missing DLL file, then the system cannot work properly. Usually, the error message also shows which dll files are missing.
All you have to do is download the dll file, then copy and paste it in the location where the dll file should be.