What is a good PDF splitting tool? AbcdPDF platform has launched an online free tool called Dividir pdf online, which can meet the needs of users to split PDF files. This article brings you the function introduction and usage instructions of this tool.
PDF Overview
The full name of PDF is "portable document file ", which was invented to solve the problem of preserving the original format for cross-platform transmission. The PDF printing effect is good because it is equivalent to a large vector diagram, all of which are accurate coordinates.
A long time ago, by installing a virtual printer to generate PDF, "printing" in other software would generate a PDF file. It can be understood from this that the essence of PDF is a series of instructions to control the printer.
Why split a PDF?
Editing and merging PDFs are common operations for most users. Why split PDF? First of all, for practitioners related to text and publishing, it is often necessary to split and review PDF files before newspapers and periodicals are published.
For test takers, a larger document usually needs to be divided into several parts so they can be recited and memorized in batches according to the plan.
How To realize the splitting of PDF files?
| | | |
| --- | --- | --- |
| Method | Advantage | Shortcoming |
| Use the PDF splitting platform | Simple to use | Only supports a fixed or a small number of split ratios and cannot guarantee the security |
| Use a PDF converter | Efficient, many types of splits | Fees, login, and registration required |
| Use PDF editing software | Efficient and feature-rich | Need to download software, take up space, complex function options |
Visit the homepage of the AbcdPDF platform, where many tools and editors are aggregated, we choose "dividir pdf online".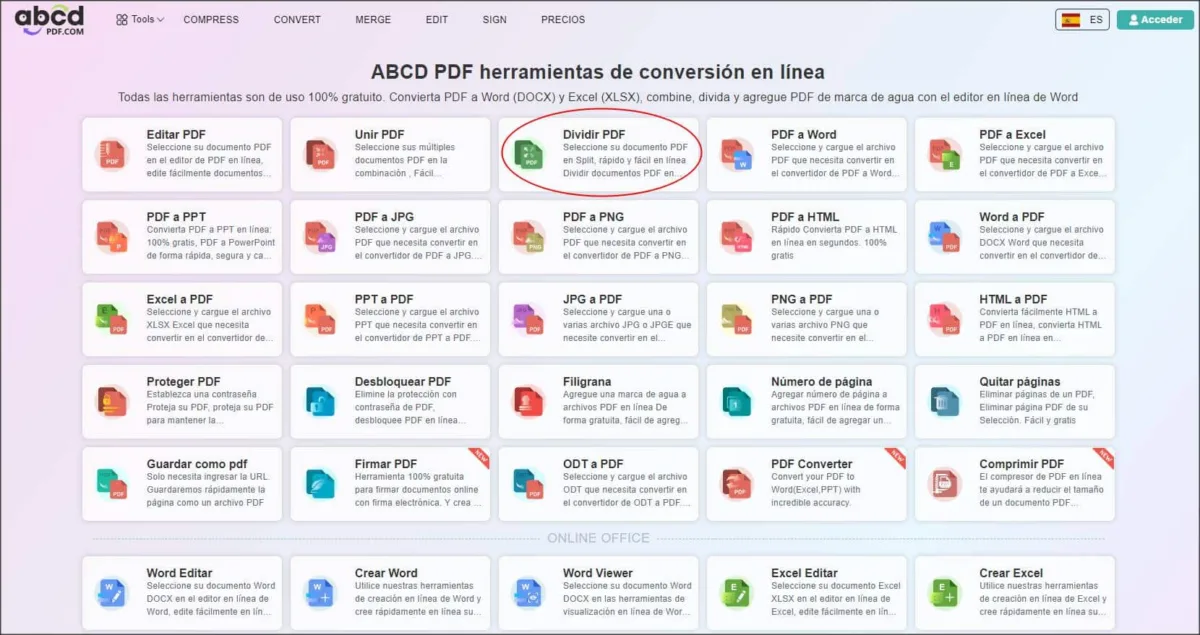 Select "Select File" to import the local PDF file that needs to be split.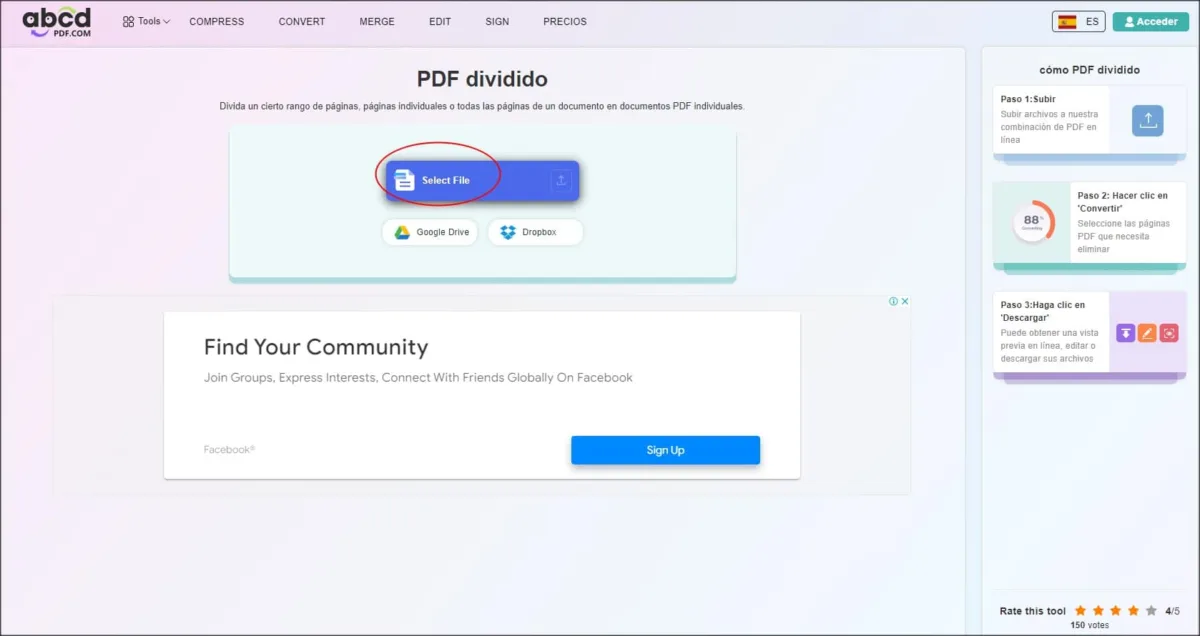 Then we select "Extract Pages", at this time the PDF file will be divided according to the number of pages, the division unit is determined according to the number of PDF pages, and they will be displayed on the left side of the page. Then we also have to check the "Select Pages" to select the reserved pages.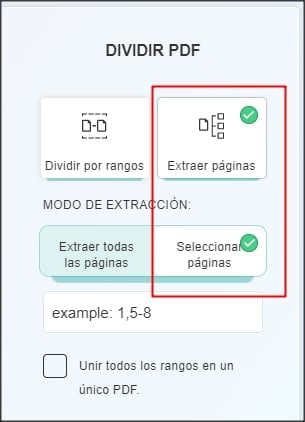 At this time, we select these pages by checking the file, the unchecked pages will disappear, and the pages will be saved as PDFs with the corresponding number of pages by default. If you want to save these pages in a document, you need to check "Unir todos los rangos en un único PDF. ". After deciding which pages to split and whether to combine them into one document, select "Convertir" for split processing.
Finally don't forget to download the file locally.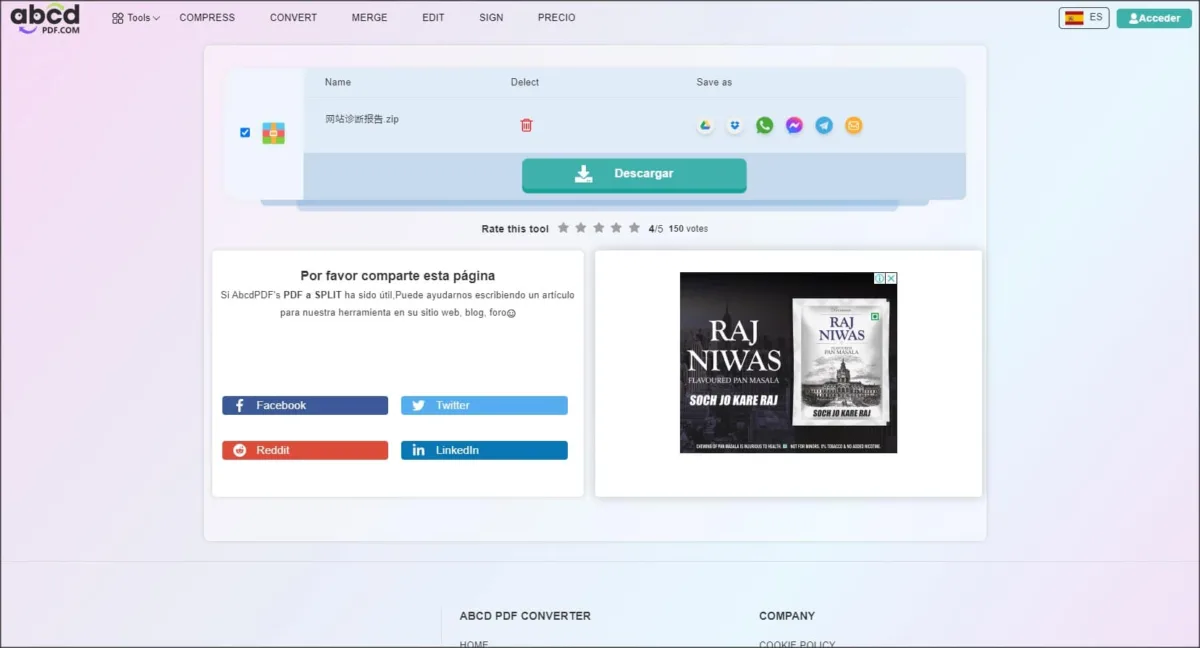 Summarize
What is a good PDF splitting tool? Use the Dividir pdf online tool provided by the AbcdPDF platform to split PDF files quickly and freely. The money can be used forever.