DDI is a typical acronym for combining three critical networking components into a single management platform. These critical DDI components are DNS, DHCP, and IP address management.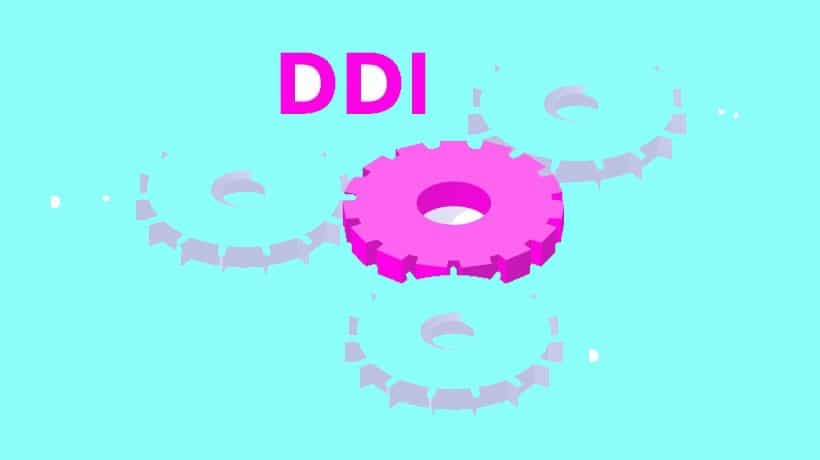 DDI in networking offers a single management platform for DNS and DHCP services. A DDI solution is required to run a successful business.  Investing in a robust DDI solution pays off handsomely, mostly by improving system performance and strengthening network security. In this post, we'll explain what DDI is, and why do you need one?
What is a DDI solution?
To know the DDI definition, it is necessary to first comprehend the meaning of its three legs (DNS-DHCP-IPAM). It combines all three important components – DNC, DHCP, and IPAM – into a single package, making them easier to operate and manage over time.
DNS
It is the phone book for the web. If we wish to open a website, we must input its name, such as love.com. An IP address is used to communicate between web browsers.
Domain names are converted to IP addresses via DNS, which allows browsers to access information on the Internet.
DHCP
The Dynamic Host Configuration Protocol (DHCP) is a network management protocol that assigns each host on the network a dynamic IP address and other information so that they can communicate successfully. DHCP simplifies network administration by automating and centralizing IP address assignments. When a device, such as a laptop or a smartphone, joins a network, it typically obtains an IP address from a DHCP server.
IPAM
Any process of planning, tracking, and managing IP addresses on your network is referred to as IPAM. An IP address is assigned to every device on a network, whether it is hardwired or wireless.
In enterprise networks, there are hundreds of thousands of IP addresses. Manually keeping track of everything is difficult. While IPAM entails more than simply assigning IP addresses to devices, it would be impossible to do it manually.
Why do you need one?
When these 3 are all managed individually, there are many issues and concerns. A centralized system, on the other hand, gives network administrators visibility and control over their network. Below are the reasons why you need DDI solution?
Automation in Management
The major benefit of it is network administration automation. By automating your business you can get many benefits. It eliminates the need for physical labor and decreases the risk of human error, resulting in higher efficiency and more time for other tasks.
Effectiveness of the Network
The other reason to use the DDI solution is that you can increase your network efficiency when you use it. With a DDI solution, your network will always perform smoothly when your network services will be centralized. As a result, you'll spend less time managing your network and can relax knowing that it's in good hands.