On this occasion, We will share Cetera AQW Bot that you can use as an alternative to Le Bot or Grimoire. The features provided by Cetera Bot Latest Fixed are almost the same as Le Bot, but there are additional features, namely the features in Revenant Bot AQW.
Cetera AQW Bot Latest 2023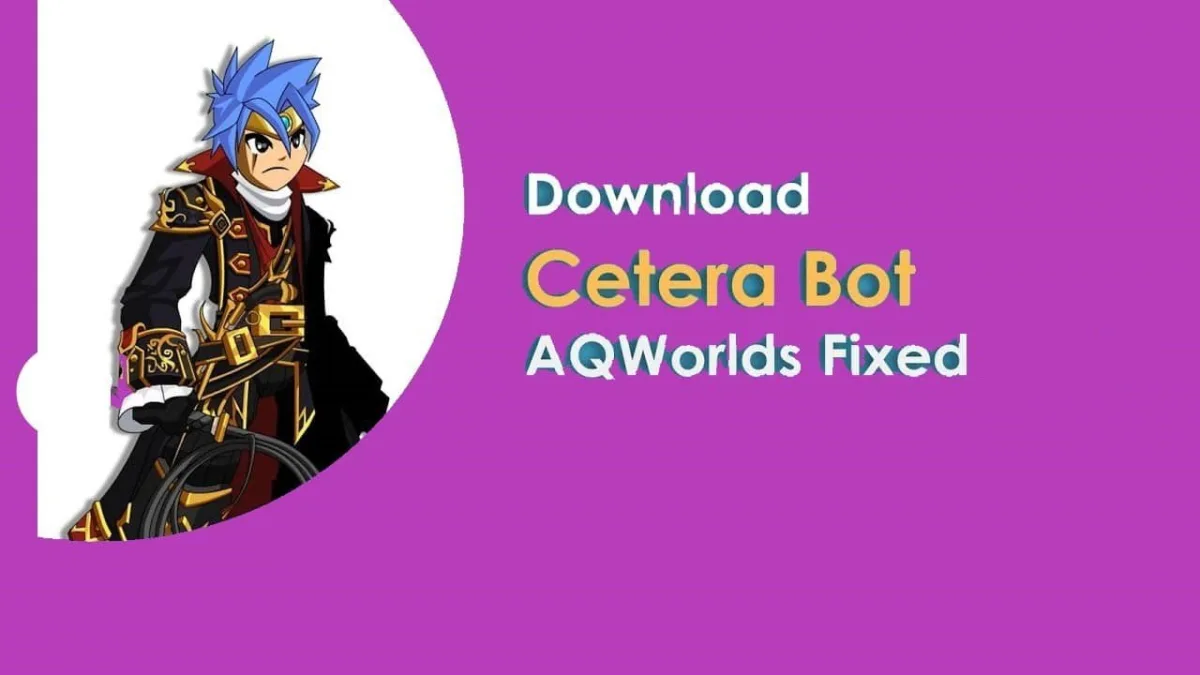 Lately, a lot of my bots have been stuck or the error can't be opened due to being blocked by Artix Entertainment. But here we will share a bot that is not stuck, in other words, this bot has been updated with the fixed stuck loading feature.
Read More: Best Sites To Download Cracked Android apps apk
Features of Cetera Bot AQW Update 2023
The following are the Cetara Bot features that are not found in other AQW Bots.
Customize Name with this feature, we can change the name or nickname without having to use ACs. However, the nickname we add can only be seen by ourselves, not other players.
Cosmetic SWFs: This feature allows us to use other players' Items (Armor, Helmet, Cape, Weapon, Pet, and Set Armor). But only we can see the set we use, other players can't see.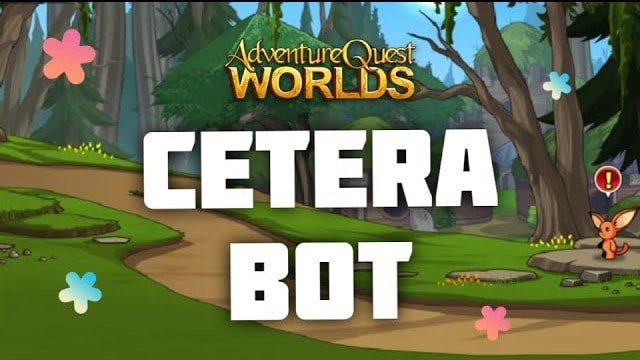 If you are still confused about using it, here we will share a tutorial on how to use Cometic SWFs in Cetera Bot Fixed Version 2022.
You have to be in the same room with the player we want to steal-set to be successful, otherwise, it won't work.
Enter the nickname of the other player that we want to steal the set. For example, I will copy a player's set with the nickname Killerzeko. Next, choose an option, we can steal helmets, capes, armor, weapons, and all the sets.
You can create your own by choosing an item from another player that matches the set you want.
Fake Messages: This feature allows us to send messages that will later be displayed in the chat panel. We can change the nickname, message content, and also the type of message sent, there are several types including Warning, Moderator, Server, and Guild.
Loaders: If in other AQW bots there are only load shops and load quests, in the Cetera Bot Fixed Version there is an additional loader feature, namely Hair Shop. With this, we can change our Hair without having to go to the Shop.
Modify Text: We can change the text on the number of ACs and Gold, and also the Level and Class Name that we use.
Download Cetera AQW Bot Latest 2023
Additional Features of Cetera Bot AQWorlds
Those are some of the Cetera AQW Bot Features that other AQWorlds Bots don't have. Here are additional features of Cetera Bot that you can use as an Alternative to AQW Bot.
Rewrote combat code to fix a bug where the bot was stuck on "Kill Monster"
Optimized UI for more performance
Gave Cosmetic SWFs & Miscellaneous UI a little more room to breathe
Added the Outfit Stealer in Cosmetic SWFs
Added "Disable Skill Animations" in Miscellaneous
Added quest reward item id grabber & drop rate checker in miscellaneous
Added draggable item drops
Added "insert mode" feature to the bot manager(enable it through a checkmark under bot settings)
When insert mode is enabled, any commands added will be placed above the selected command
Renamed "Juggernaut" to "Taunt Monsters" to make it easier to understand what it does
Fixed a rendering bug when having too many windows open
Fixed an issue where the bot would refuse to use skills when the class ranks up
Added a console command "cleanDropStack"
Updated flash player to the latest version
Fixed stuck login
For more details about the features available on Cetera Bot AQW, you can read about it on the mpgh forum here
Cetera can be used in Windows and MAC operating systems. If you are having some problems while using Cetera Bot on MAC. You can go to the AQWorlds Bot Forum for troubleshooting frequently encountered problems.
If you have problems using Cetera Bot AQW, please check to contact us or comment below here. Usually, the solution to overcome this is by updating Flash Player to the latest version.
Conclusion
That's a review about Cetera Bot that you can use as an alternative to Aqw grimoire, le bot, revenant, robot, and carbon bots. If you find this article useful, please share it with your friends. If you are interested in using it, you can download the Cetera Bot AQW via the download link Above.