OTP Bypass – Most apps and websites require you to create an account before you can use their services and features. Then, they send a one-time password (OTP) to the registered number to verify a genuine user. However, not all applications and websites are safe and trustworthy enough to disclose your real or personal contact details. Hence, to protect your contact details, the Bypass OTP Verification could be the only way.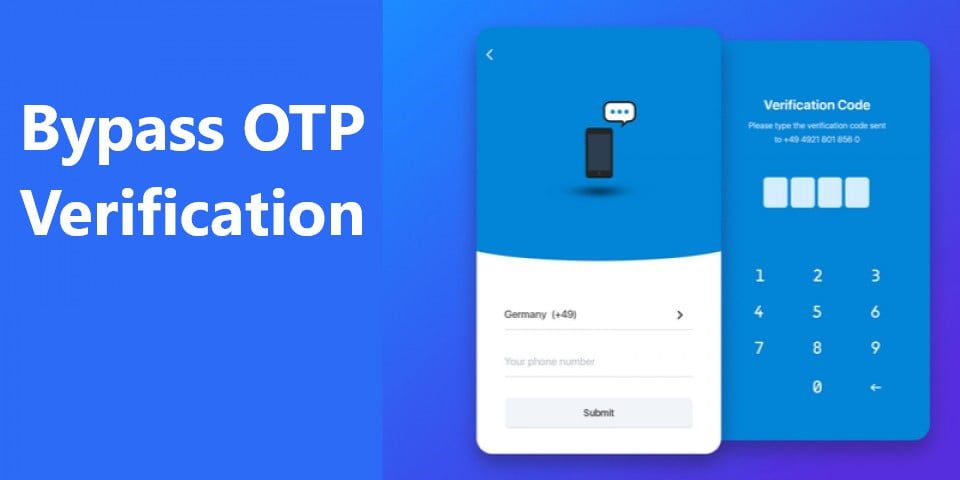 So, if you don't want to share your real or personal phone number during registration on any website or app then, this article is for you. Because here, we will guide you through "How To Bypass OTP Verification In Any Application or Website?".
But, before jumping on that, let's understand a little about Bypass OTP Verification.
What is Bypass OTP Verification?
Bypassing the OTP verification process lets you eliminate the need to reveal your personal information to any dangerous website or app controlled by a spammer. If you wish to skip the OTP verification procedure, you must go to a third-party website that offers a solution to bypass OTP verification online.
Bypass OTP Verification On Any Application/Website
Many websites and applications provide you with a temporary mobile phone number and a one-time password that you may input during the verification process. Additionally, you will also find Indian Disposable Phone Numbers for Verification in the below-mentioned websites.
Here Are Some Of The Top Websites To Get Those Alternate Mobile Numbers
1. Receivesmsonline.net

Receivesmsonline.net is a free website that provides you with a temporary phone number to avoid OTP verification. You are free to use it for as long as you wish.
This website transmits any OTP that is sent to your personal phone number. However, because it is a public site, do not use it for personal purposes.
2. Receivesms.co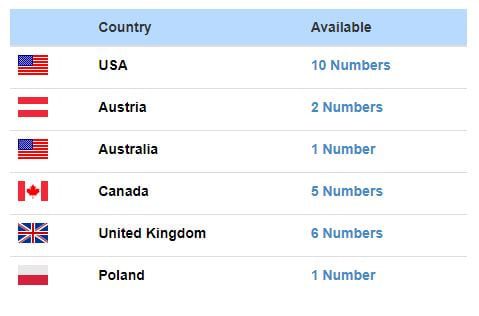 This well-known website provides temporary phone numbers for OTP and SMS verification when enrolling any website. It forwards all messages to your phone number and simplifies the verification process.
3. sms-man
sms-man provides temporary mobile phone numbers that allow you to receive SMS codes for a large number of services, the site is translated into several languages and provides numbers for many countries.
4. Onlinesim.io
Onlinesim.io is another website from where you can receive a temporary mobile number to avoid phone verification. It is both safe and straightforward to use. By clicking on your selected number, you can view your messages.
5. hs3x.com
hs3x is a well-known website that provides virtual phone numbers. You may register the numbers provided by this site from anywhere and receive SMS verification. In addition, this website offers various numbers for each country.
Other websites:
How to Bypass OTP Verification on Any Website Using Disposable Mobile Number Sites?
To bypass phone number verification, you need to select a website from the abovementioned list. Once you've chosen the website for temporary phone numbers, it's essential to discover how to bypass OTP verification. The steps for using the one-step verification approach are as follows:
Step 1: Go to any of the websites on the list above.
Step 2: You will find a complete list of fake phone numbers. Choose any number from the list based on your preferences and country.
Step 3: Now, input the number on the page where you wish to bypass the OTP. It will now send the OTP to the provided mobile number.
Step 4: Return to the website and click the number you selected to view all recent SMS messages received on that mobile number.
Step 5: Copy the OTP from there to verify the phone number on any website or app.
Here Are Some Of The Top Applications To Get Disposable Numbers for OTP Verification
1. textPlus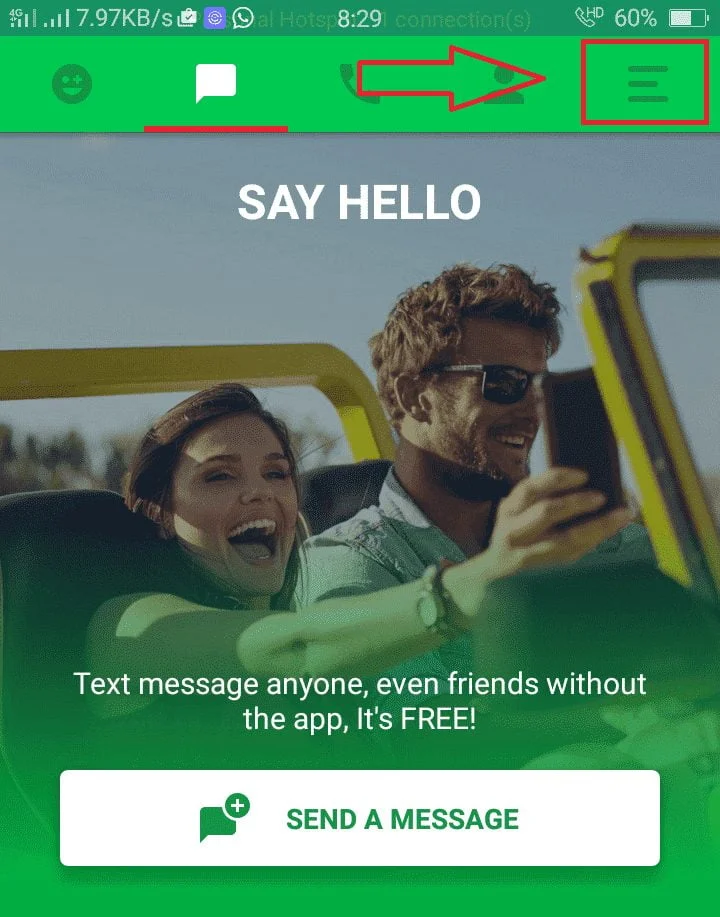 Install this application on your Android phone and select a temporary US phone number to send and receive texts. It is entirely free to use, allowing you to avoid any phone verification to this number. You may also earn credits to make phone calls. All incoming calls to this number are free of charge.
2. Nextplus Free SMS Text + Calls
NextPlus is another handy application that Android users may utilize to bypass phone verification. You will be assigned a US phone number, and all incoming and outgoing calls and texts will be free. This number can be registered for a specific purpose. Besides, when new messages arrive, this app will notify you through push notifications.
3. Talk a tone
You can get a temporary mobile number by downloading this app. You may use it to register for anything and get messages or OTP. Furthermore, this software is entirely free, and you may make free calls from this number to any number in the United States or Canada. To use this app, you must first sign up with an email address.
4. TextMeApp
TextMeApp is an app that allows you to obtain a temporary phone number from which you may receive SMS. Instead of providing your number, you can use this number for any registration. You must sign up for this app using your email address if you wish to change the number.
How to Bypass OTP Verification on Any Website Using Disposable Mobile Number Application?
Step 1: First, you need to download your desired app from the above list on your android phone and then install it.
Step 2: Open the app and create an account by filling in all the required details.
Step 3: Now, you can generate a mobile number here.
Step 4: Now, enter the selected number on the page (where you want to bypass the OTP). It will then send the OTP to the entered mobile number.
Step 5:- Enter this OTP to complete the verification process.
That's all! This is how you can bypass OTP verification to any temporary number and protect your actual number.
Last Words
Voila! This is how you can save yourself from any kind of scam. With the help of the abovementioned websites and applications, you can easily bypass OTP verification.
Hence, we hope that this article has helped you as we have tried to cover all the possible points details Bypass OTP.
Lastly, after reading this article, you can always reach out to us if you have any queries. We will be happy to assist you. Thank you.